Alex Jones claims he's in regular contact with Trump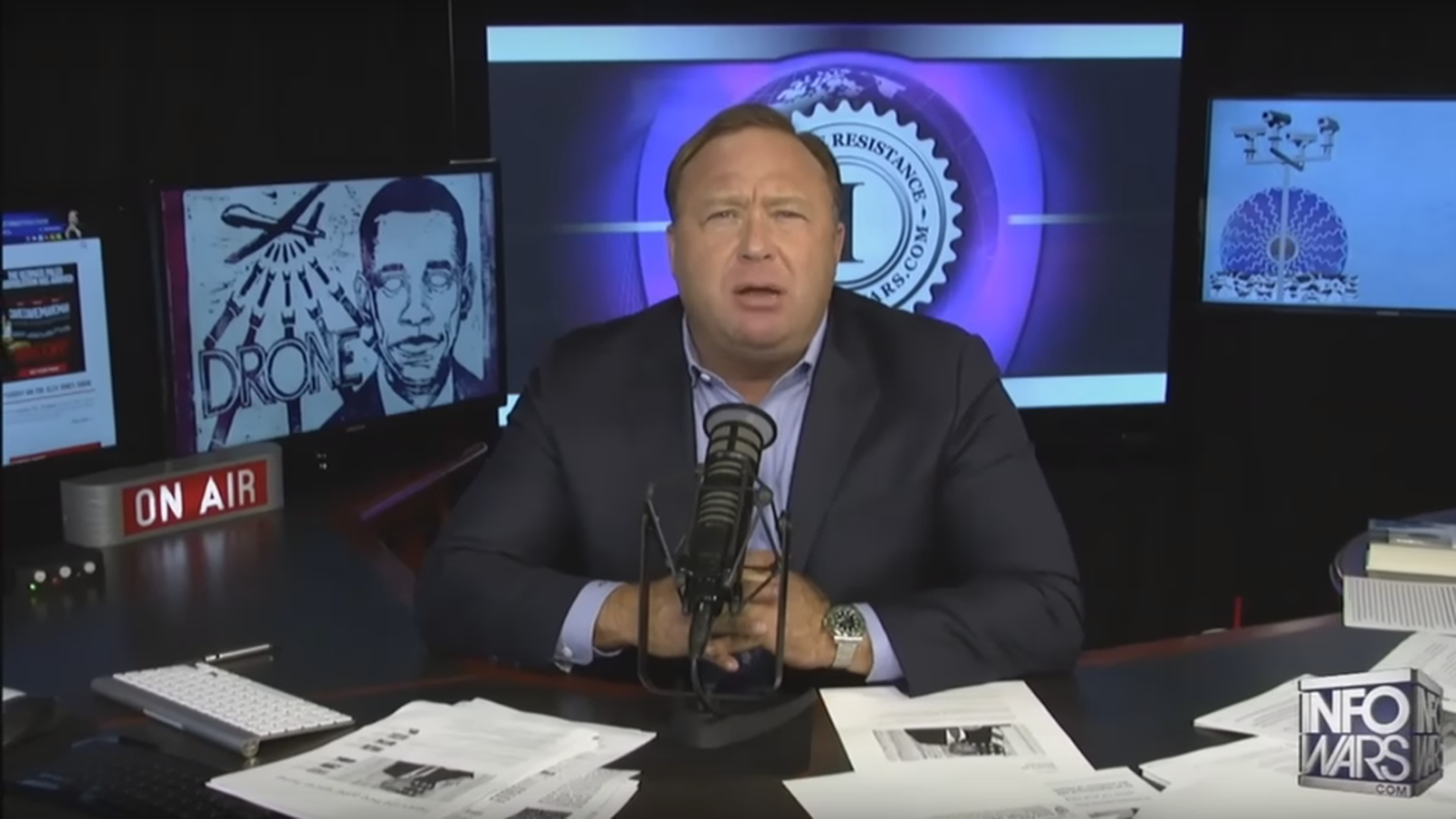 Der Spiegel visited Alex Jones' Infowars studio in Austin and had a chat with the (at times, shirtless) man they branded "Donald Trump's propagandist." (Jones is known for calling gay marriage a global conspiracy "to get rid of God," being a 9/11 truther, suggesting fluoridation is government poisoning of the water supply and claiming the victims of the Sandy Hook shooting were child actors.) A look behind the curtain…
Jones refers to Infowars HQ as the "Central Texas Command Center and Heart of the Resistance." The water cooler is labeled "Liberal Tears." But it also contains four high-tech broadcast studios to send his message to 3 million people a day, per Jones' claims.
He's talked with Trump "several times since the election." The topics? "Freedom and our common goal to destroy our enemies." He adds, "We are two saints of the same zeitgeist."
On immigration: "Please forget the Statue of Liberty. It's a symbol of propaganda. We should stop worshipping it and bending down to every Third World population that shows up with TB and leprosy."
It's easy to dismiss until you realize that Infowars gets 8 million web visitors each month and Jones has 2 million subscribers on YouTube and more than a million followers on Facebook. His next plan: open a 10-person bureau in Washington with full White House coverage.
Go deeper