Alex Azar in the hot seat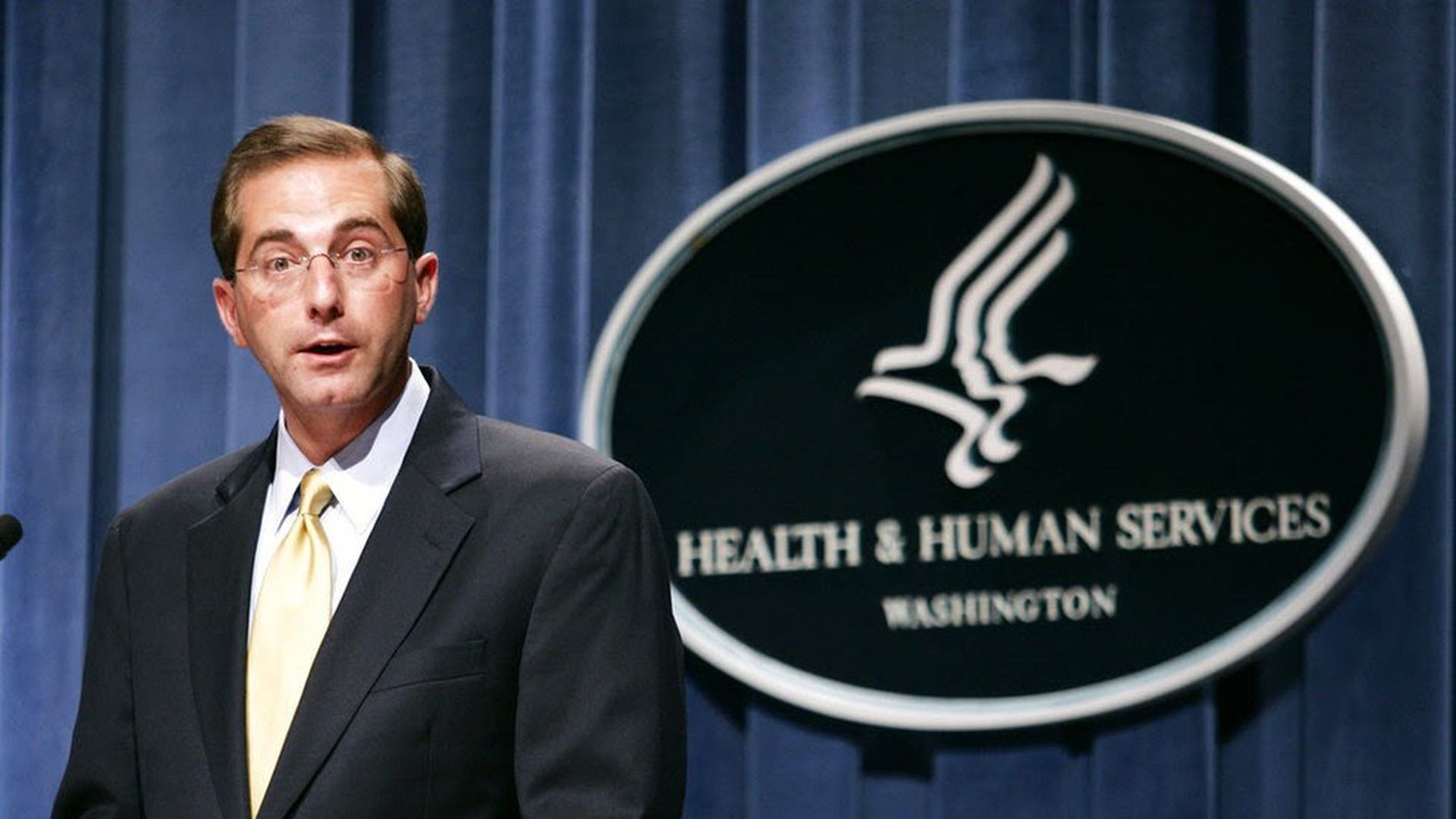 Alex Azar heads to the Senate HELP Committee today for the first hearing on his way to confirmation as the next secretary of the Health and Human Services Department. HELP won't formally report his nomination to the full Senate, but he's sure to face aggressive questioning today from Democrats.
What we're hearing: Republicans will likely tread pretty easily on Azar, but a Democratic aide outlined three areas Democrats' questioning will likely focus on:
ACA "sabotage": Azar has plenty of bad things to say about the ACA, most of them pretty well in line with standard Republican talking points. But if he's confirmed, he'd be charged with overseeing it. Democrats will want to extract some sort of commitment to restore some of the outreach and promotion efforts Trump slashed this year.
Drug prices: Let's be real, it's not like the Trump administration was steaming toward tough action on drug prices until Azar came along. That has never been a real priority. Still, look for Democrats to use the nomination of a former pharma CEO as a way to highlight Trump's inaction on a popular campaign promise.
Women's health/abortion: Azar has given speeches where he discussed "protecting the unborn," and Democrats will also examine his role in socially conservative policymaking in the George W. Bush administration.
The other side: HELP chairman Alexander plans to say in his opening statement:"You have been confirmed by the Senate twice. ... You have served in the judicial branch as a law clerk for Justice Antonin Scalia and you know the executive branch, having been HHS General Counsel and Deputy Secretary. And you know the private sector."
Go deeper: The hearing starts at 9:30am. You can watch the livestream here.
Go deeper