Al Franken cancels book festival appearance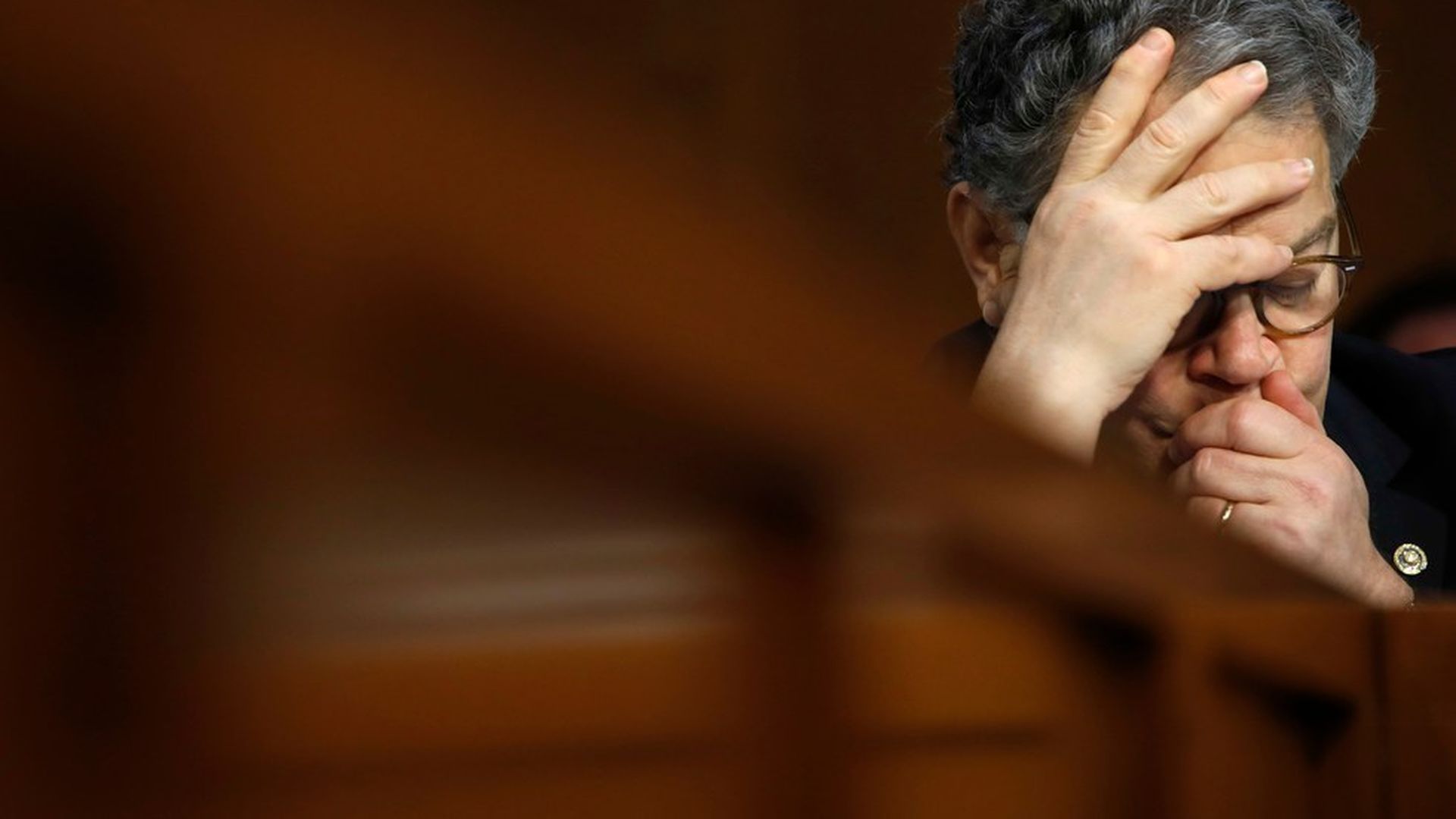 Sen. Al Franken canceled his appearance at a major book festival in Atlanta yesterday, per the AP. He was slated to appear next Monday.
Why it matters: Sen. Franken is the first member of Congress to be publicly caught up in the recent slew of sexual assault revelations by powerful men across the country, and his behavior could influence how an eventual investigation into his conduct unfolds. Former Sen. Bob Packwood's response to the same committee's probe into his sexual misconduct was pivotal to determining how severe of a punishment the committee would dole out. The committee voted to expel him in 1995.
Go deeper