Al Franken apologizes for past sexual misconduct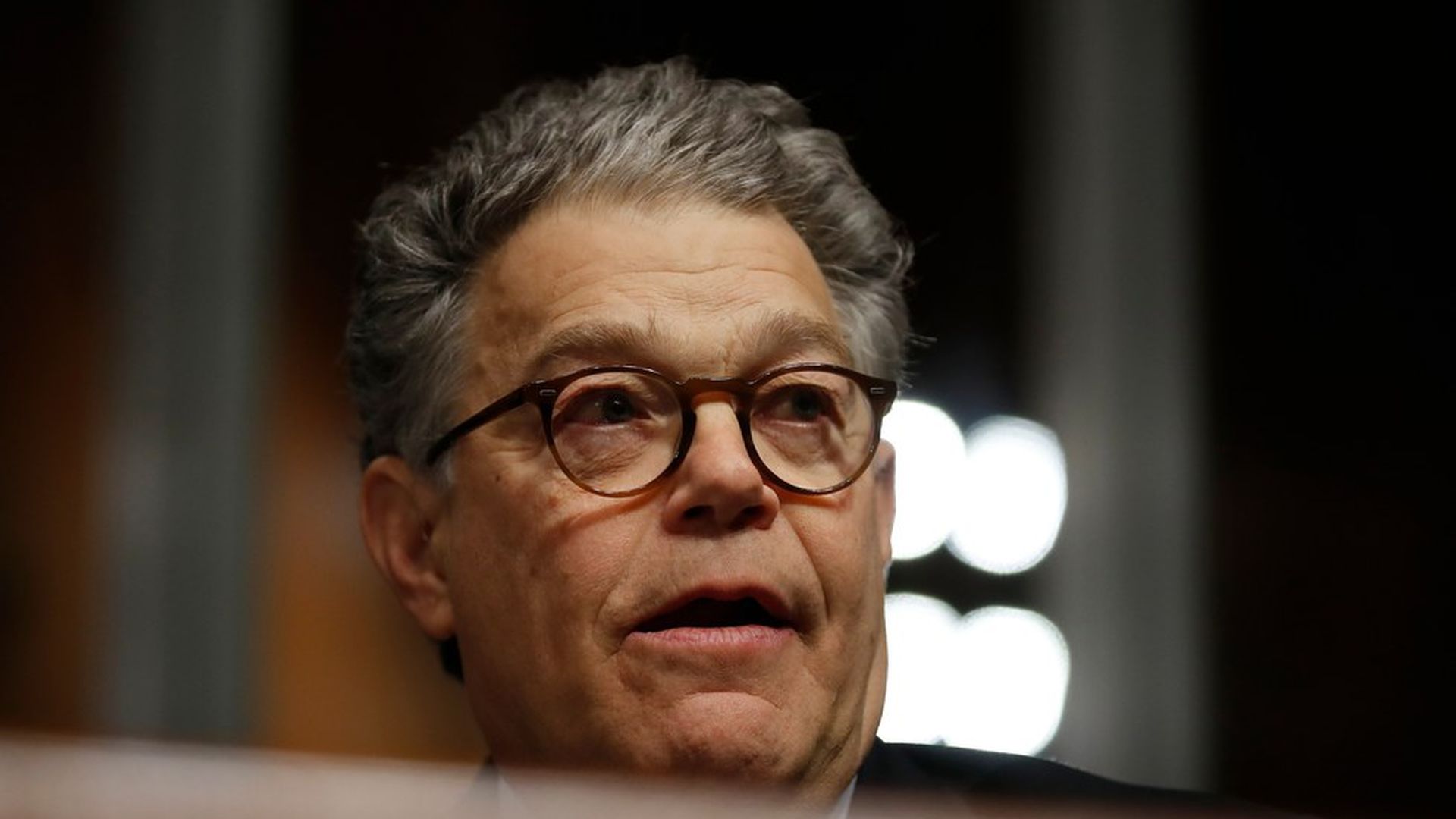 Democratic Sen. Al Franken apologized to his staff, the people of Minnesota, and "everyone who has counted on him to be a champion of women" for his past history of sexual misconduct during a press conference outside of his office Monday.
Key quote: "I am sorry... know there are no magic words I can say to regain your trust, and I know that's going to take time."
Highlights:
Will you resign? Franken reiterated that he doesn't plan to step down, and dodged questions on what bar should be set when asking for the resignation of elected officials accused of sexual assault.
On allegations from multiple women: "There are some women, and one is too many, who feel that I have done something that is disrespectful and for that I am tremendously sorry. I will have to be much more conscious... much more careful, much more sensitive."
On ethics investigation: "We are going to cooperate completely." He added that he would be open to keeping the details of the investigation public.
What's next: "This has been a shock. And it's been extremely humbling. I am embarrassed. I feel ashamed. What I'm going to do is I'm going to start my job. I'm going to go back to work and I'm going to work as hard as I can for the people of Minnesota."
Go deeper: Yesterday, Franken said he was "embarrassed and ashamed" of his past behavior.
Go deeper