Akron's public schools to get opioid overdose antidote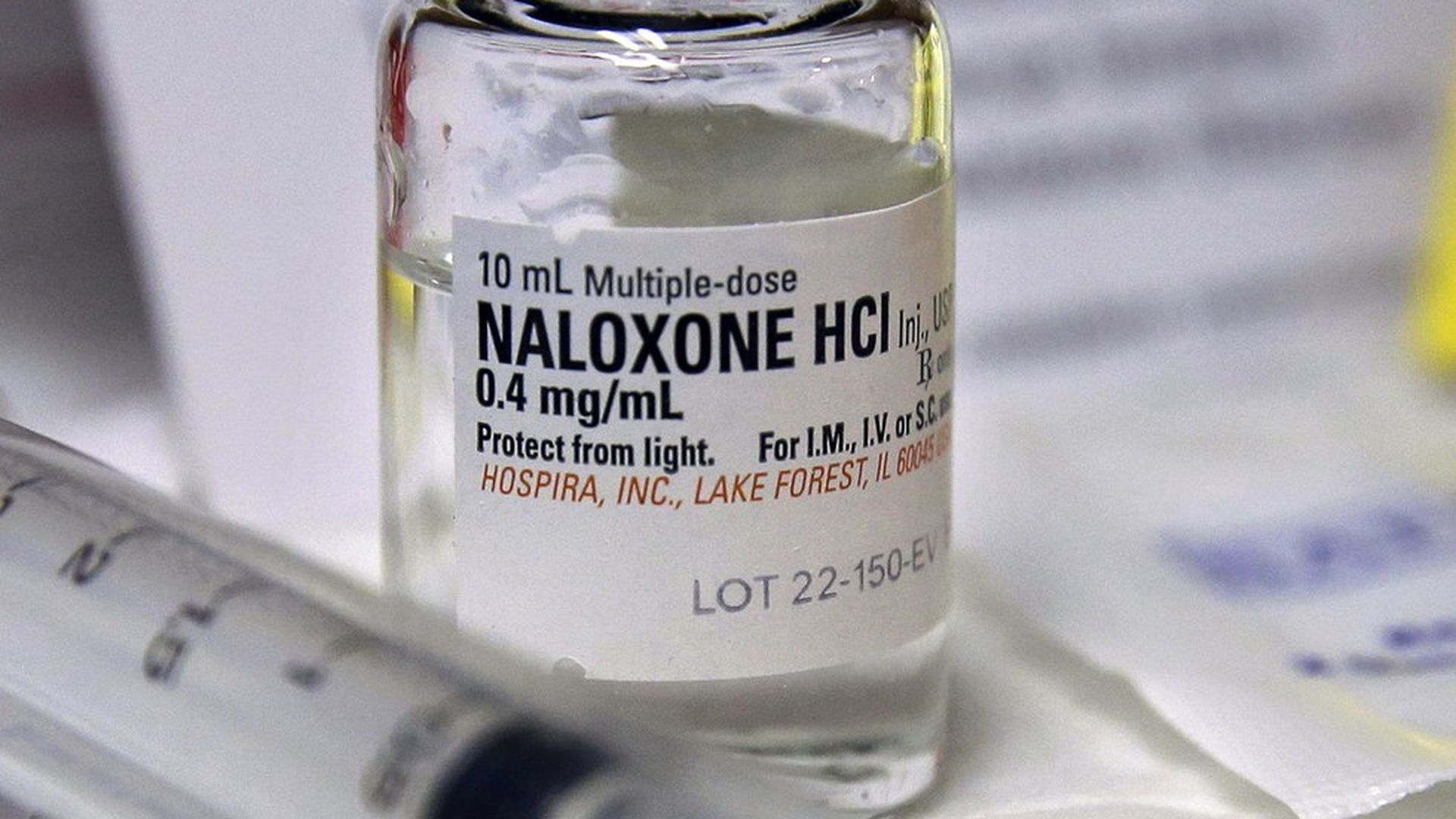 Officers in public middle and high schools in Akron, Ohio will be carrying opioid overdose antidote naloxone, also known as Narcan, starting this school year, per the AP. Ohio Gov. John Kasich signed a bill this year to allow schools to have naloxone on hand.
The maker of Narcan, Adapt Pharma Ltd., began offering one free carton of Narcan to all U.S. high schools last year. The schools in Akron will be getting two doses, per the Akron Beacon Journal.
States across the country also have various levels of requirements and supply, including Rhode Island, which requires all public middle, junior high, and high schools to store the antidote. The list also includes Kentucky, New York, Delaware, Massachusetts, Connecticut, New Mexico, Pennsylvania, New Jersey. Maine Gov. Paul LePage has vetoed the move.
The lone dissenter to the Akron, Ohio decision, Debbie Walsh, explained why she voted against the other 5 members of The Akron Board of Education:
"While I'm very concerned about the safety of our students, I'm also equally as concerned about the message it's going to send…I think there's often too much of an attitude of, 'As long as there's Narcan, we're safe' … That's just a message that I don't want out there."
This will affect six high school and nine middle schools in Akron, and school resource officers will be trained to use it. It will be stored in the schools' health clinics.
Go deeper