Air Force not aware of Trump's $1B Boeing price cut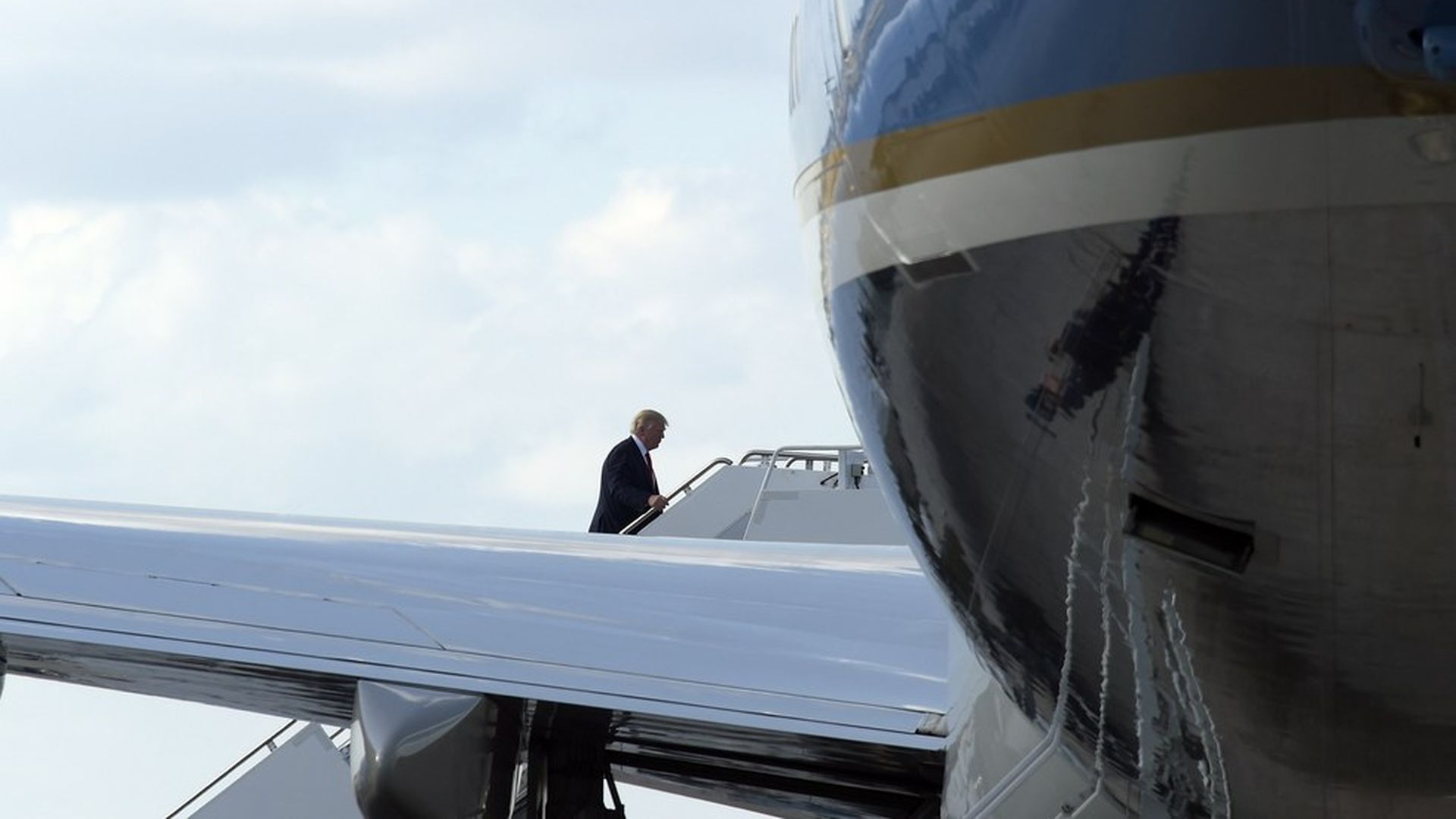 On Saturday Trump told a rally he had cut the price of the new Air Force One Boeing 747s by $1 billion.
Today: "To my knowledge I have not been told that we have that information," Air Force spokesman Colonel Pat Ryder told reporters, per Bloomberg.
The original price of two 747s was supposed to be around $4 billion, but the Air Force still is working to adjust its "Acquisition Program Baseline," which helps determine how much the program costs. The program will likely receive contracts June 30.
Trump similarly claimed he cut $600 million off about 90 planes in negotiations with Lockheed Martin for F-35s. The CEO confirmed there had been about a 60% price drop — but it wasn't necessarily due to Trump's pressuring.
Go deeper