Air Force Academy superintendent: "Grab your phones"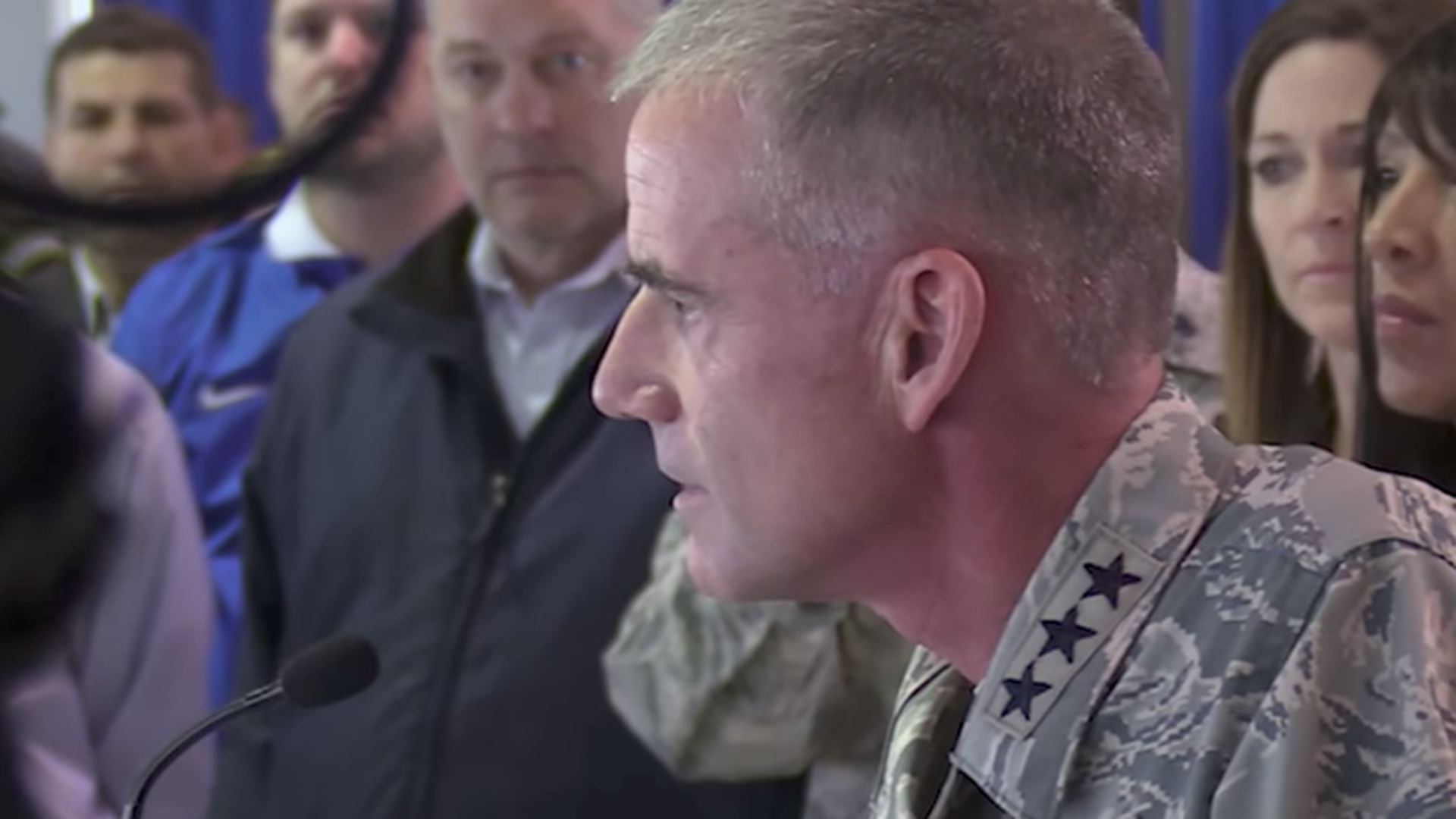 Lt. Gen. Jay Silveria, superintendent of the Air Force Academy, yesterday "stood all of his 4,000 cadets at attention ... [c]hins in and chests out ... to deliver a message on racial slurs found written on message boards at the academy's preparatory school," The (Colorado Springs) Gazette reports.
At the culmination of his five-minute lecture on "the power of diversity" of race and gender, the general barked: "Reach for your phones. I'm serious: Reach for your phones. ... Grab your phones. I want you to videotape this — so that you have it, so that you can use it, so that we all have the moral courage together."
Then he said: "If you can't treat someone with dignity and respect, then get out." The general turned and left.
The academy says in a release that "five black students woke up Tuesday to find 'Go Home' followed by an epithet scrawled on message boards outside their rooms."
More from Silveria, an '85 graduate of the academy: "If you're outraged by those words, then you're in the right place ... We would ... be tone deaf not to think about the backdrop of what's going on in our country — things like Charlottesville and Ferguson, the protests in the NFL."
" [W]hat we should have is a civil discourse and talk about these issues. That's a better idea."
Why it matters: This is very much of a piece with the camera-phone video we brought you last month, in which Defense Secretary Jim Mattis tells troops aboard, in impromptu remarks: "Hold the line until our country gets back to understanding and respecting each other."
Be smart: If you have the privilege of leading, you know what to do.
Go deeper: Meet Lt. Gen. Silveria
Go deeper