After health care setback, Sanders focuses on "disgraceful" media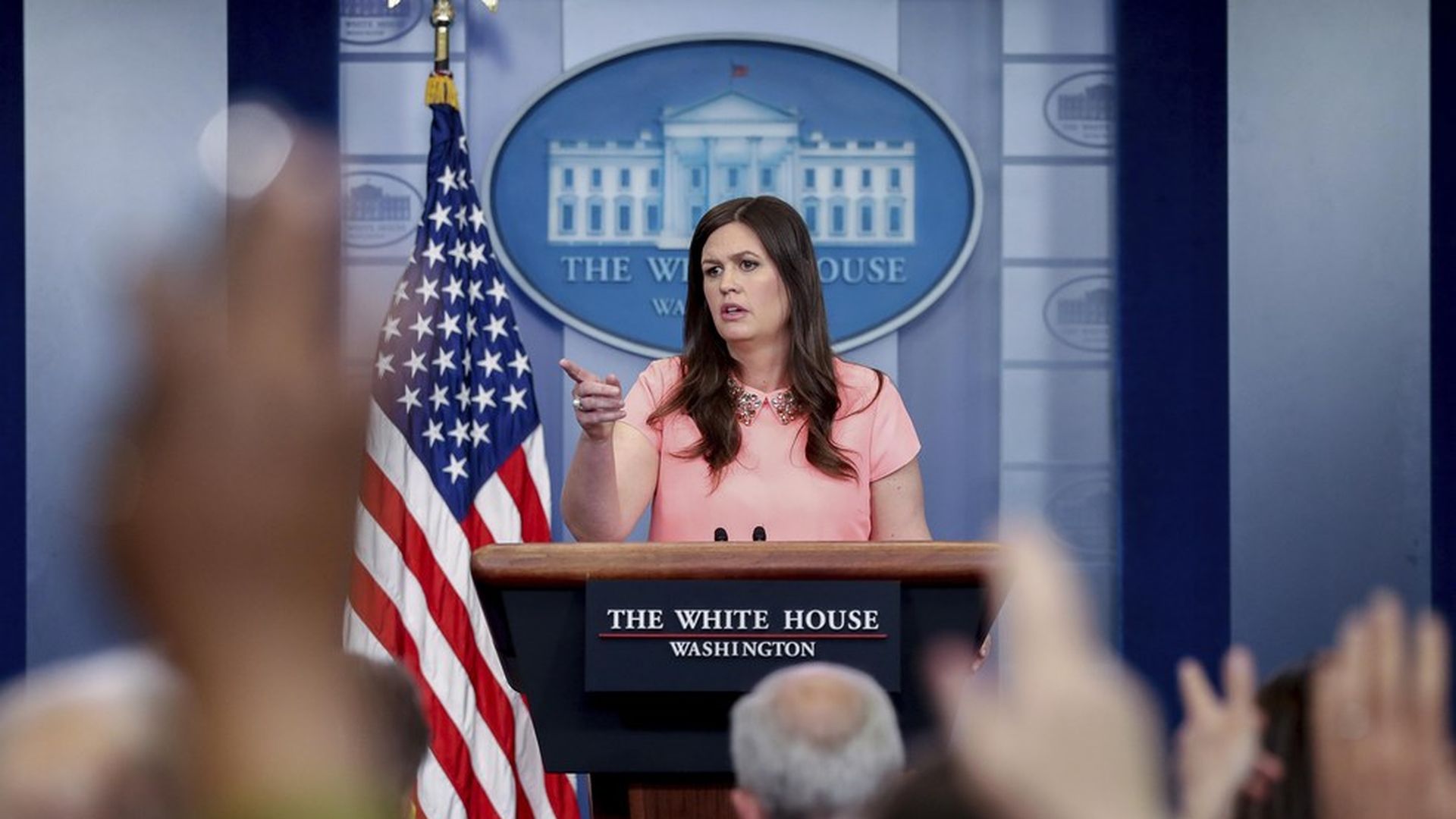 Deputy Press Secretary Sarah Sanders took over today's press briefing for Sean Spicer, who was stuck on Capitol Hill in a meeting with Senate GOP leaders following their decision to delay the health care vote. But rather than focusing on the drama surrounding the health bill, the briefing was largely centered on the administration's opinion of the media, and things got heated quickly. The highlights:
Sarah Sanders:
On Trump's fake news tweet: Sanders said coverage of Trump has been "disgraceful," including the focus on "this Russia hoax."
On media's reporting: "If we make the slightest mistake... it is a tirade from people in this room... if the media can't be trusted to report the news, then that's a dangerous place for America."
Which stories does the WH believe should be retracted? Sanders said the administrations disagrees with "all of the stories" that claim Trump and his campaign team colluded with Russia.
On Senate health bill: "We're continuing to be optimistic... for us it's never been about the timeline."
Energy update from Secretary Rick Perry who, to the delight of WH reporters, took questions for roughly 35 minutes:
On climate change: "The climate is changing and man is having an impact on it" but we need to have "an intellectual" conversation about it. "The science isn't settled."
On Trump's invitation to attend Bastille Day in Paris: "I would always look at an invitation to a party as a good thing."
Go deeper