Advertisers flee Hannity in all-too-familiar Fox News fiasco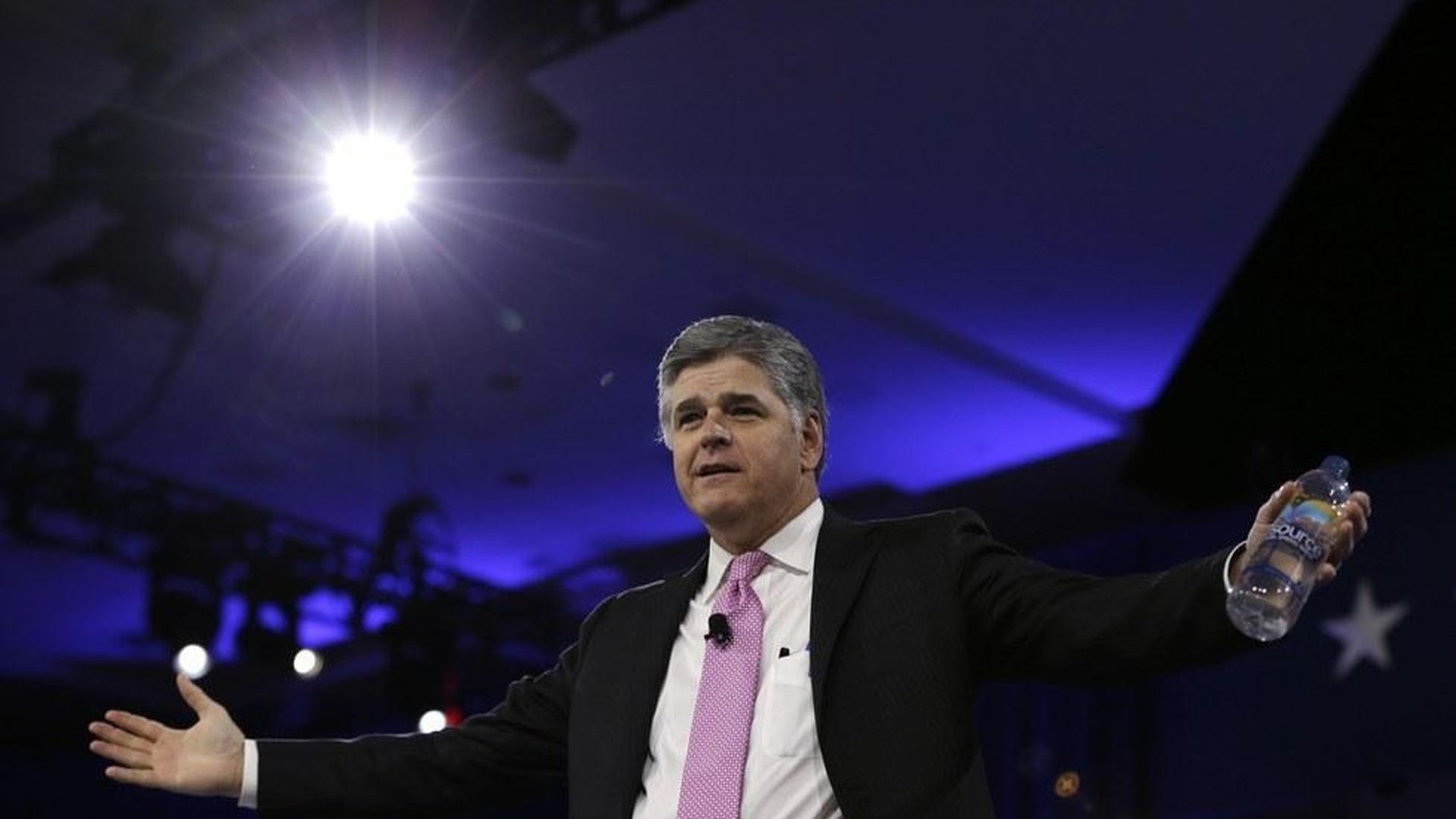 Seven advertisers have reportedly pulled out of Sean Hannity's primetime show on Fox News Channel, after the anchor continued to perpetuate a conspiracy theory about the unresolved murder of DNC staffer Seth Rich after it was debunked.
Why it matters: Advertiser boycotts at Fox led to the ousting of two of Fox's most notorious anchors: Glenn Beck in 2011 and Bill O'Reilly earlier this year.
Drip, drip: The controversy comes at the heels of a streak of bad ratings and controversies for Fox, which escalated months ago amid sexual assault allegations against then-star anchor Bill O'Reilly.
Go deeper