Adelson to dump on two-state solution in Trump dinner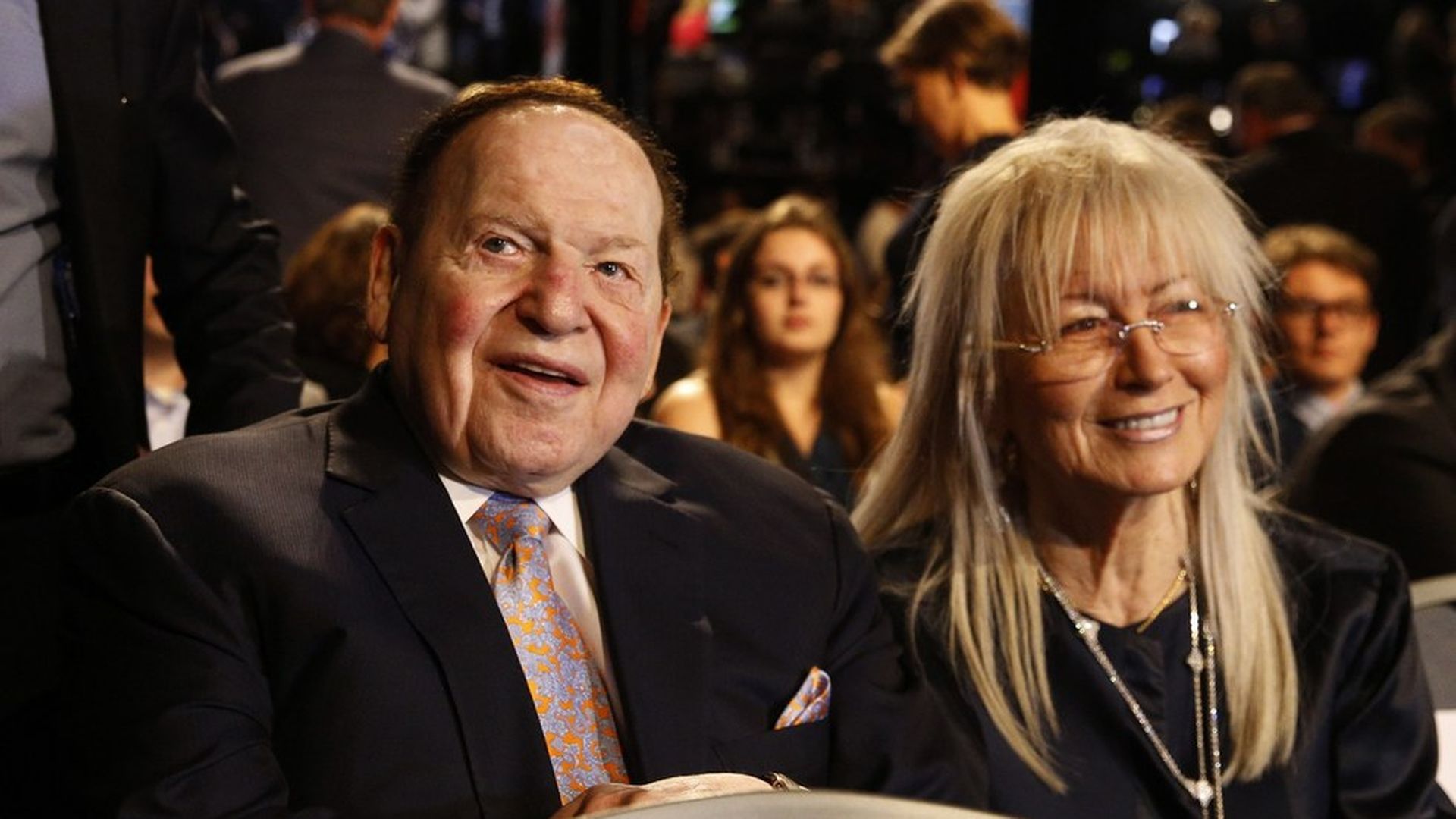 A source close to Sheldon Adelson confirmed the GOP megadonor will dine tonight with President Trump at the White House. The news was first reported by the Washington Post.
The source tells us that Adelson will raise with Trump the subject of the two-state solution and specifically why it will not work. They'll also discuss Trump's promise to move the Israeli embassy to Jerusalem (a move Adelson supports.)
Adelson and his wife Miriam gave more than $20 million to support Trump's cause during the campaign, according to WaPo's analysis of Federal Election Commission records.
Go deeper