ACA insurer payments to be made this month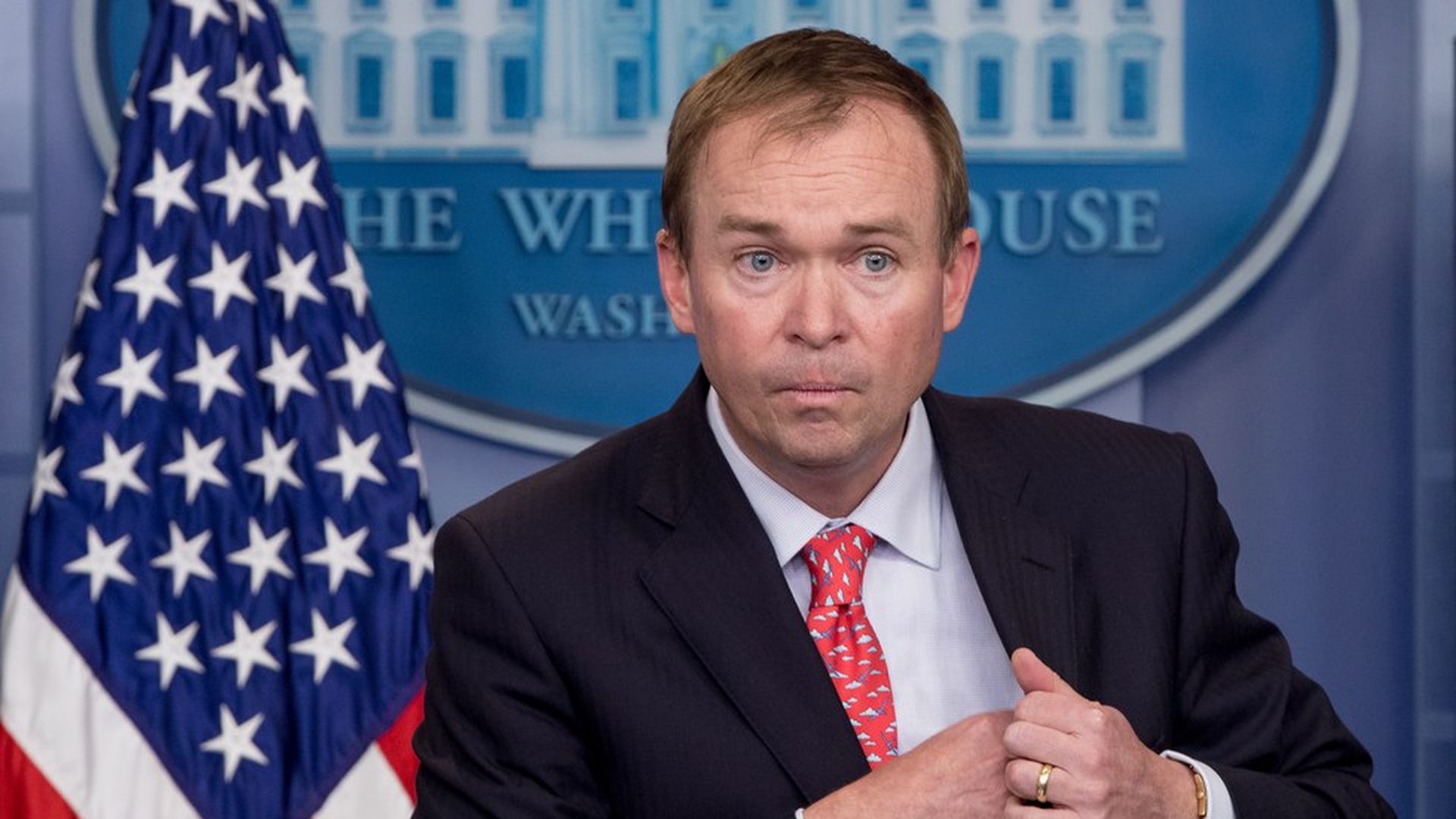 It's official: The Trump administration will make the cost-sharing reduction payments to health insurers this month, an administration official confirmed to Axios this afternoon. That will buy a bit more time as the Senate struggles to determine the fate of the Affordable Care Act. The payments are due at the end of this week.
Beyond that, though, there are no guarantees. The Independent Journal Review reports that Office of Management and Budget director Mick Mulvaney told a Bloomberg Government audience Tuesday that the Trump administration won't make any future commitments: "We are looking at the cost-sharing payments on a month-to-month basis. We made them today. We'll make them tomorrow. But I don't think we'll see a long-term commitment from this administration."
Go deeper