ACA enrollment falls to 10.3 million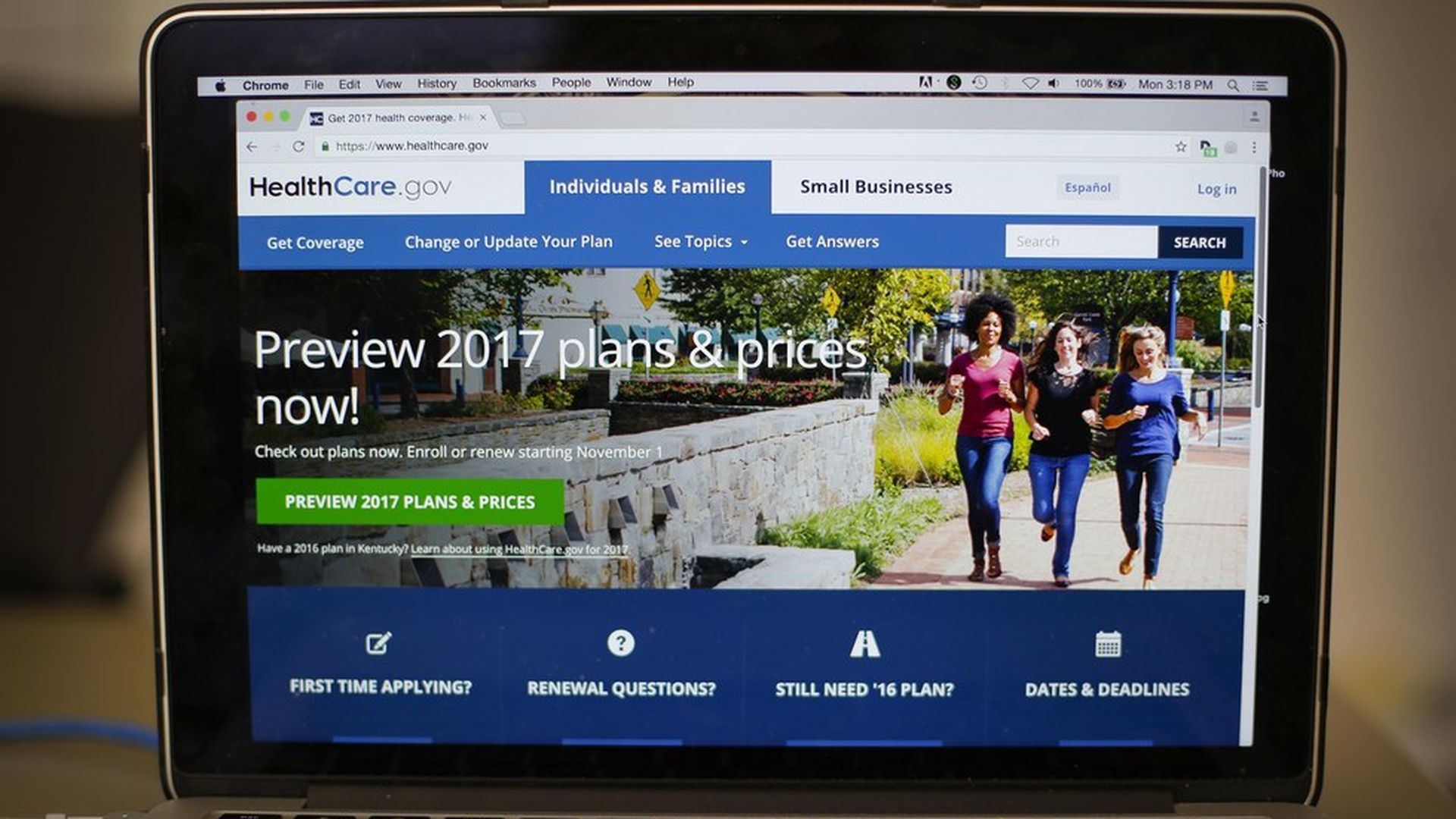 The number of people who enrolled in Affordable Care Act coverage for 2017 and paid their premiums — rather than just signing up — is 10.3 million, the Centers for Medicare and Medicaid Services announced today. That's down from the 12.2 million people who had signed up for health care plans during the ACA's last open-enrollment period, meaning 1.9 million people didn't follow through by paying their premiums.
Why it happened: A separate CMS survey found that nearly half of all people who canceled their coverage before paying their premiums said they were worried about the cost.
Why it matters: It's likely to add to the debate about how successful the ACA actually is — and whether the Trump administration hurt enrollment by pulling some of the advertising at the end. There's always a drop off when some ACA customers don't pay their premiums, but this year's total is significantly lower than last year's, when 11.1 million people enrolled and paid their premiums.
Go deeper