A win for Steve Bannon as Trump gets to work on trade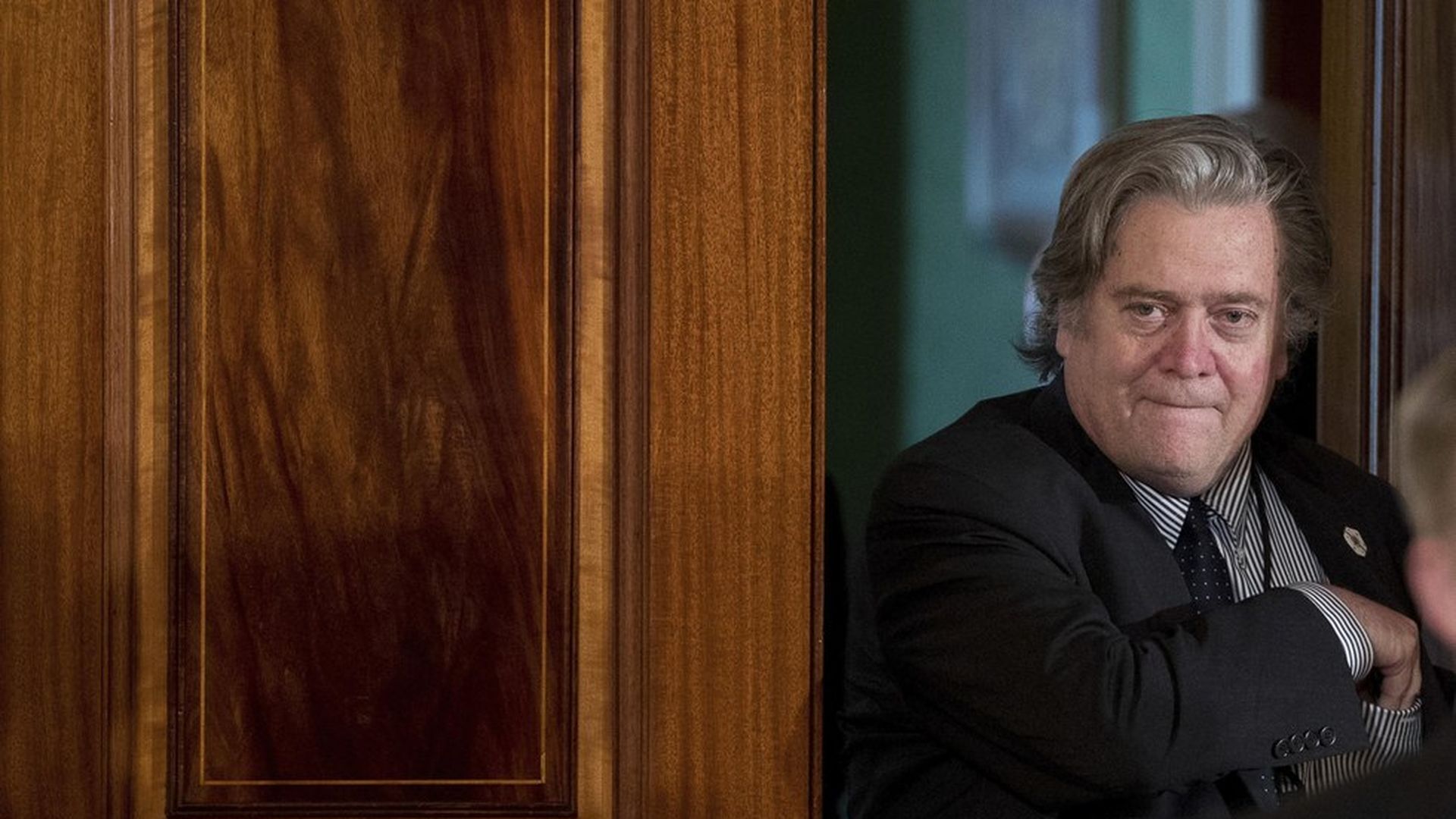 A potential win for Bannon comes in the Financial Times lead story, "Trump fires protectionist warning over steel industry," by Shawn Donnan in D.C. (paywall):
Why it matters: "The decision to use a 1962 law allowing the US government to limit imports that threaten its security readiness is intended to deliver on Mr Trump's campaign promises ... But it risks setting off trade tensions with China."
The big picture, from a New York Times front-pager by Mark Landler, "White House Roaring Again On Free Trade": "From Mr. Trump's 'buy American, hire American' rallying cry in Wisconsin this week to Vice President Mike Pence's warnings to Japan and South Korea about the need to rewrite trade deals, the Trump administration is moving against free trade on multiple fronts."
What's next: "A senior White House official said there would be two trade-related events a week for the next few weeks."
Key sentence: "The flurry of activity amounts to a comeback by nationalists like Mr. Bannon."
Go deeper