A Tesla challenger appears to give up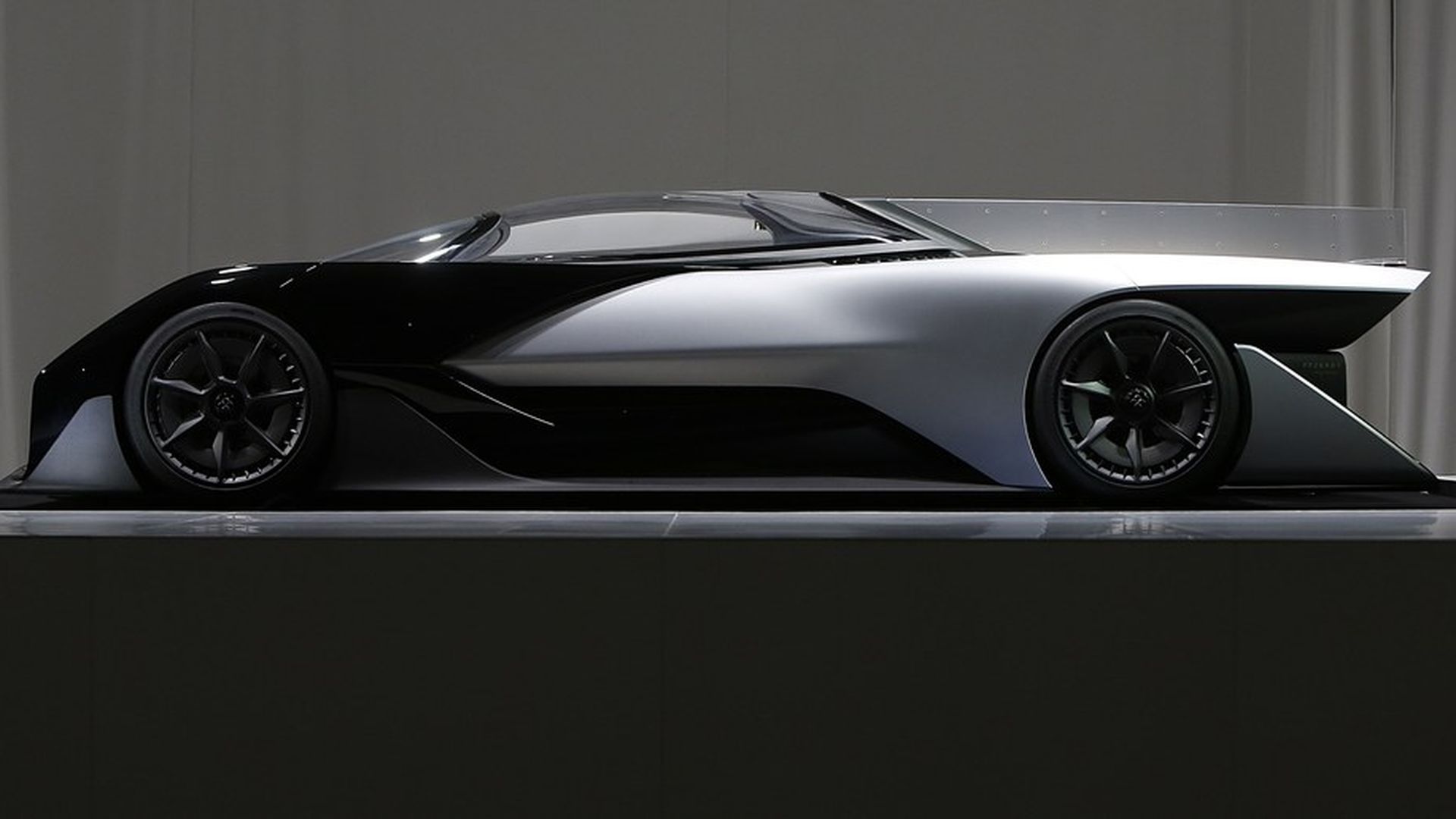 Two years ago, a Chinese-backed company called Faraday Future surfaced in California with a billion dollars, stole two executives from Tesla and one from SpaceX, and at once was a challenger for dominance in the fashionable end of electric cars. It showed off outlandishly designed concept cars (like that above), and even matched Tesla by negotiating a tax-incentivized deal to build an enormous factory in Nevada.
All this has fallen apart with a Shanghai court's decision last week to freeze the assets of Faraday's main backer, Jia Yueting, and Faraday's abandonment of the plan to build a plant in Nevada, per Fortune. Tesla, meanwhile, is barreling ahead with the first customer deliveries of its mainstream-priced Model 3 later this month.
Why it matters: You are witnessing the downhill side of a free-for-all that built into an apex last year in electric cars and advanced batteries. Now, companies are falling by the wayside, and the strongest pushing forward. Yet we are only at the beginning of the curve of finding out whether mainstream buyers will buy large numbers of electrics.
Go deeper