A sneak peek of Al Franken's new book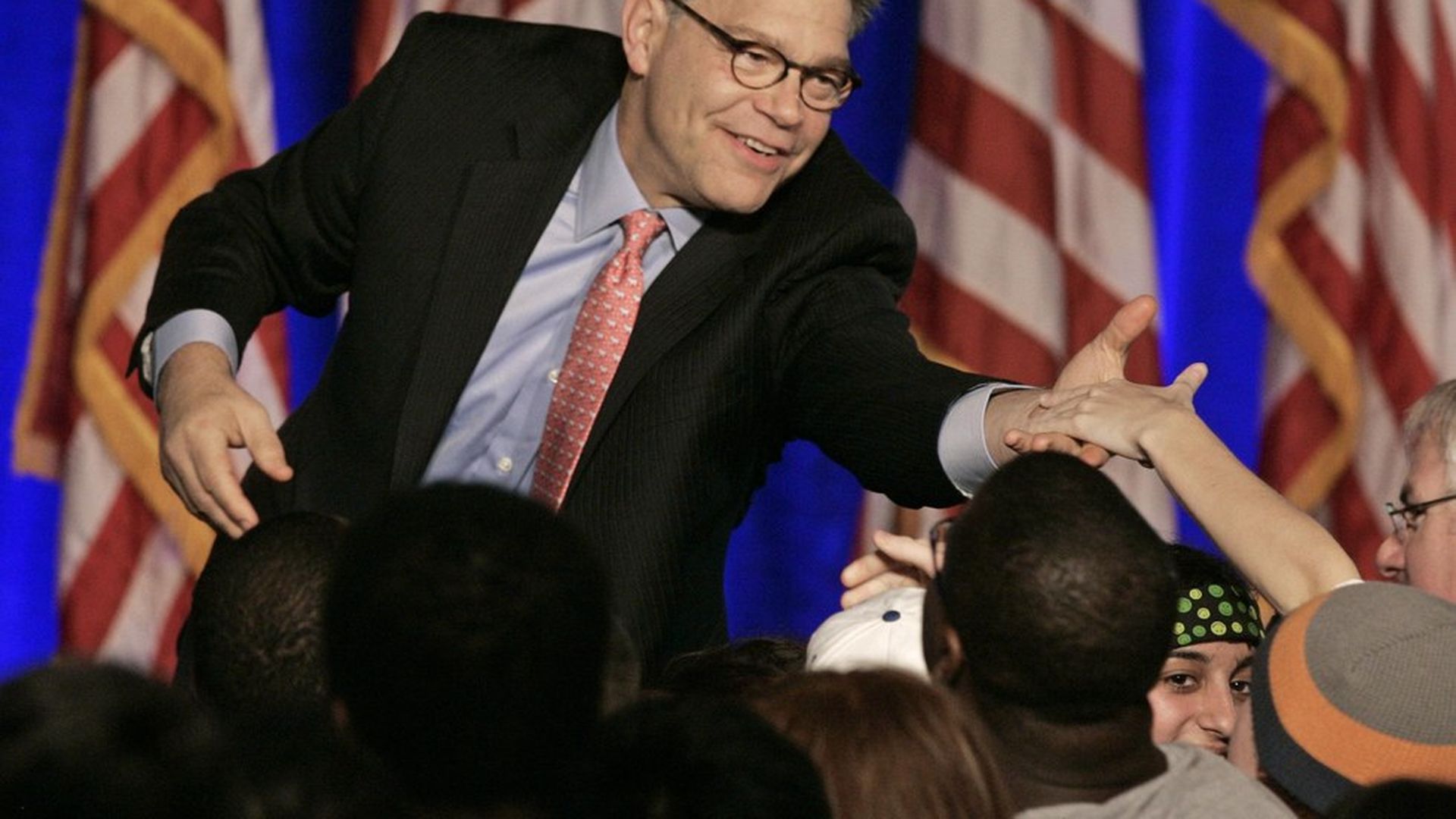 Here's a taste of "Al Franken: Giant of the Senate," by Sen. Al Franken (D-Minn.), the "Saturday Night Live" alumnus, out Tuesday from Twelve Books:
"Here's the thing you have to understand about Ted Cruz. I like Ted Cruz more than most of my other colleagues like Ted Cruz. And I hate Ted Cruz."
"When Trump demanded an investigation into those millions of fraudulent votes, it reminded me of O.J. Simpson, who, after being acquitted of murdering his ex-wife and Ron Goldman, vowed to spend the rest of his life 'finding the killer or killers.'"
On campaign life: "[I]magine ... the training montage from a 'Rocky' movie, with a driving soundtrack and energetic editing. But instead of jumping rope, I'm eating hotdish at an assisted-living facility that traditionally has high caucus turnout."
The funniest Republican in the Senate ... Lindsey Graham: "In 2016, Lindsey ran for president, and found himself somewhere around fifteenth in a field of seventeen. Running into him in the senators' bathroom, I told him, 'Lindsey, if I were voting in the Republican primaries, I'd vote for you.' ... [W]ithout hesitation, he replied, 'That's my problem.'"
Go deeper