A second senior battery executive leaves Tesla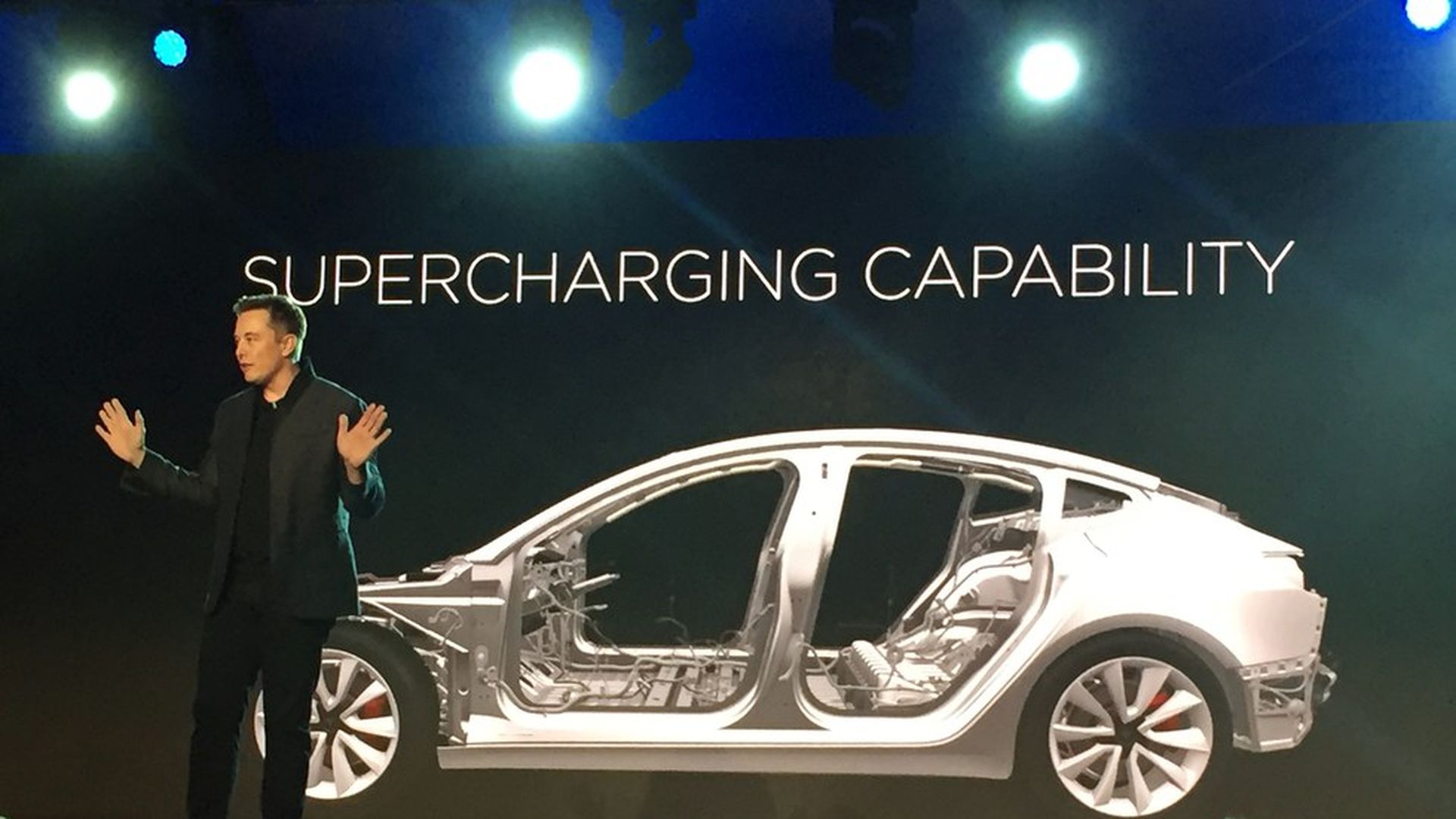 A second senior battery executive in three months has left Tesla, the electric car company. Jon Wagner, director of battery engineering, exited in recent weeks, Jalopnik's Ryan Felton reports, and his Linkedin page says he is now working on a "stealth startup." That comes after the August departure of Kurt Kelty, who was director of battery technology and had been with Tesla since 2006, before the company produced its first car.
Why it matters: Tesla declined to comment. But the dual exits come at a crucial inflection point for the company, which is attempting to transform itself from a niche carmaker for the rich into a mainstream giant that triggers the creation of a global electric car industry. Key to that is the success of the mainstream-priced Model 3, which has had a choppy few months since its launch in July.
Go deeper