A rise in risky, subprime auto loans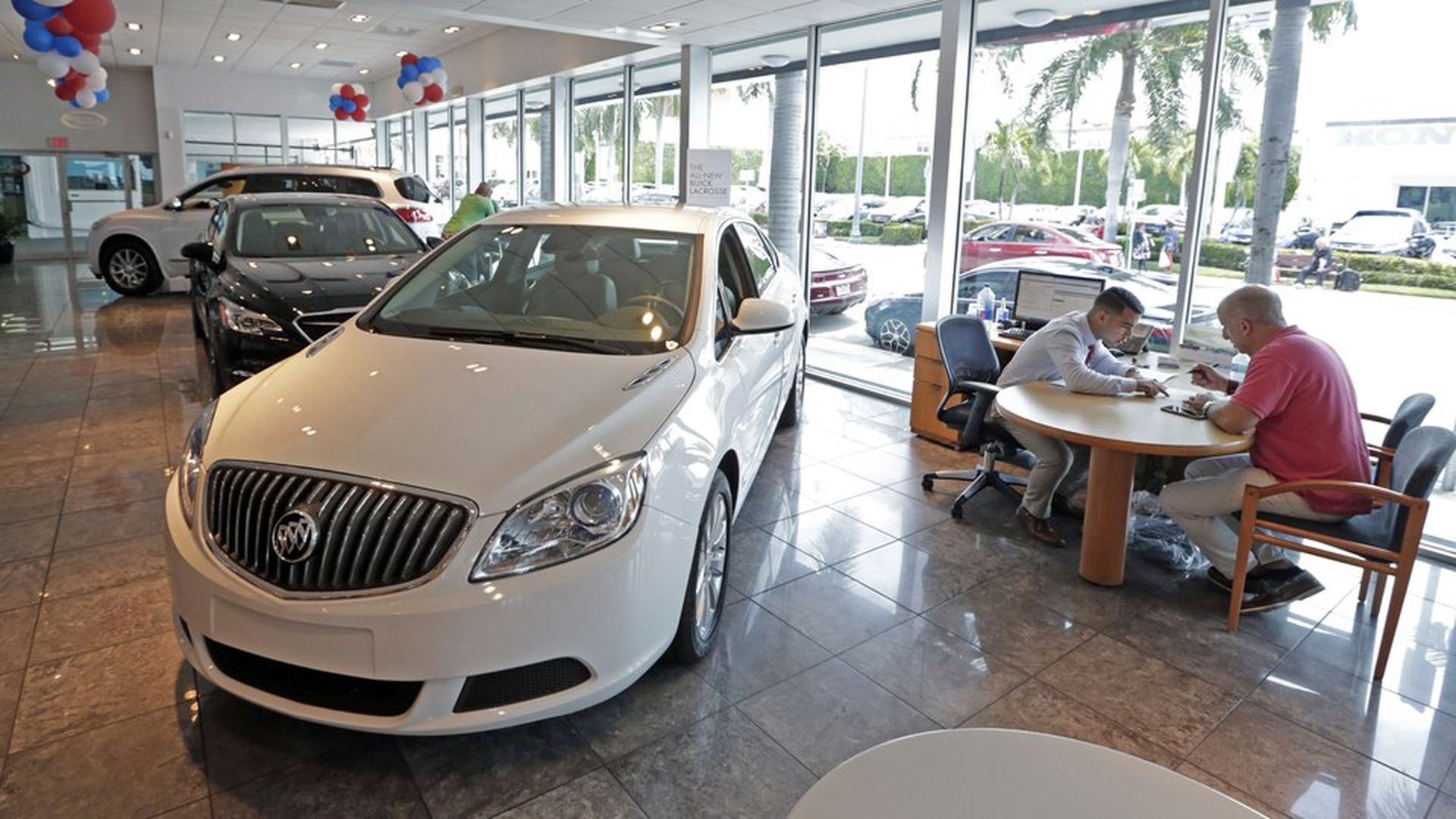 Subprime auto loans are on the rise — with the same easy loans and quick defaults that marked America's mortgage market before the financial crisis, Bloomberg reports.
Why it matters: While no one suggests this will lead to another economic collapse – primarily because auto subprime remains much smaller than mortgage subprime – the financial risks are being spread out in a similar manner. Moreover, it shows consumers and bankers haven't learned from past mistakes.
Timeline:
2009: $2.5 billion new subprime auto bonds were sold.
2013: U.S. car sales began to soar.
2016, $26 billion new subprime auto bonds were sold — more than the pre-crisis average.
How it happened: The partnership between Fiat Chrysler and Santander Bank has made them kings of the subprime auto market and has gotten Santander into some legal trouble. Bloomberg went through court documents and filings to find that Santander vetted incomes of borrowers fewer than once for every 10 loans, which were then packaged into $1 billion bonds. It's also easy for dealers to find ways to approve low-income borrowers for auto loans that are too much for them. On top of that, Wall Street rewards these risky activities.
Go deeper