A quick summary of Trump's Saudi trip so far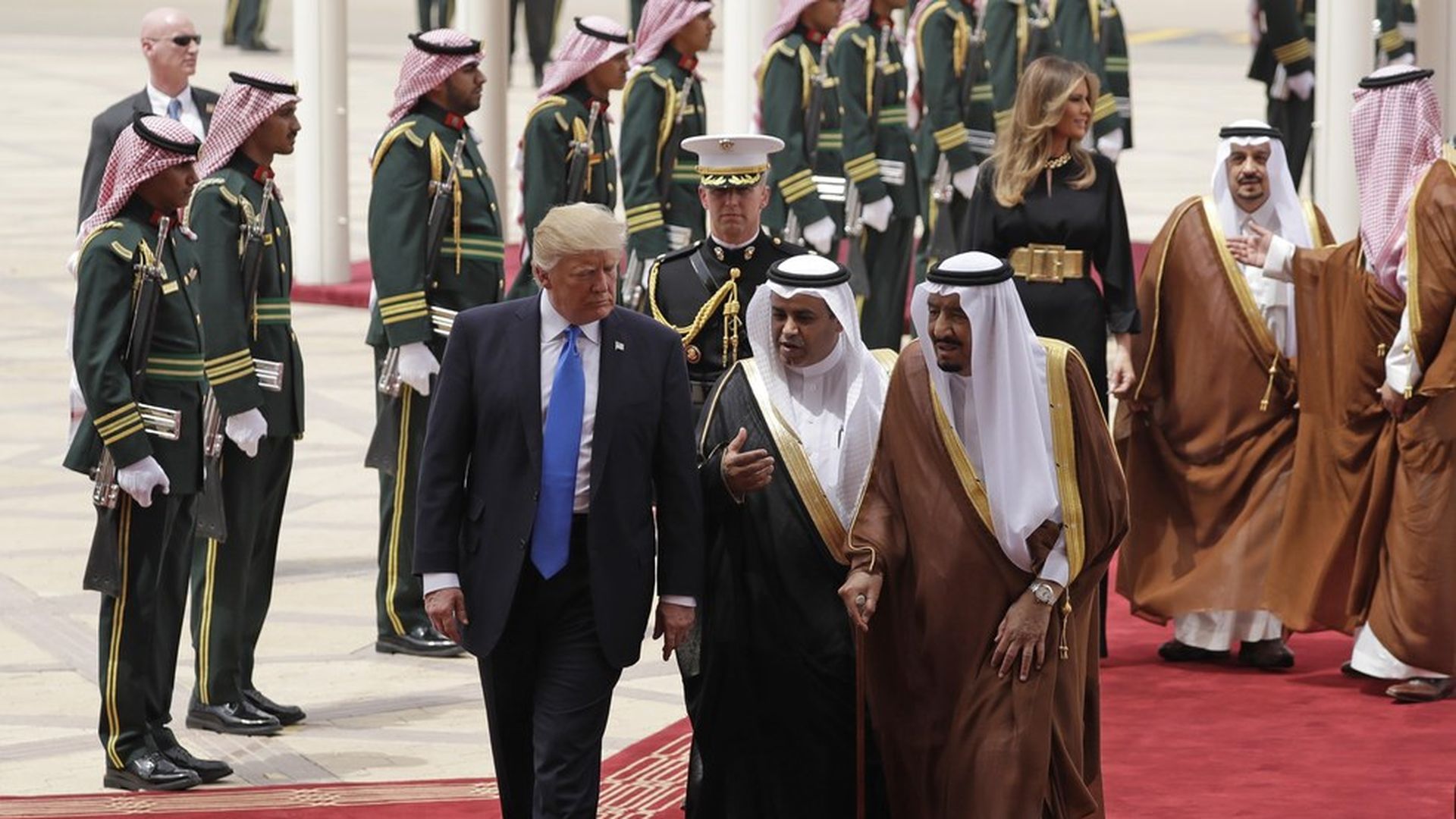 President Trump embarked on his first foreign trip as president yesterday. It'll be a busy trip overseas, as he's visiting five countries in nine days. (More on his schedule here.)
This morning, Trump arrived in Saudi Arabia at the Royal Terminal of King Khalid International Airport. It was an unconventional first stop, as no former president has settled on Saudi Arabia as their primary stop during their first POTUS trip abroad. Melania and Ivanka didn't wear the traditional head scarves, and as the AP's Julie Pace noted: "It's standard for women in Western delegations to not cover their heads in Saudi Arabia. Including Theresa May, Merkel earlier this year."
Don't forget: In 2015 when Michelle Obama similarly passed on wearing a head scarf in Saudi Arabia, Trump tweeted: "Many people are saying it was wonderful that Mrs. Obama refused to wear a scarf in Saudi Arabia, but they were insulted. We have enuf enemies"
Trump attended "a coffee ceremony and presentation ceremony of The Collar of Abdulaziz Al Saud Medal at the Royal Court Palace," per AP's report, and he talked with Saudi King Salman following a welcoming ceremony.
Jared Kushner and Steve Bannon are on the trip with POTUS, and this morning they joined a ceremony to present Trump The Collar of Abdulaziz Al Saud Medal at the Royal Court Palace.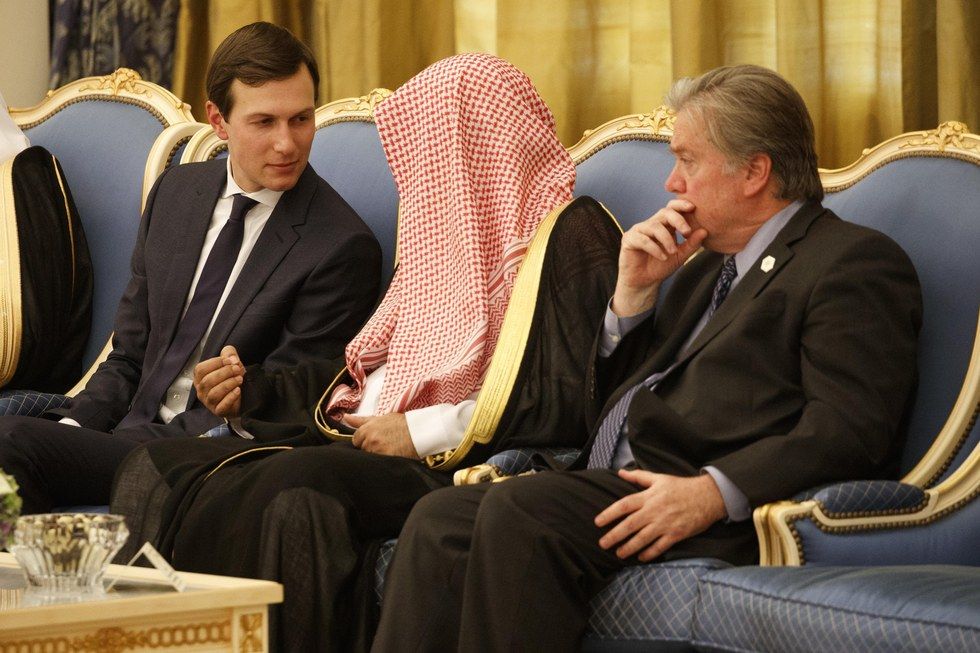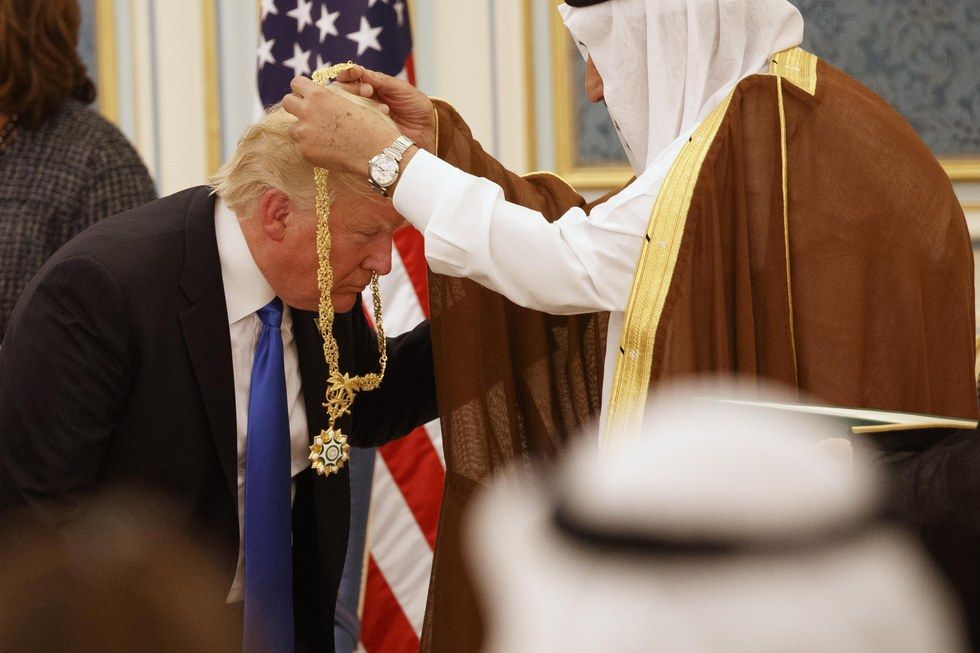 WaPo's Phillip Rucker noted the Saudis put on a grand show for Trump and crew.
Trump's first remarks following the day's ceremonies, per the WH pool report: "That was a tremendous day. Tremendous investments in the United States. Hundreds of billions of dollars of investments into the United States and jobs, jobs, jobs"
Go deeper