A quick rundown of the dispute between Turkey and the Dutch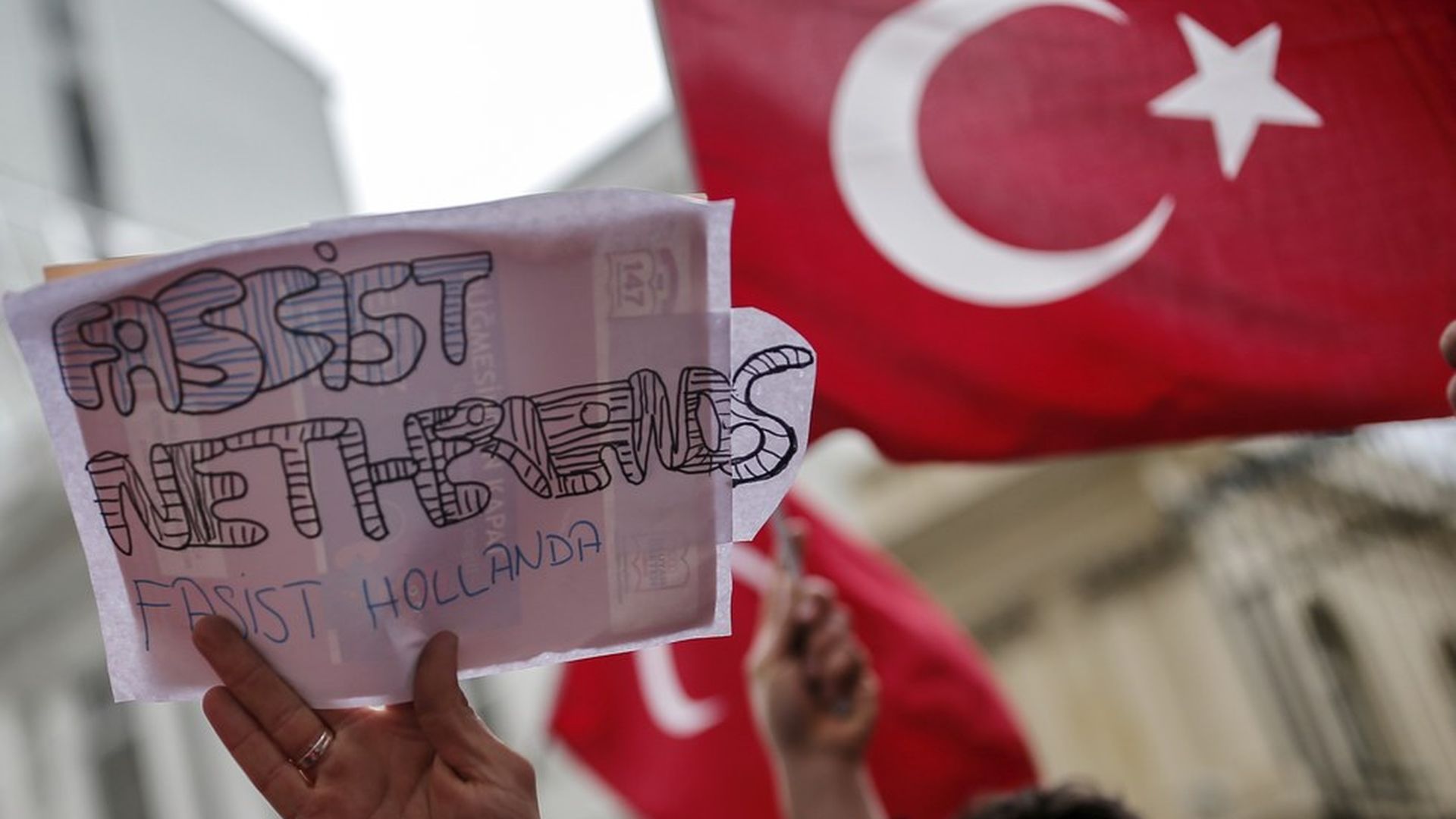 It's a tumultuous political time for both countries. The Dutch head to the polls on Wednesday with far-right Geert Wilders a leading candidate, and Turkey has a referendum next month that would allow President Recep Erdogan to massively expand his powers.
4.6 million Turkish expats across Western Europe can vote in the April referendum, so Erdogan has planned rallies to help circle the wagons, even though that's technically against Turkish law, per the NYT.
The Dutch government refused to let the Turkish foreign minister enter The Netherlands for a Rotterdam rally, citing fears that it might "exacerbate the tensions that exist in our society."
Erdogan's response to the Dutch decision: "I thought Nazism was over, but I was wrong."
Turkey has halted all high-level political discussions with The Netherlands and will close its airspace to Dutch diplomats, per the AP. Turkey's deputy prime minister: "There is a crisis and a very deep one. We didn't create this crisis or bring to this stage."
And it's not just The Netherlands: Turkish rallies in Germany were cancelled last week, and Marine Le Pen criticized the decision to allow a rally with the Turkish foreign minister to go ahead in France.
Go deeper