A majority of voters want Ethics Committee to investigate Al Franken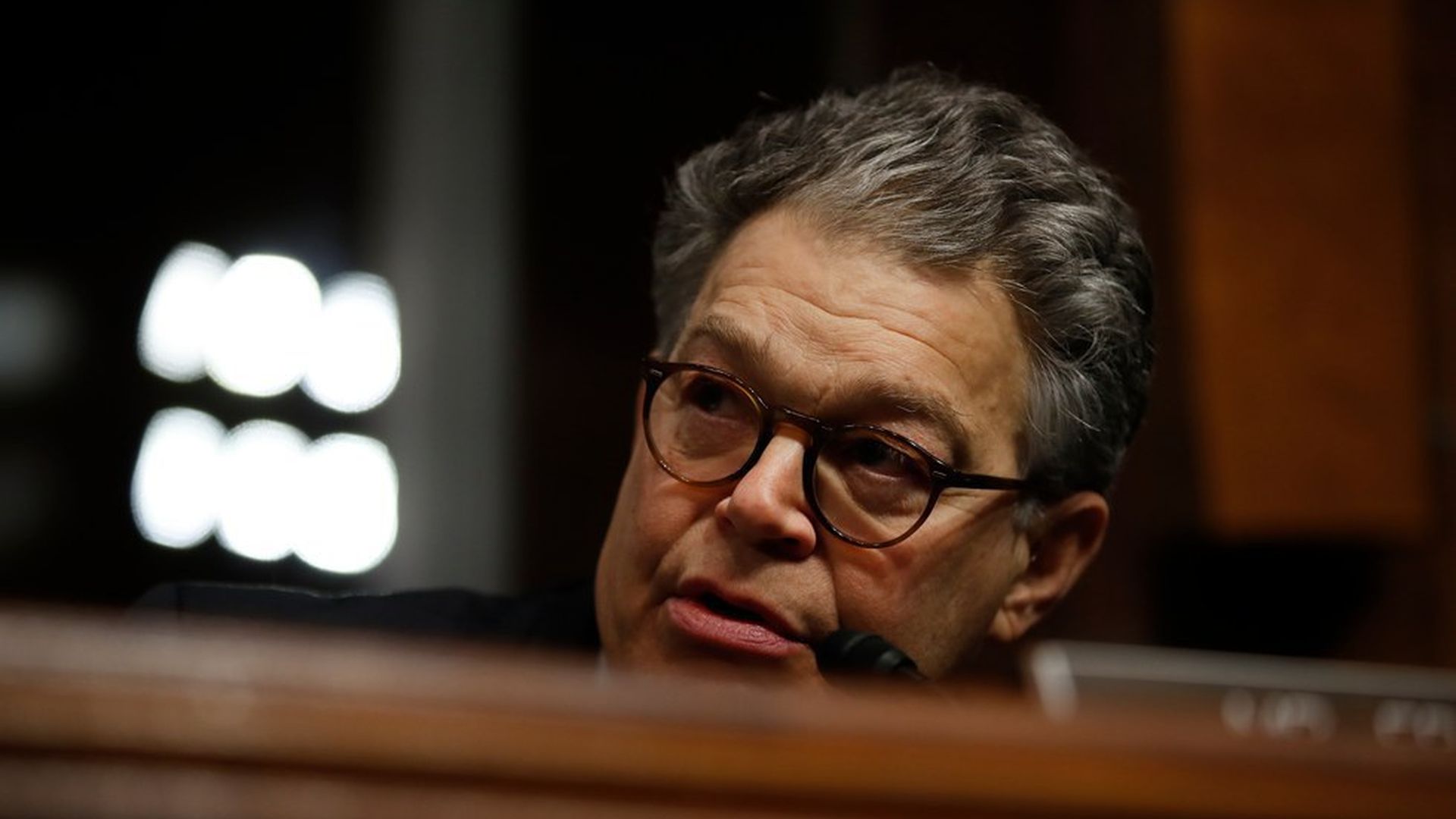 A new Politico poll finds that in one instance, Democrats are more likely to hold fellow Democrats accountable for allegations of sexual harassment and assault than the percentage of Republicans who hold fellow Republicans accountable.
By the numbers: 50% of voters surveyed said they think Al Franken should resign and 66% of voters want the Ethics Committee to investigate his conduct. But along partisan lines, there's a telling divide: 73% of Dems think Roy Moore should be expelled if he wins the AL senate race, while only 46% of Republicans think the same.
Go deeper