A brick and mortar juggernaut in the Amazon economy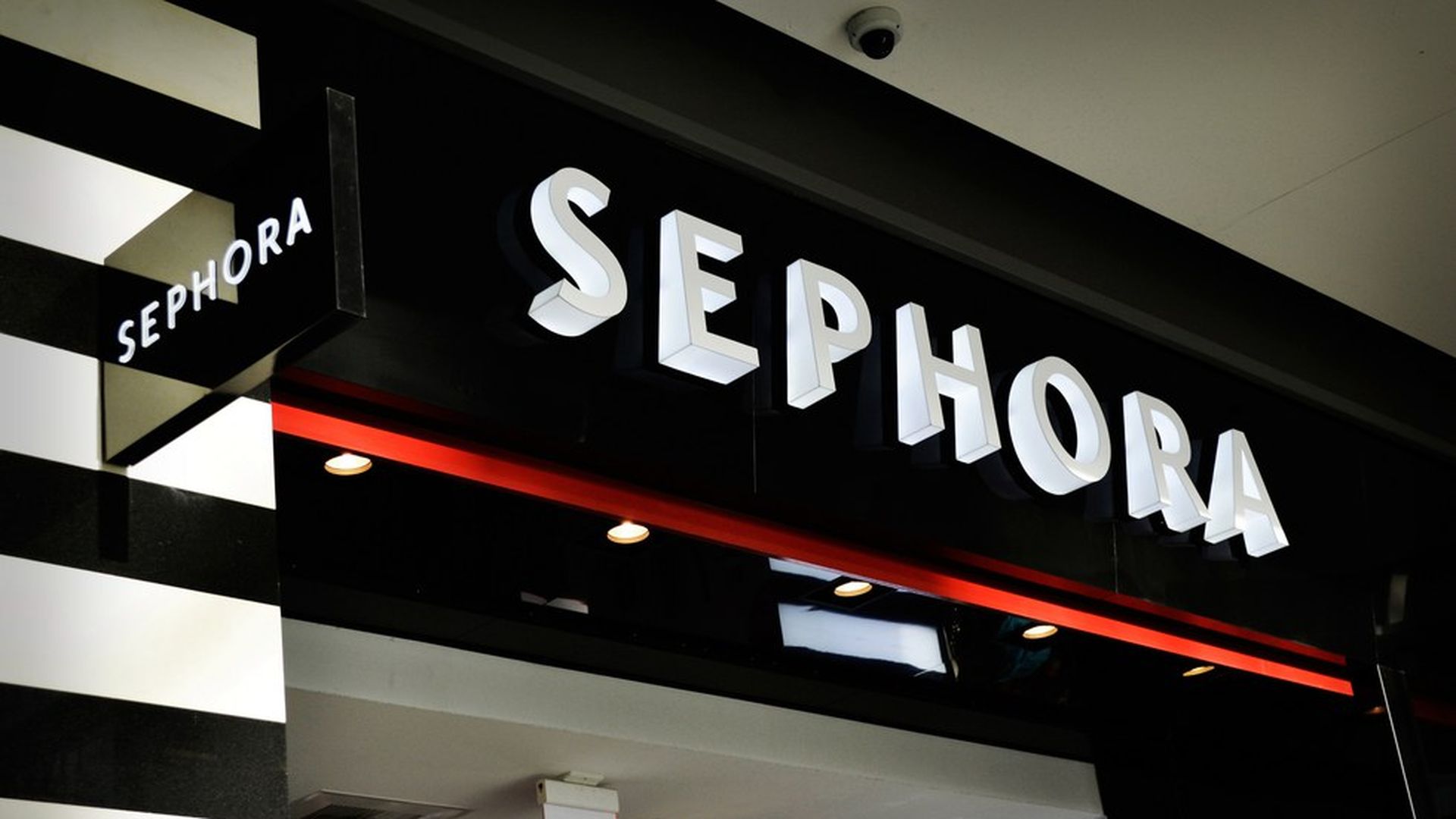 The economic recovery is in its 7th year, and unemployment has sunk to levels rarely seen in a generation. Retail sales are picking up, too, growing at their fastest pace in seven months. But you won't see these trends reflected in the performance of most well-known retailers, as department stores like Macy's close stores, and household names like Sports Authority go bankrupt altogether.
This raises a question: Where exactly are consumers spending their money if not at the shopping mall? One answer is Amazon, but it's not alone in avoiding the retail apocalypse: LVMH, the French conglomerate and owner of brands Louis Vuitton and Sephora, had a 15% rise in first-half 2017 revenue, and that did not come by running fire sales — profit was up 23%. Investors have responded enthusiastically, sending up its share price by 20% this year, outperforming retail and and luxury sector indexes.
Why it matters: LVMH's success is a reason for traditional retailers to despair as much as hope. The secret behind LVMH's success is near total control of products from conception through manufacturing and sales, the opposite strategy of traditional mass-market retailers that largely act as middlemen and little more.
It's all about exclusivity: In world where consumers can buy nearly anything they want from anywhere in the world with a tap on a screen, the most desirable product a retailer can offer is one that not everyone can have. Enter Louis Vuitton, the 163-year-old luxury retailer that is LVMH's flagship brand, which accounts for fully half its profits, and gooses customer demand by strategically restricting the supply of certain products. "Vuitton redefined the luxury business model a long time ago," says Oliver Chen, a senior analyst with Cowen. "They own their own factories, they source their own leather, and they own their own stores. When you have that, it's the ultimate leverage."
Vuitton has total control over distribution and pricing of its product, protecting its exclusivity and the company's profit margins.
This factor in its success was on display in Vuitton's recent partnership with the hyper-trendy lifestyle brand Supreme, where the pair agreed to sell limited editions of streetwear items like jackets, jerseys, and hats.
Make shopping fun: Next to Louis Vuitton, LVMH's most important brand is Sephora, the beauty retailer that has been gobbling up market share in the $22-billion cosmetic retail industry. Customers interviewed by Axios raved foremost about the in-store experience, with freely accessible samples of any product absent any interaction with a salesperson. If shoppers want help, these customers say, Sephora's staff is knowledgable and eager to find them the right look.
Go global: a perkier European economy and stable growth in China are two macroeconomic drivers of LVMH's stock price. According to Jelena Sokolova, a Morningstar analyst, Louis Vuitton's presence in key cities of the emerging world, like Rio and Shanghai, has set the firm up for its current success. LVMH is reaping the benefits as a cache brand in the world's second largest economy, which is still growing at more than twice the U.S. rate.
What goes up, must come down: Sokolova points out that Louis Vuitton's vertically integrated approach is risky. If customer tastes change, for instance, and the company is unable to charge premium prices, its high-priced leases for retail space in the world's most expensive markets could quickly become a millstone around its neck.
What about e-commerce? Cowen's Chen worries that Louis Vuitton isn't doing enough to cater to customers who want quick and convenient electronic shopping. LVMH's answer is Severes24, a multibrand luxury website that it hopes will marry its curatorial talents with the ease of online shopping. It launched in June, though the jury is still out on how the company's high-end customers will embrace it. Tristan d'Aboville, analyst with William O'Neil and Co. points out, however, that this is not LVMH's first on-line foray: it previously pushed products through a site called eLuxury, which it was forced to fold in 2009.
The bottom line: LVMH is demonstrating one formula for making a success of brick-and-mortar retail. That does not mean it can rest: Even high-flying luxury retailers like Louis Vuitton must constantly innovate as e-commerce matures and offers more products and more ways to buy them.
Go deeper