72% of Americans fear a major war in the next four years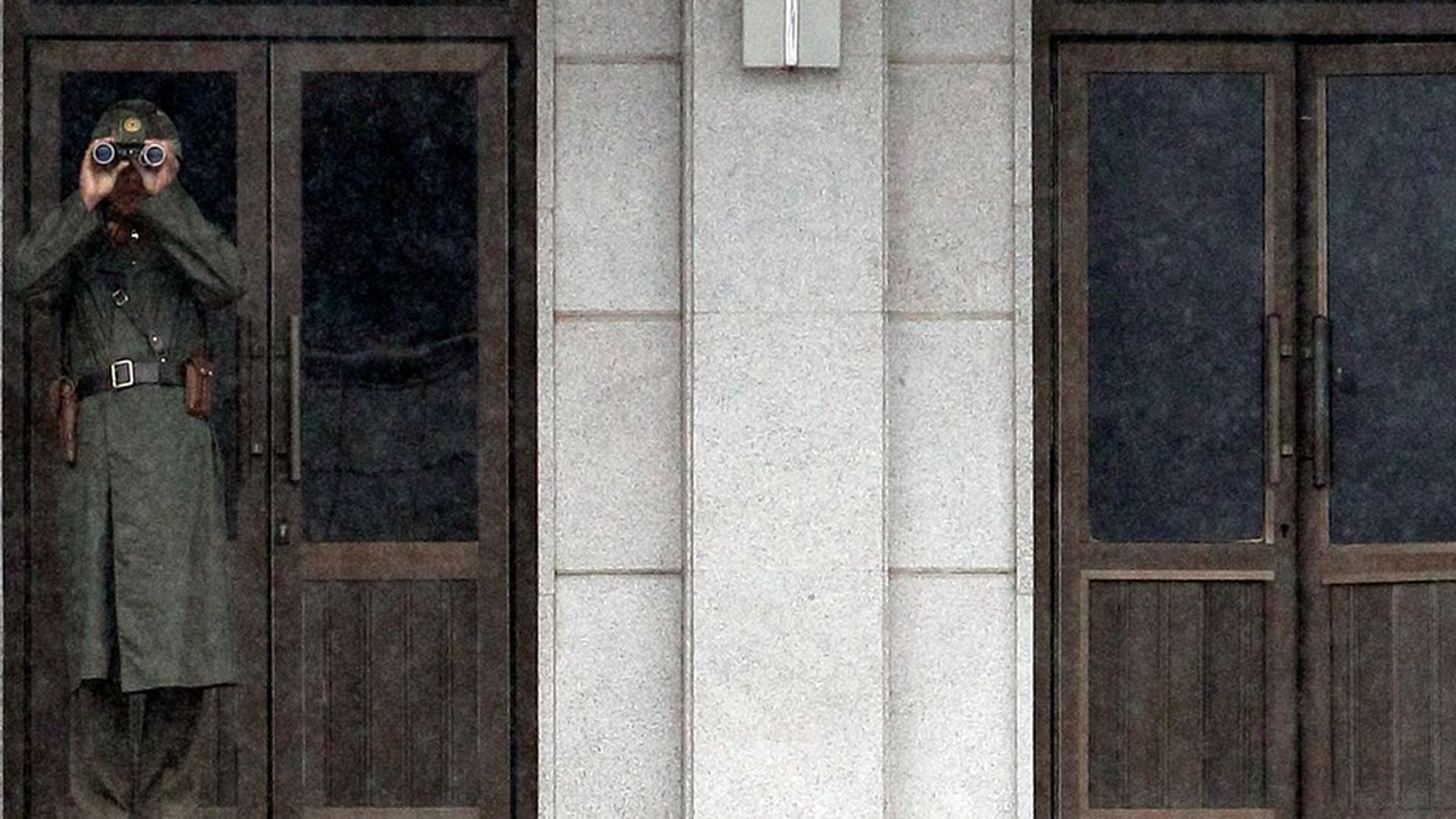 A new NBC News/SurveyMonkey poll finds that 72% of Americans are concerned that the U.S. will be fighting a major war in the next four years, with the majority of respondents saying North Korea poses the greatest threat. Meanwhile, 26% said they are not too worried or not at all worried.
The adversaries respondents are concerned about: North Korea (54%), ISIS (19%), Russia (14%), China (6%) and Iran (4%).
The threats causing concern: terrorist attacks (34%), nuclear attacks (32%) and cyberattacks (31%).
Worth noting: The share of Americans who perceive North Korea as a looming threat is up 13 percentage points since July. Of survey respondents, 94% see North Korea as unfriendly or as an enemy.
One more thing: A majority (53%) of respondents do not support the Iran deal, while 39% approve of the agreement. When asked to judge how President Trump is handling Iran, 55% said they disapprove or strongly disapprove.
Go deeper