71% of greenhouse emissions could be linked to 100 companies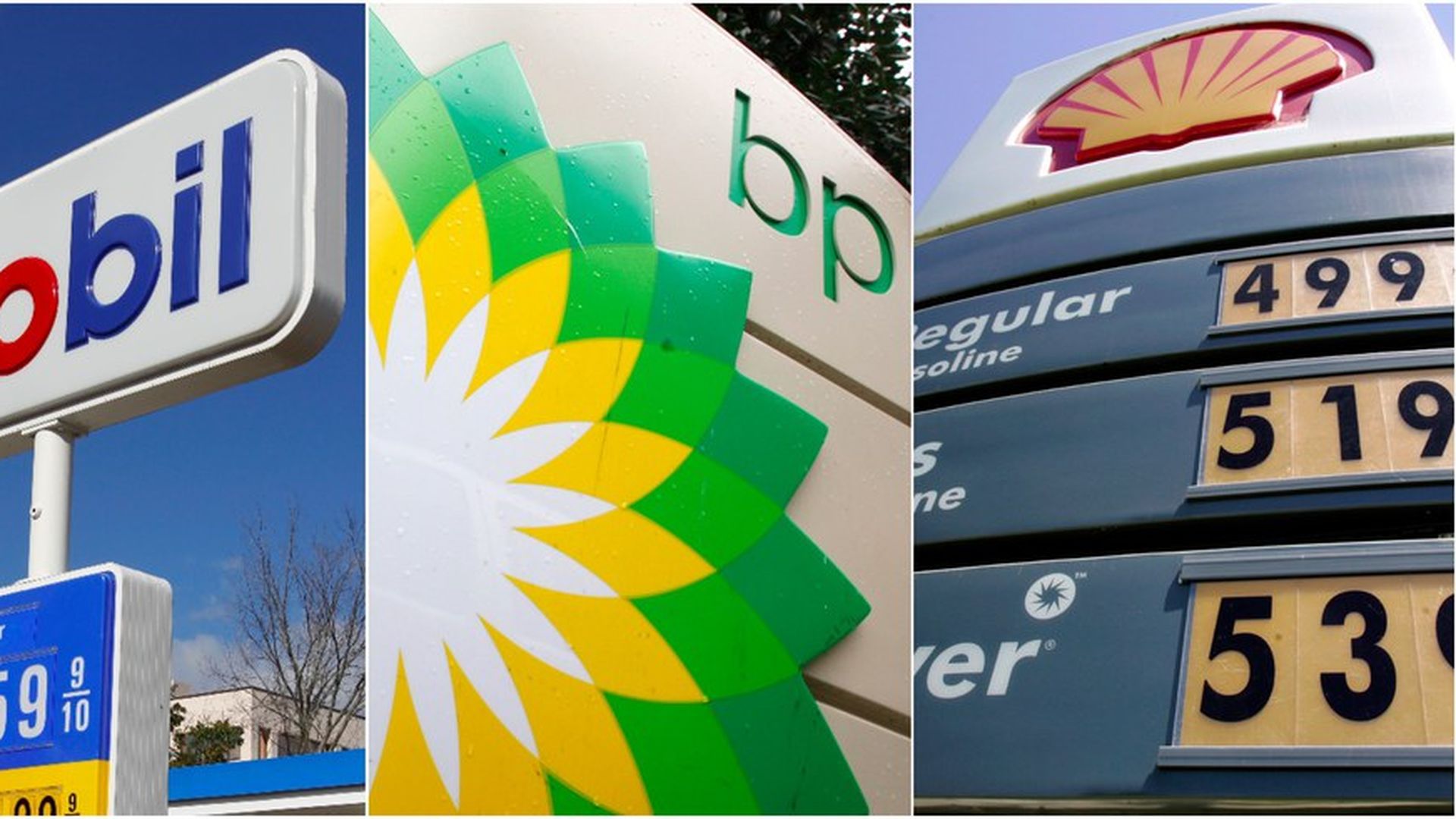 The Carbon Majors Report took a look at industrial carbon dioxide and methane emissions by fossil fuel producers since 1988, and found that just 100 companies have been the source of more than 70% of the world's greenhouse gas emissions, per the Guardian. About half of those emissions have been produced by just 25 corporations, including ExxonMobil, Shell, BP and Chevron.
The study's goal: To pinpoint "how a relatively small set of fossil fuel producers may hold the key to systemic change on carbon emissions," according to Pedro Faria, the technical director at environmental non-profit CDP.
Why it matters: The companies have played a big role in causing greenhouse emissions, and now they could have a big role in cutting them as alternative energy plays a bigger role.
Go deeper