600 buildings across England at similar risk to Grenfell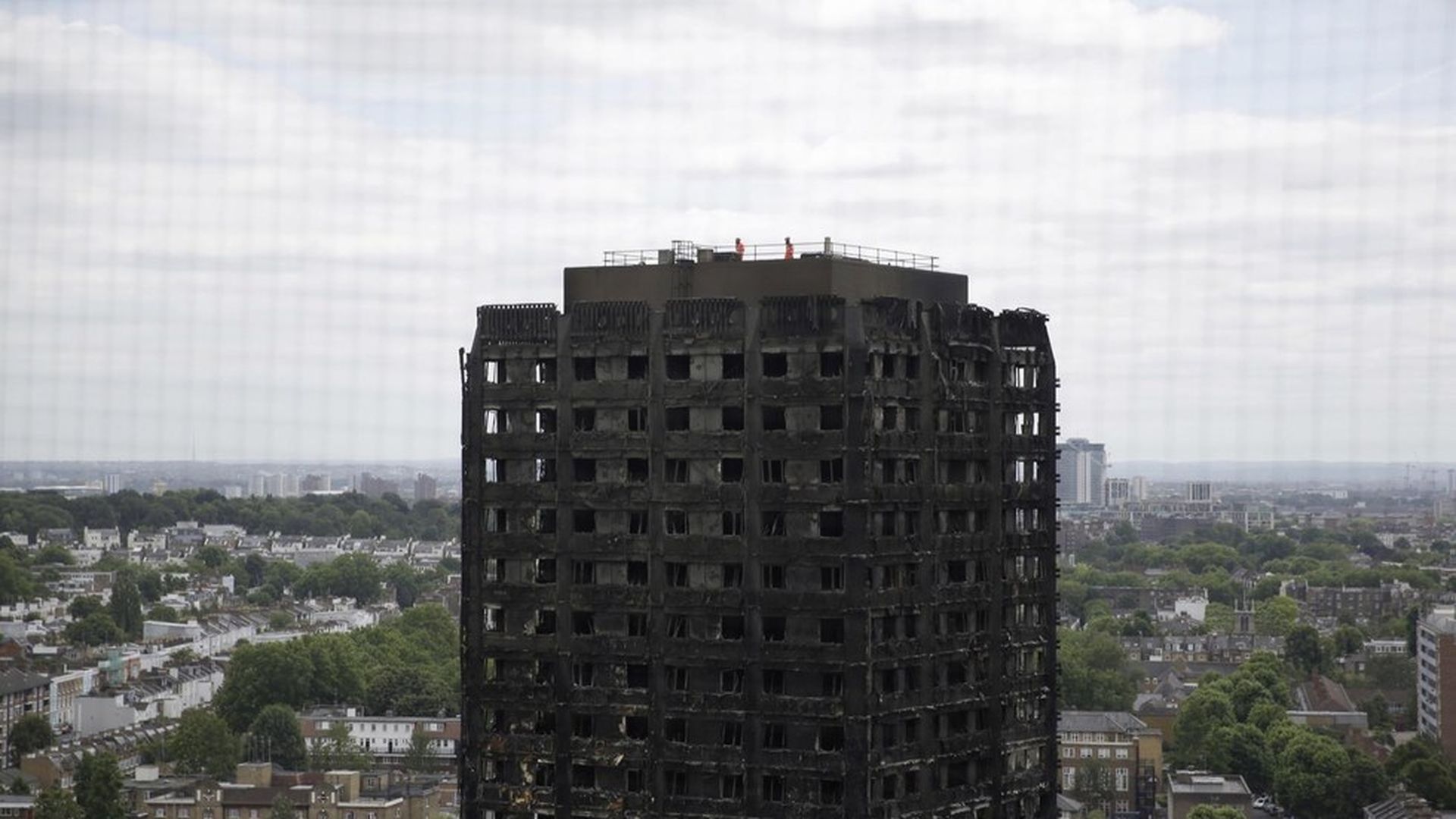 The U.K. government has announced that around 600 high-rise apartment buildings around England use similarly combustible cladding to London's Grenfell Tower, where a massive fire killed at least 79 residents last week, per the BBC.
The AP has an interesting look at how the high death toll in the Grenfell disaster is leading some around the world to rethink the "shelter in place" method for staying safe during high-rise fires — though experts caution that Grenfell was a perfect storm of terrible fire suppression conditions.
Why it matters: Prime Minister Theresa May will face an existential first vote for her tenuous government — and her job — sometime in the next week, so more bad news surrounding Grenfell and public housing across the U.K. might weaken her position even further, especially after video emerged today of her being booed by Grenfell victims.
Go deeper