40% of MSNBC viewers say the media oversells Trump problems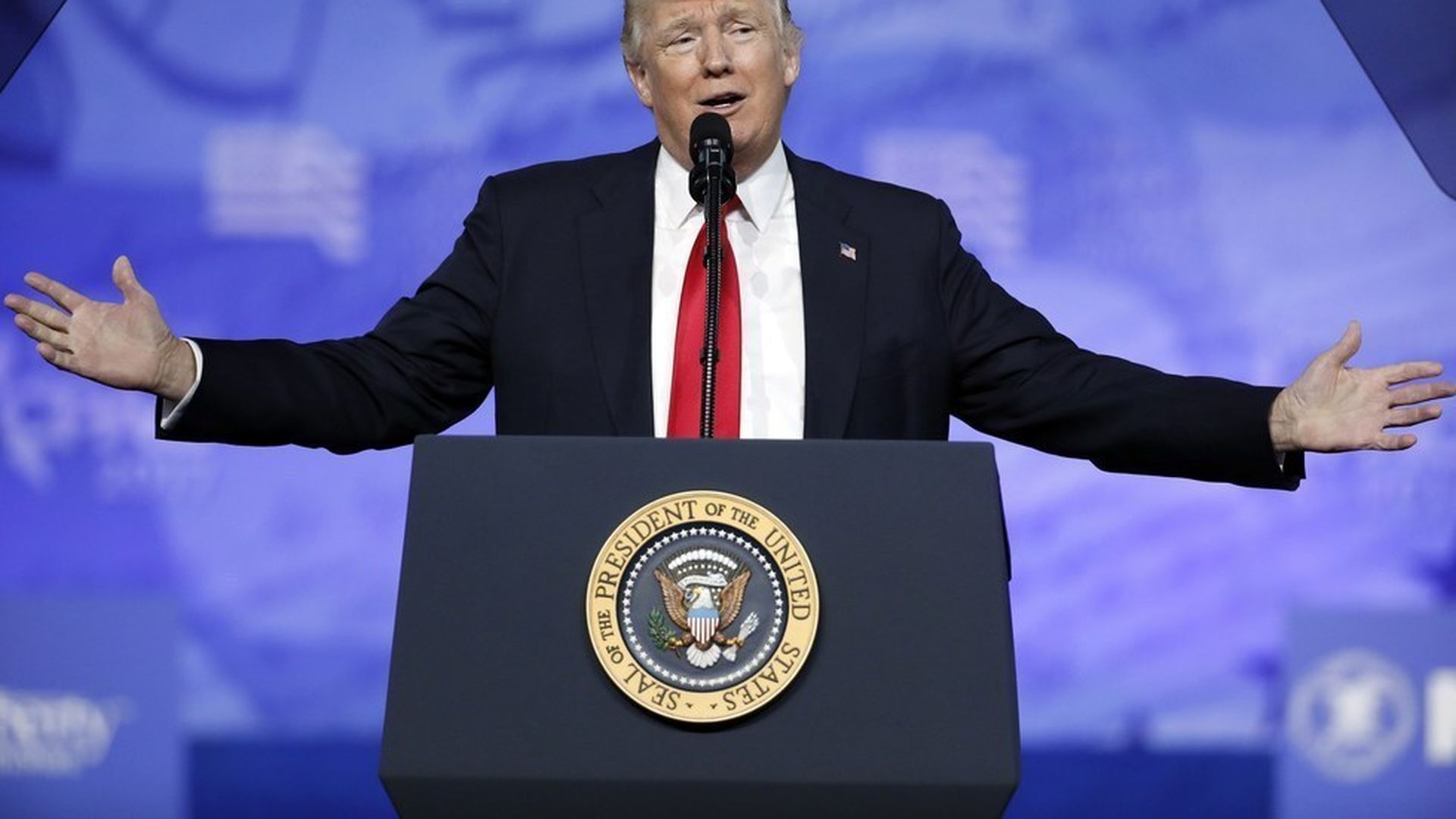 A new WSJ/NBC poll finds that over half (51%) of Americans think the media has been too critical of Trump since the election, while 41% say the coverage has been fair and objective.
Exaggerations: The majority of Americans (53%) believe the new media has exaggerated problems within the Trump Administration, compared to 45% that disagree.
The study's most surprising conclusion: 40% of MSNBCs traditionally liberal audience thinks the media overstates problems within the Trump Administration, which is sizable, even compared to the 79% of Fox News Channel watchers that feel the same.
Why it matters: Overall trust in the media has been on a steady decline for years, and reached its lowest point at 32% in September. The study's findings affirms that the public lacks confidence in the media's coverage. Furthermore, the study finds that sizable portions of liberal and conservative audiences alike disagree with the media's coverage of Trump.
Go deeper