4 legal alternatives to lethal injection in the US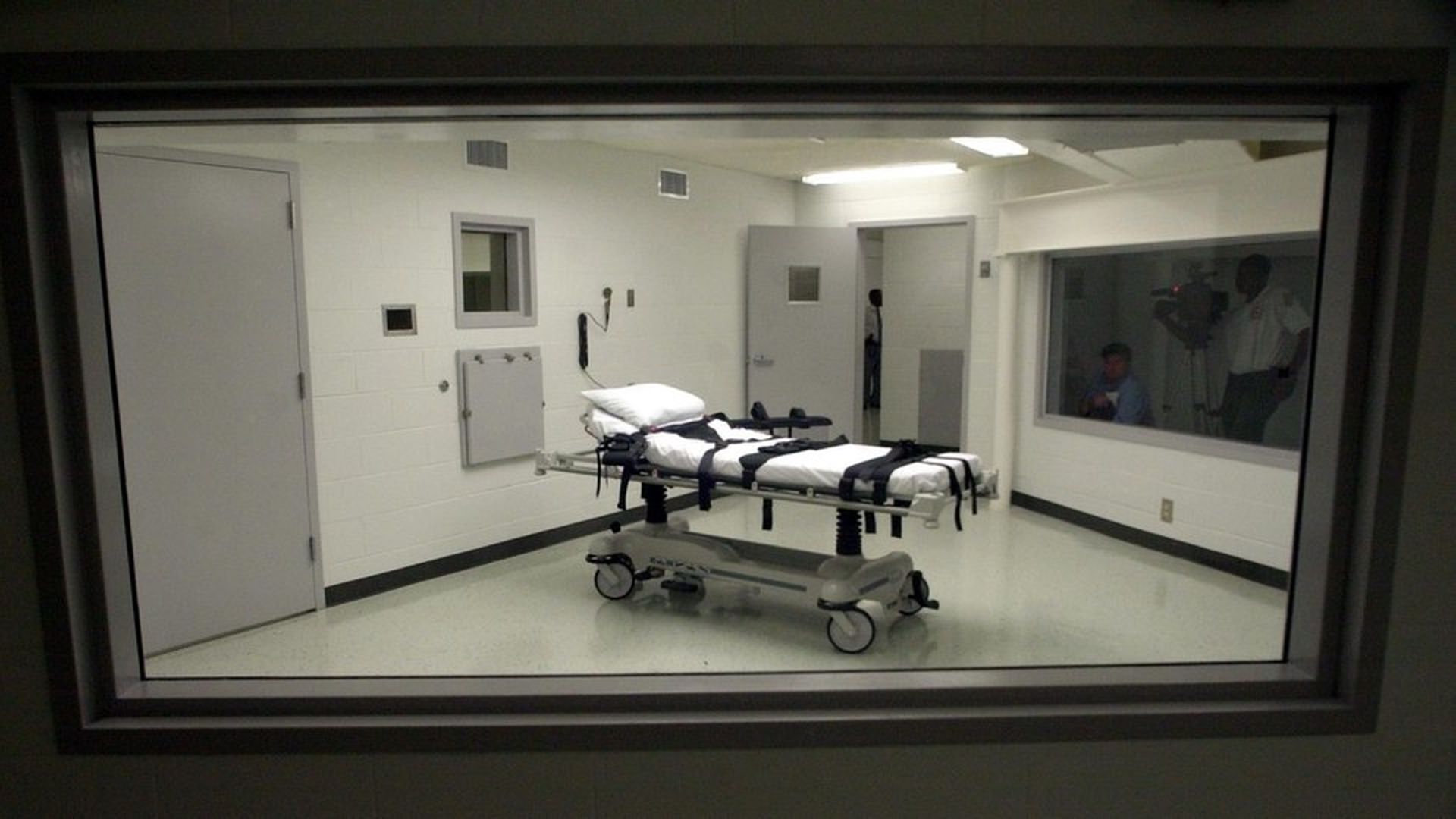 This afternoon, Arkansas Governor Asa Hutchinson said he would not call for an investigation into lethal injection procedures, despite yesterday's execution when the prisoner convulsed for several minutes, according to eye witnesses. (Why Arkansas rushed several executions this week, here.)
Despite recent botched executions and problems getting the drugs, lethal injection is the primary means of execution in the 31 states that impose the death penalty. However, several states offer alternative methods of execution. Here they are in order of popularity, according to the Death Penalty Information Center.
1. Electrocution
# of executions since 1976: 158
Legal in: Alabama, Arkansas, Florida, Kentucky, Oklahoma, South Carolina, Tennessee and Virginia
Time until death: 2-15+ minutes, according to NBC News
Why it phased out: There were two negatively publicized executions in the late '90s — one prisoner's head burst into flames and photos of another's bloody face post-execution surfaced online.
2. Gas Chamber
# of executions since 1976: 11
Legal in: Arizona, California, Missouri, Wyoming and Oklahoma
Time until death: 10-18 minutes
3. Hanging
# of executions since 1976: 3
Legal in: Delaware, New Hampshire and Washington
Time until death: 4-11 minutes
4. Firing squad
# of executions since 1976: 3
Legal in: Oklahoma, Utah
Time until death: Less than a minute
Worldwide: Despite it's low ranking in the U.S., hanging is the most popular execution method world-wide, followed by firing squad, beheading, lethal injection and electrocution, according to Al Jazeera. The U.S. is the only country to use electrocution.
Go deeper