3 things to watch after Comey's testimony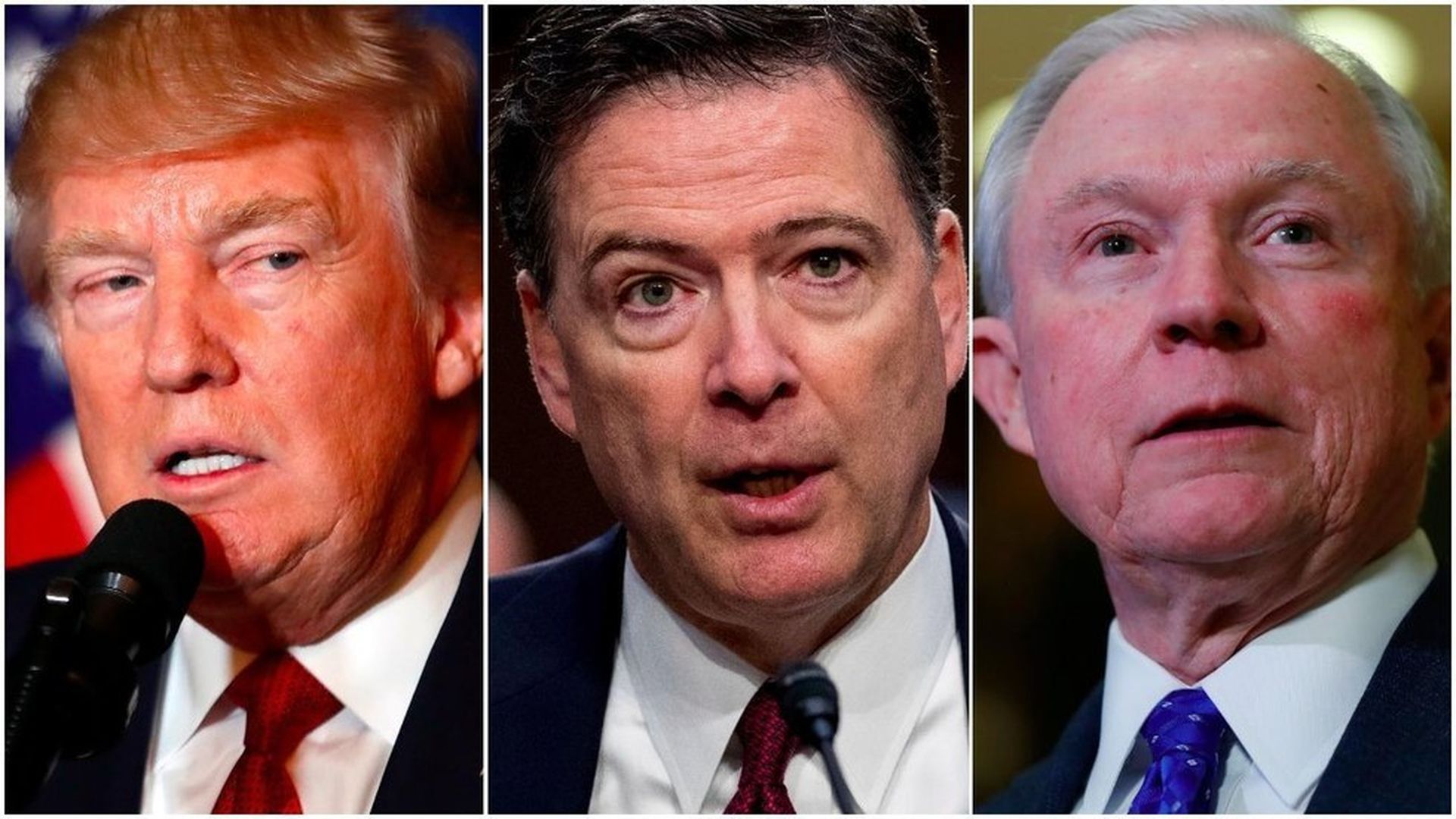 Now that we're on the other side of James Comey's highly-anticipated testimony, here's what could come next:
Kasowitz filing against Comey: Trump's personal lawyer Marc Kasowitz intends to file a complaint with the DOJ & Senate Judiciary Committee about Comey leaking information to his friend, who is a professor at Columbia Law School. Yesterday, Kasowitz said in a statement that the White House considers Comey a "leaker" and they want authorities to investigate the leak "along with all those others being [investigated]."
Closer look at AG Jeff Sessions: In a closed, classified hearing following his testimony, Comey suggested that Sessions may have had a third interaction with Russia's ambassador to the U.S. The revelations could lead to a request for Sessions to testify before the intelligence committee about his ties to Russia, and Senator Blumenthal stated that it could be an act of perjury.
Did Trump obstruct justice? Comey revealed in the hearing that he had given Special Counsel Robert Mueller copies of his conversations with Trump which, as the NYT points out, could suggest investigators may be looking into whether Trump's firing of Comey was an obstruction of justice.
Go deeper