3 red-state Dems break 50% approval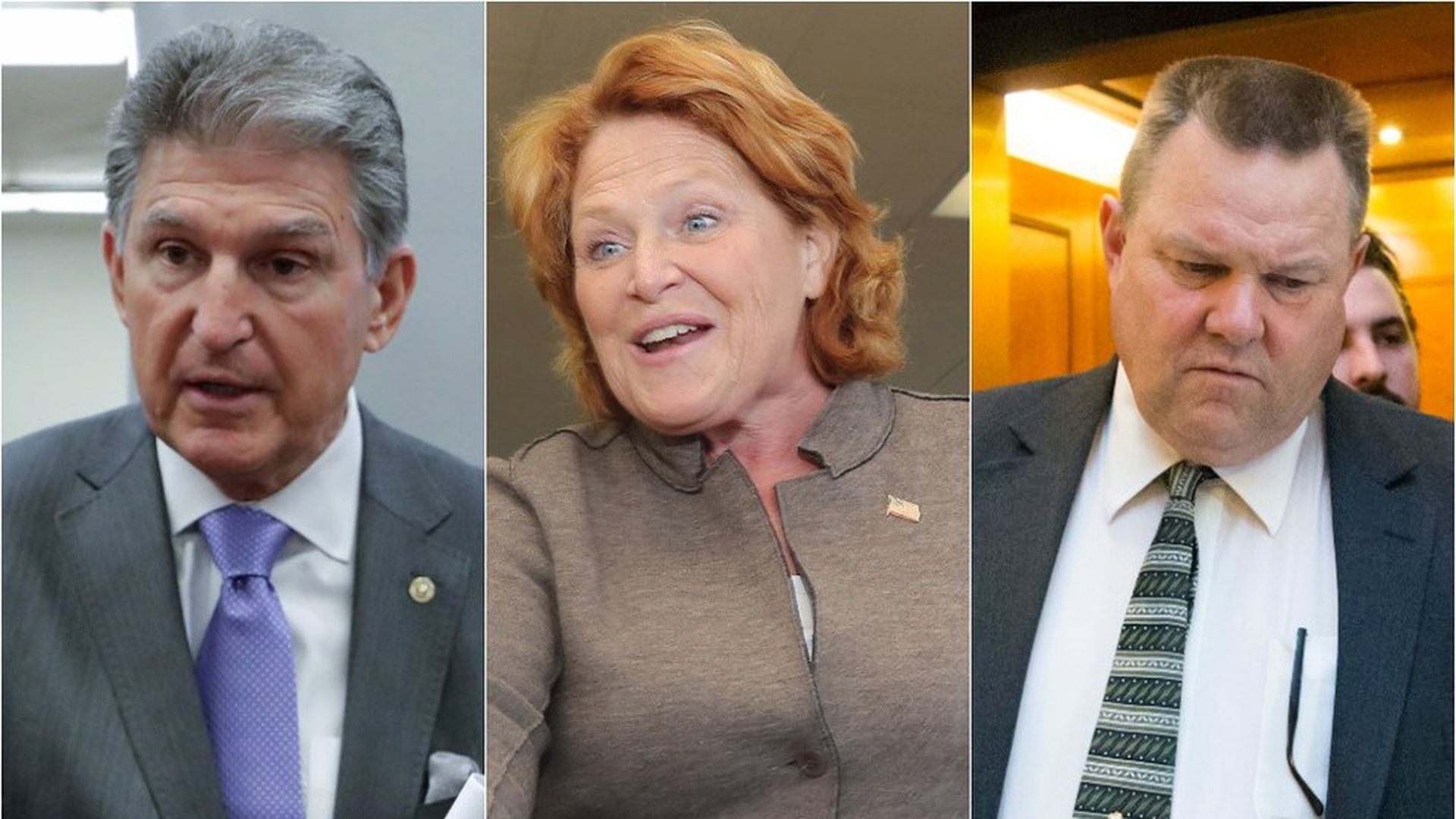 There are ten Democratic senators defending their seats in states won by Trump in 2018, making the map a particularly tough one for Democrats. But three Dems representing particularly pro-Trump states have greater than 50% approval ratings, at a time when 65 other senators are at or below that percentage, per Morning Consult.
The senators: Joe Manchin (53%) of West Virginia, Heidi Heitkamp (55%) of North Dakota, and Jon Tester (53%) of Montana.
Be smart: While this is a good sign for these senators, Democrats shouldn't be forecasting victory just yet. As Adrianne Marsh, a Democratic consultant, told Morning Consult, it all comes down to the strength and appeal of these senators' Republican challengers.
But, but, but: "To the extent that voters see Republicans as owning Washington, a Democratic incumbent is better off," Jesse Ferguson, a Democratic strategist and former director of the independent expenditure arm for the DCCC, told Morning Consult.
Go deeper