3 hard realities of American gun tragedy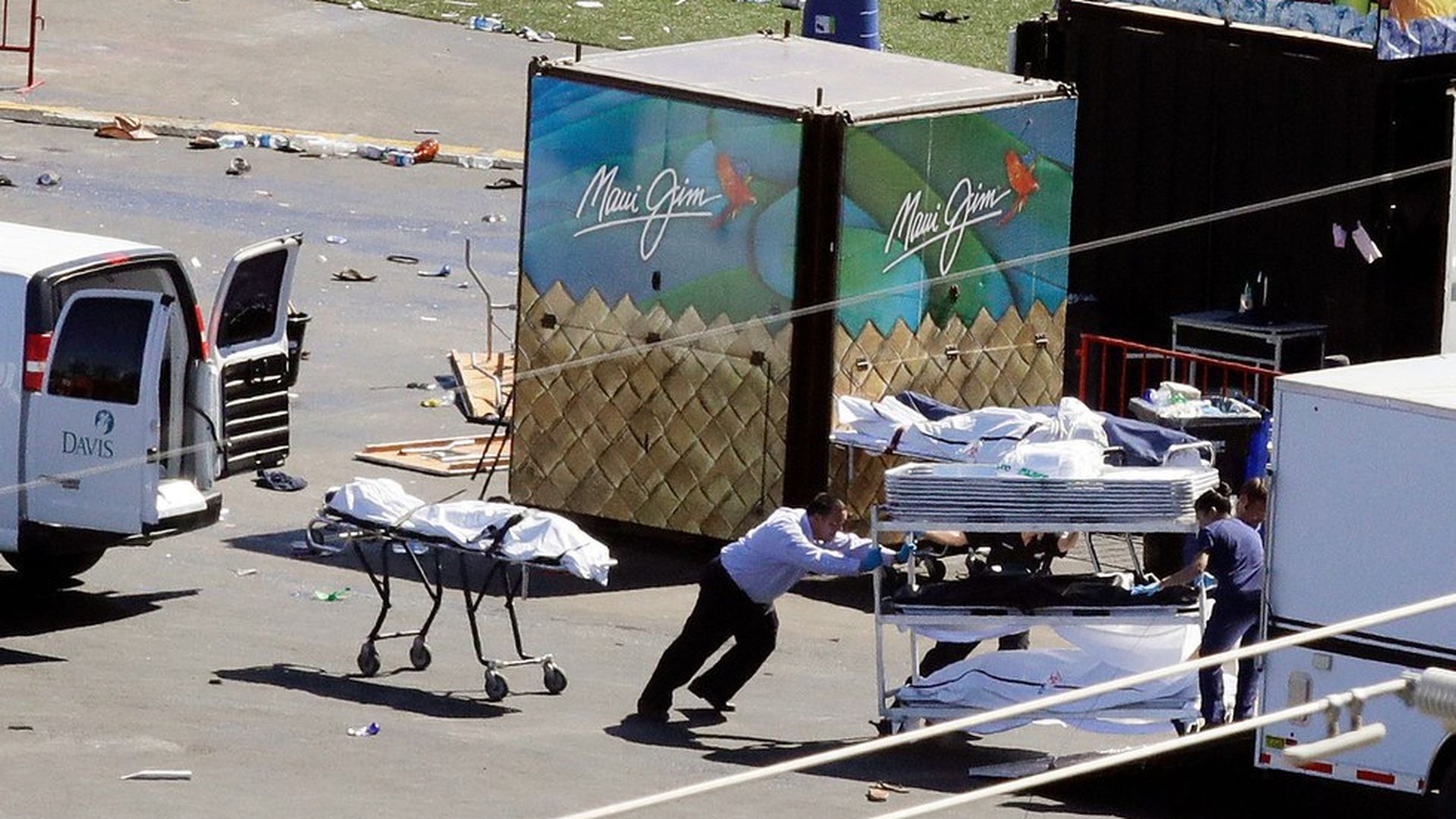 In a moment of such jarring tragedy, three sad but indisputable realities of America 2017 were exposed — and then amplified — within minutes of the shooting:
1. Our gun manufacturers are heavily incentivized by market demand and lax laws in most states, and by the federal government, to allow mad men to accumulate all the firepower they crave for mass killings. This didn't change after Columbine or Sandy Hook. And won't now.
2. President Trump and congressional Republican have every incentive to protect the status quo. Read and reflect on this chilling text from Steve Bannon to Axios last night. when asked if Trump will revert to his earlier support of gun control:
"Impossible: will be the end of everything," Bannon told Jonathan Swan.
When asked whether Trump's base would react worse to this than if he supported an immigration amnesty bill, Bannon replied: "as hard as it is to believe actually worse."
Go deeper: Why Trump is unlikely to do a Chuck-and-Nancy deal on gun control.
3. Yesterday, the same platforms the Russians used to manipulate voters were the middle men for B.S. conspiracy theories about Vegas.
Google results amplified an online claim that the shooter was "a Democrat who liked Rachel Maddow, MoveOn.org, and associated with the anti-Trump army," per CNN's Oliver Darcy.
"Facebook promoted several dubious websites on its Crisis Response page."
Be smart: Trump's election showed the capacity for an unconventional politician to beat the system. But the dynamics post-shooting are the same — and we would argue getting worse, because heartless people can use social media to spread lies and fear with such ease and precision.
Go deeper