20 AGs call on Trump to defend DREAMers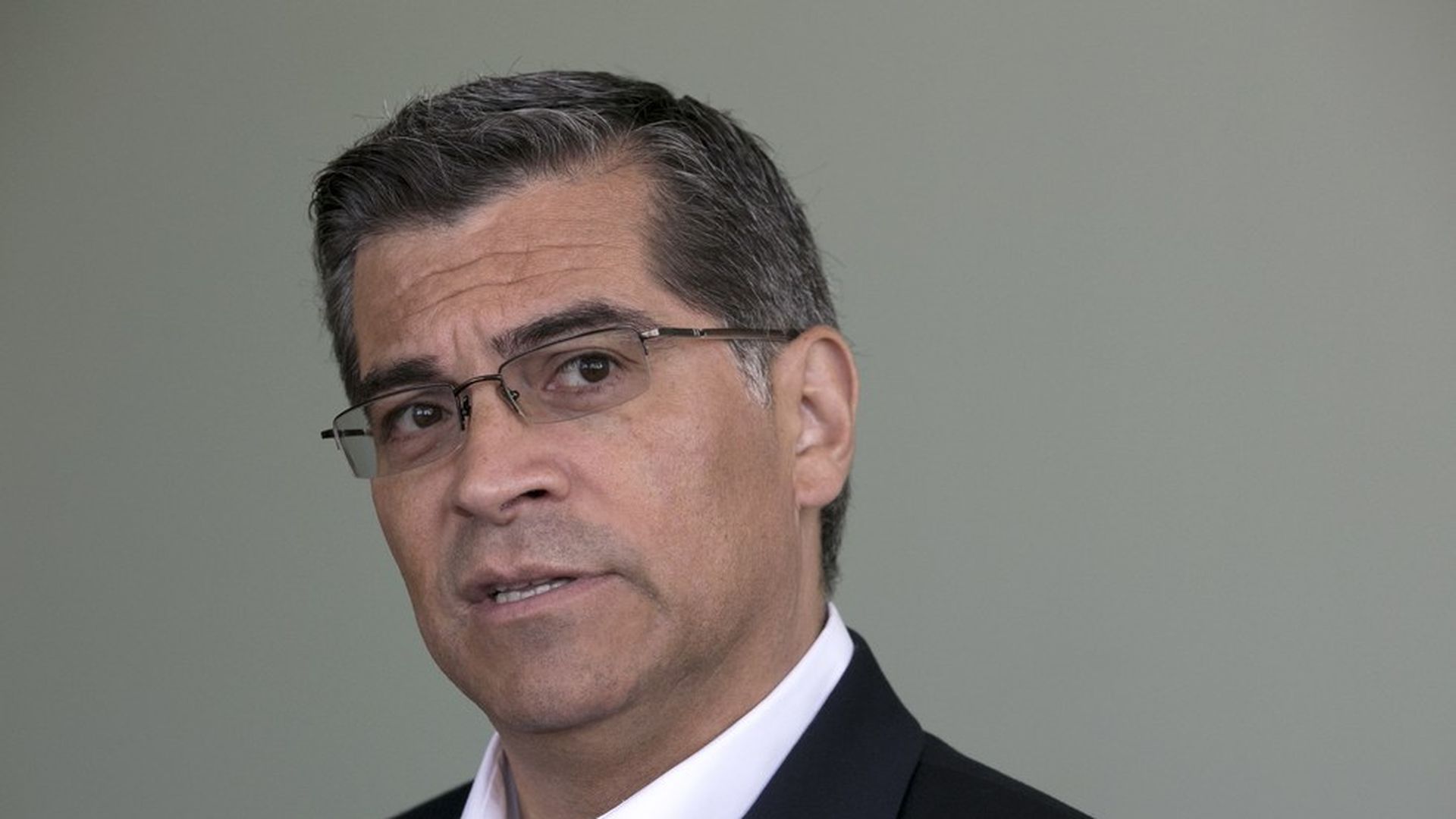 California Attorney General Xavier Becerra held a press conference today on behalf of 20 attorneys general who have signed a letter to President Trump urging him to maintain and defend the Deferred Action for Childhood Arrivals (DACA) program — a law protecting more than 750,000 undocumented young people, or "DREAMers." The attorneys general have said they will defend DACA if the president does not.
"Mr. President … you've said you want to see those DREAMers and those DACA recipients have a chance," Becerra said. "It makes no difference what the climate is in D.C., it's always a good thing to give a young person a chance."
Flashback: Trump has pledged to treat DACA recipients with "great heart" when looking at immigration reform. "To me, it's one of the most difficult subjects I have, because you have these incredible kids," he said.
Go deeper