11 elections to watch today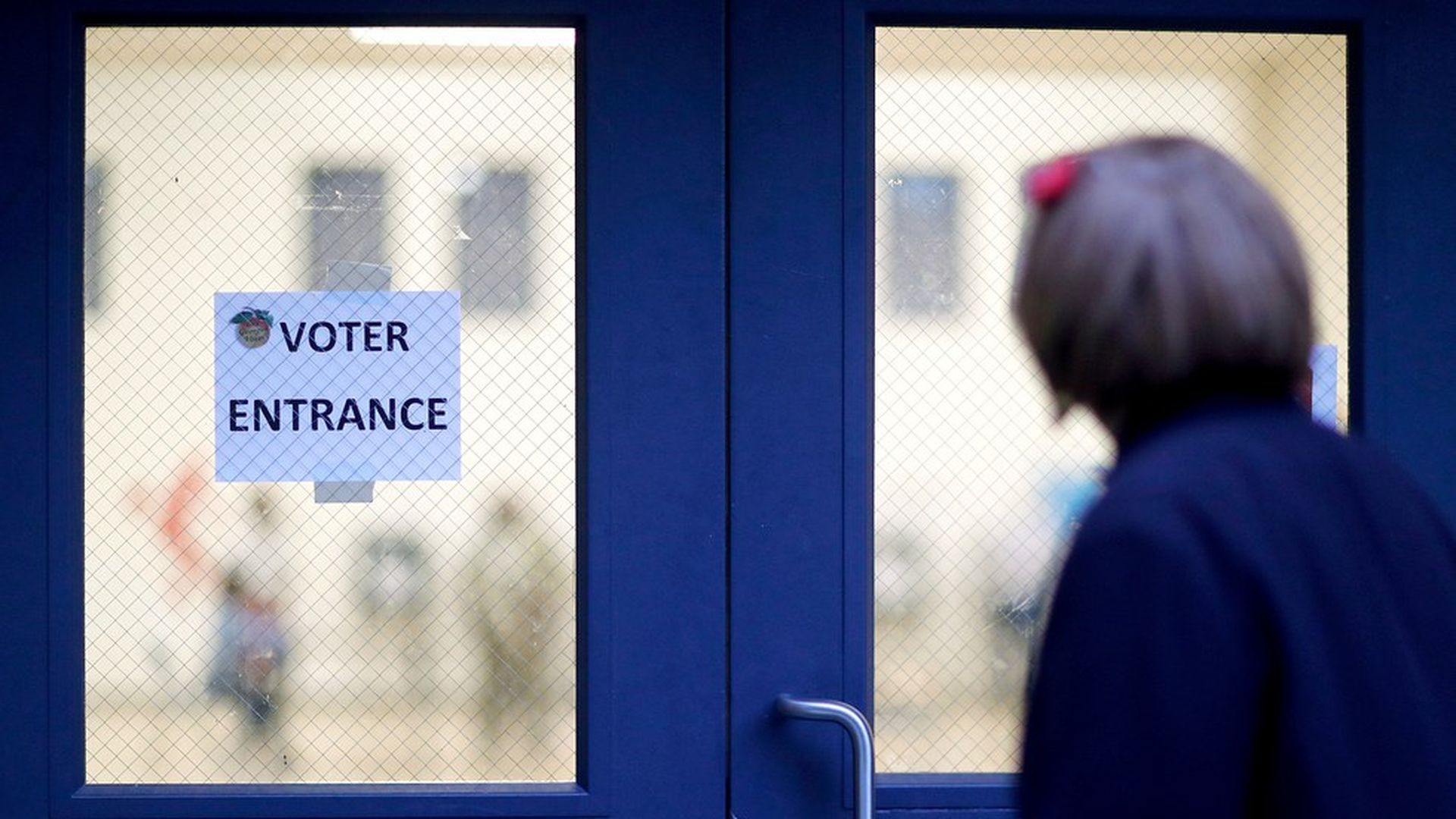 Today there are elections and ballot questions around the country that could be worth a watch. Here's what you need to know:
1. Virginia: Gubernatorial. Democrat Lieutenant Governor Ralph Northam and Republican Ed Gillespie have pulled in the big wigs from lawmakers to former Presidents to campaign for this bellwether election. Check out our coverage and results as they come in.
2. Virginia: Attorney General. Democrat Incumbent Mark Herring refused to back the state's ban against same sex marriage, elevating the issue to the Supreme Court and effectively legalizing same sex marriage nationwide, and he's also challenged Trump's travel ban. He's facing a challenge from GOPer John Adams in a near neck-and-neck race.
3. Virginia: Lieutenant Governor. Either way the seat will go to a minority — Republican state Senator Jill Holtzman Vogel, a woman, or Democrat Justin Fairfax, whose name was conspicuously left off a Democratic flyer in the state when a group didn't endorse him, raising questions about the Democratic party's ability to galvanize black voters to make it to the polls. This race, like the A.G. race in Virginia, is decided separately from the top of the ticket.
4. Virginia: State House of Delegates 13th District. If Democrat Danica Roem wins against GOP state Rep. Bob Marshall, a social conservative, she would be the first transgender woman to win election to a state legislature.
5. New Jersey: Gubernatorial. CNN has called the race for Democrat Phil Murphy, who is a former Goldman Sachs executive and U.S. Ambassador to Germany. He was polling consistently ahead of his opponent, the Republican lieutenant governor, Kim Guadagno. The winner will replace Gov. Chris Christie.
6. Utah: 3rd Congressional District. Republican Mayor of Provo, John Curtis, is duking it out with Democratic candidate Kathie Allen, a doctor, to fill Rep. Jason Chaffetz's seat. The district went to Trump by 18 points last year and Curtis, although he isn't all-in on Trump, is expected to win the special election, per Politico.
7. Washington: State Senate 45th District. Democrats could win control of the upper chamber of the state legislature in Washington if Democrat Manka Dhingra wins over GOP candidate Jinyoung Lee Englund. The RNC and DNC have both been engaged in the race, with a combined total from Dhingra and Englund's campaign hitting almost $3 million. Former Vice President Joe Biden endorsed Dhingra.
8. New York City: Mayor. Senator Bernie Sanders stumped alongside Democratic Mayor Bill de Blasio in the last days of the race. Per CNN, de Blasio is expected to beat out his challenger, Republican Nicole Malliotakis and two other candidates who are campaigning as third-party candidates. Two races in the state, in Nassau and Westchester County, are less certain. Read more via Politico.
9. Manchester, New Hampshire: Mayor. The state hosts the first presidential primary, so this small city's race is attracting national attention — potential names that have been floated for 2020 bis have waded into the territory for Democrat Joyce Craig, including Former Vice President Joe Biden, Los Angeles Mayor Eric Garcetti, Rep. John Delaney (Md.), former Missouri Secretaryof State Jason Kander, Rep. Tim Ryan (Ohio), former Maryland Gov. Martin O'Malley. Craig is facing off against incumbent GOP Mayor Ted Gatsas.
10. Atlanta: Mayor. The campaign has taken on a "racial tinge" as Politico writes. If City Councilwoman Mary Norwood, who is white, wins out in the runoff, she could face City Councilwoman Keisha Lance Bottoms, an African-American candidate.
11. St. Petersburg, Florida Mayor. The democratic incumbent Mayor Rick Kriseman is battling the former Mayor Rick Baker, the GOP candidate, to the mayoral role. Former Vice President Joe Biden has made calls on behalf of Kriseman, and Barack Obama and the DNC have both been involved as well. Both sides report the race is close, per Politico.
Three questions:
Maine: Medicaid expansion. It's the first in the country where voters will directly get to answer a question about expanding Medicaid under the Affordable Care Act.
Ohio: Drug prices. The ballot question would require state agencies to buy prescription drugs at prices below those paid by the VA, which usually gets the lowest ratings in the country.
New York is looking at whether the state should open its constitution up to amendments.
A few other races: Check out details on the race in Minneapolis and St. Paul, Minnesota, New Jerseys's State Senate in the 3rd District, and Boston's City Council District 1 via Politico.
Go deeper