10 missing from USS John S. McCain after ship collision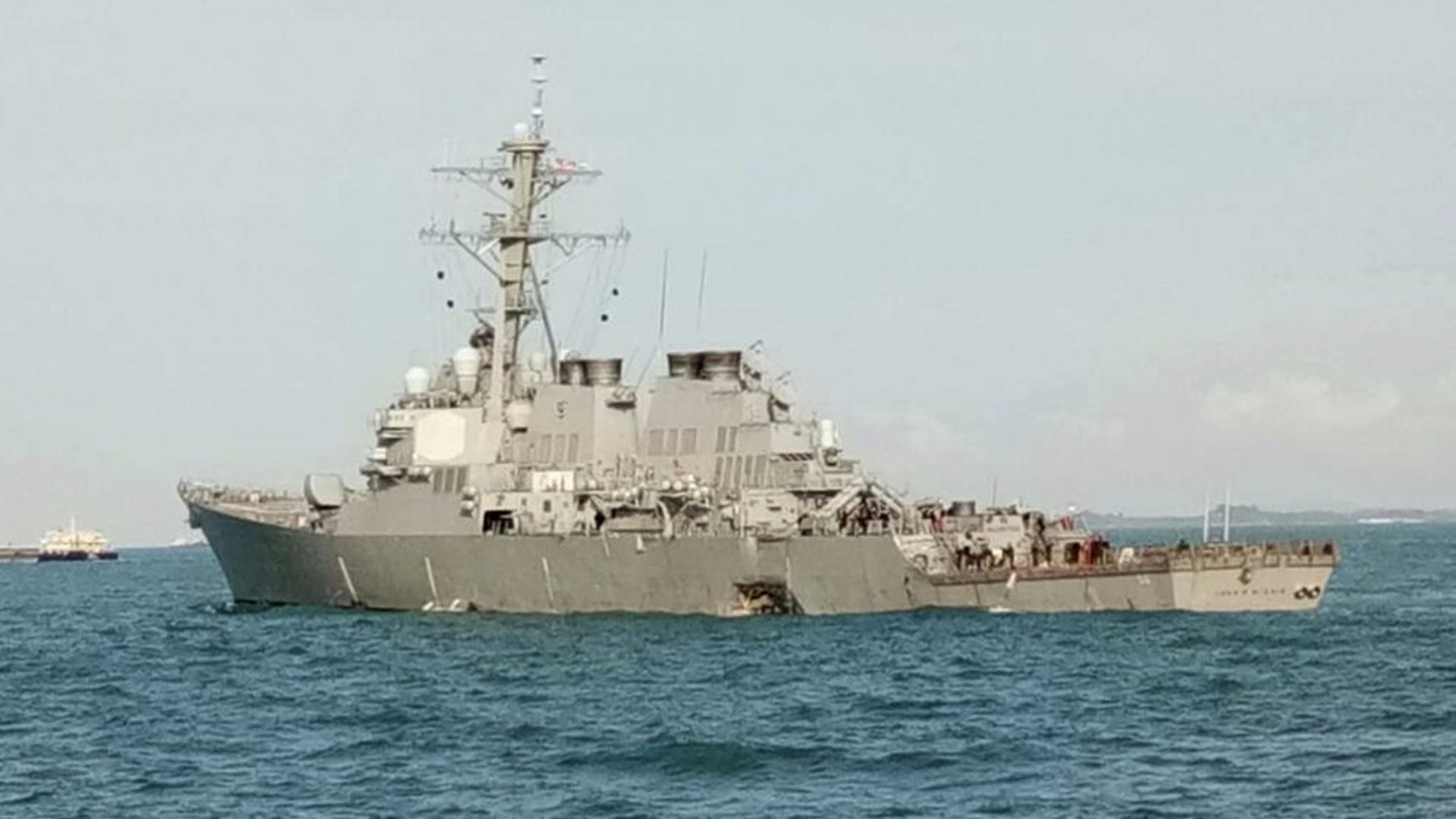 Per the Associated Press:
"The Navy says 10 sailors are missing and five were hurt in the collision [of the USS John S. McCain and the Liberian-flagged Alnic MC] in waters east of Singapore and the Strait of Malacca early Monday."
"Singapore sent tugboats and naval and coast guard vessels for the search and rescue effort... Osprey aircraft and Seahawk helicopters from the USS America were assisting in the search."
President Trump's response, per WH pool: "Thoughts & prayers are w/ our @USNavy sailors aboard the #USSJohnSMcCain..."
Why it matters: "The collision was the second involving a ship from the Navy's 7th Fleet in the Pacific in two months. Seven sailors died in June when the USS Fitzgerald and a container ship collided in waters off Japan."
Go deeper