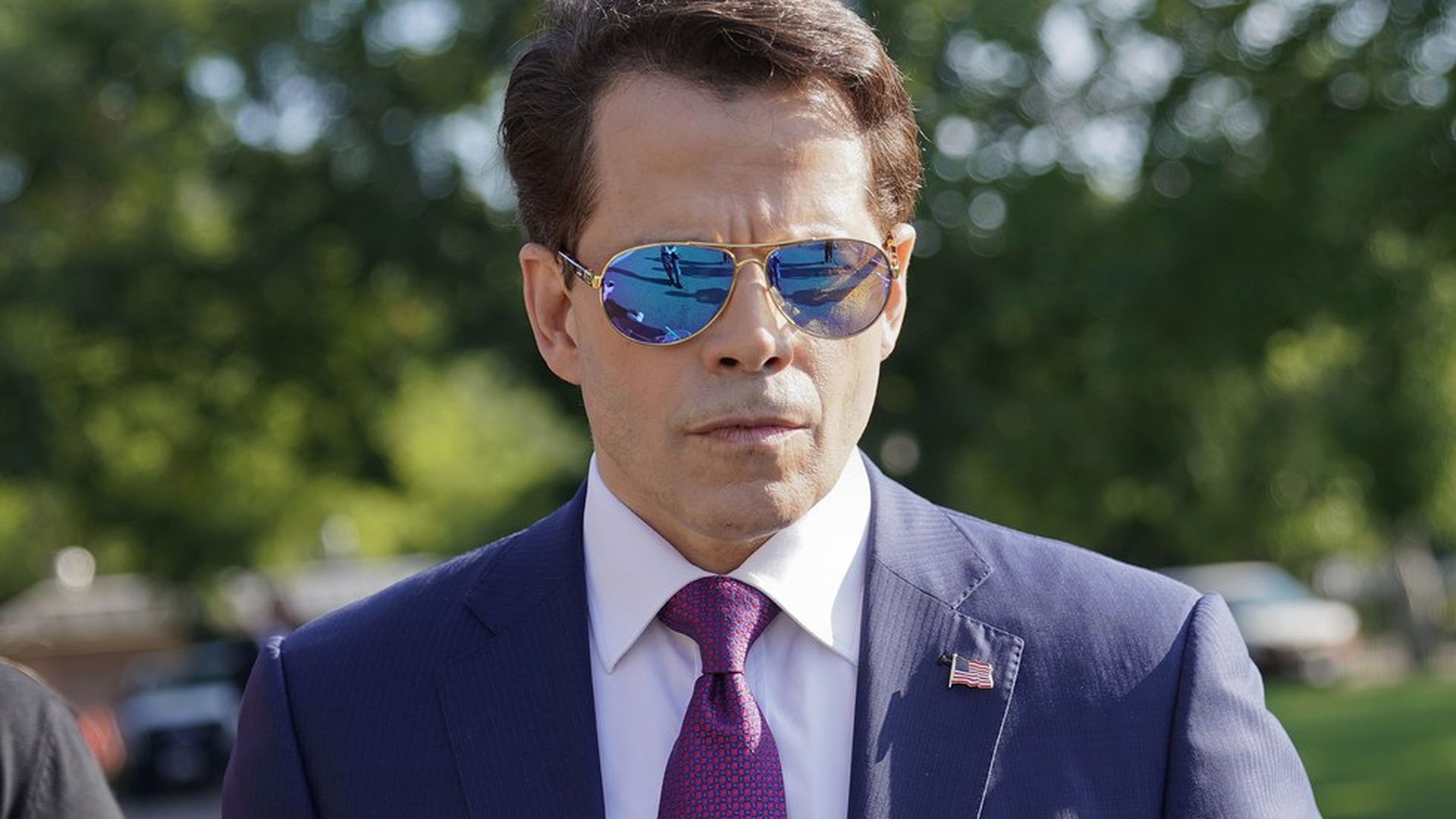 After 10 days in office, Anthony Scaramucci has been removed as White House Communications Director. Scaramucci's brief tenure included a shocking interview with the New Yorker, a round of West Wing ousters and some turmoil in his personal life. Here are the big moments:
July 21: Mooch in
Over the objections of Reince Priebus and Steve Bannon, President Trump taps Scaramucci to become Communications Director. Sean Spicer resigns from his role as Press Secretary, reportedly calling Scaramucci's appointment "a major mistake." That afternoon, Scaramucci faces reporters for his first official press conference and says, "If we have a little bit of friction inside the White House... it's OK, we can deal with that, I'm a business person, I'm used to that."
On Priebus: "I don't have any friction with Reince... we are a little bit like brothers... we rough each other up once in a while... I have no problem reporting to him."
On Bannon: "I have a huge, enormous amount of respect for him... He's got a strong personality. I have a strong personality...I want to keep my ego low and work with Steve Bannon as much as I can."
July 23: The Sunday shows
Scaramucci makes the rounds on network television, promising "dramatic action" to stop White House leaks. "[Leakers are] going to get fired. I'm just going to make it very, very clear, okay?" he says to CBS' John Dickerson.
July 24: His son is born
Scaramucci's wife, Deidre Ball, gave birth to a boy on Monday in New York according to the New York Times. Scaramucci was traveling with Trump at the time.
July 26: The first firing
Michael Short, senior assistant White House press secretary, learns he is out from a Politico report. Short texts Axios' Jonathan Swan of Scaramucci: "He's being supportive of me. Feels bad about the situation but the seed had been planted months prior."
July 27: The CNN, New Yorker interviews
In a CNN interview, Scaramucci clarifies Monday's comments about how he and Priebus "are a little bit like brothers," saying he meant they were "rough on each other."
"Some brothers are like Cain and Abel. Other brothers can fight with each other and get along. I don't know if this is repairable or not."
The New Yorker prints an interview Scaramucci did with reporter Ryan Lizza on Wednesday night, in which he made vulgar comments about his colleagues.
On Priebus: "Reince Priebus — if you want to leak something — he'll be asked to resign very shortly… Reince is a fucking paranoid schizophrenic, a paranoiac."
On Bannon: "I'm not Steve Bannon, I'm not trying to suck my own cock. I'm not trying to build my own brand off the fucking strength of the President. I'm here to serve the country."
July 28: Priebus out, Kelly in
Donald Trump tweeted Friday afternoon that he had named Secretary of Homeland Security, General John Kelly, the new chief of staff. He thanked Reince Priebus "for his service and dedication to his country." Axios' Jonathan Swan reports that Scaramucci was brought in as a "Reince-guided missile."
The same day...
The New York Post reports that Ball has filed for divorce. Scaramucci tweets "family does not need to be drawn into this."
July 31: Mooch out
Ten days after his first press conference, Scaramucci is removed from his position as WH communications director. Axios'
Jonathan Swan reports
that new White House Chief of Staff John Kelly told Scaramucci of his removal almost immediately after being sworn in.
Go deeper