Putin claims to care about the "lack of respect" toward Trump voters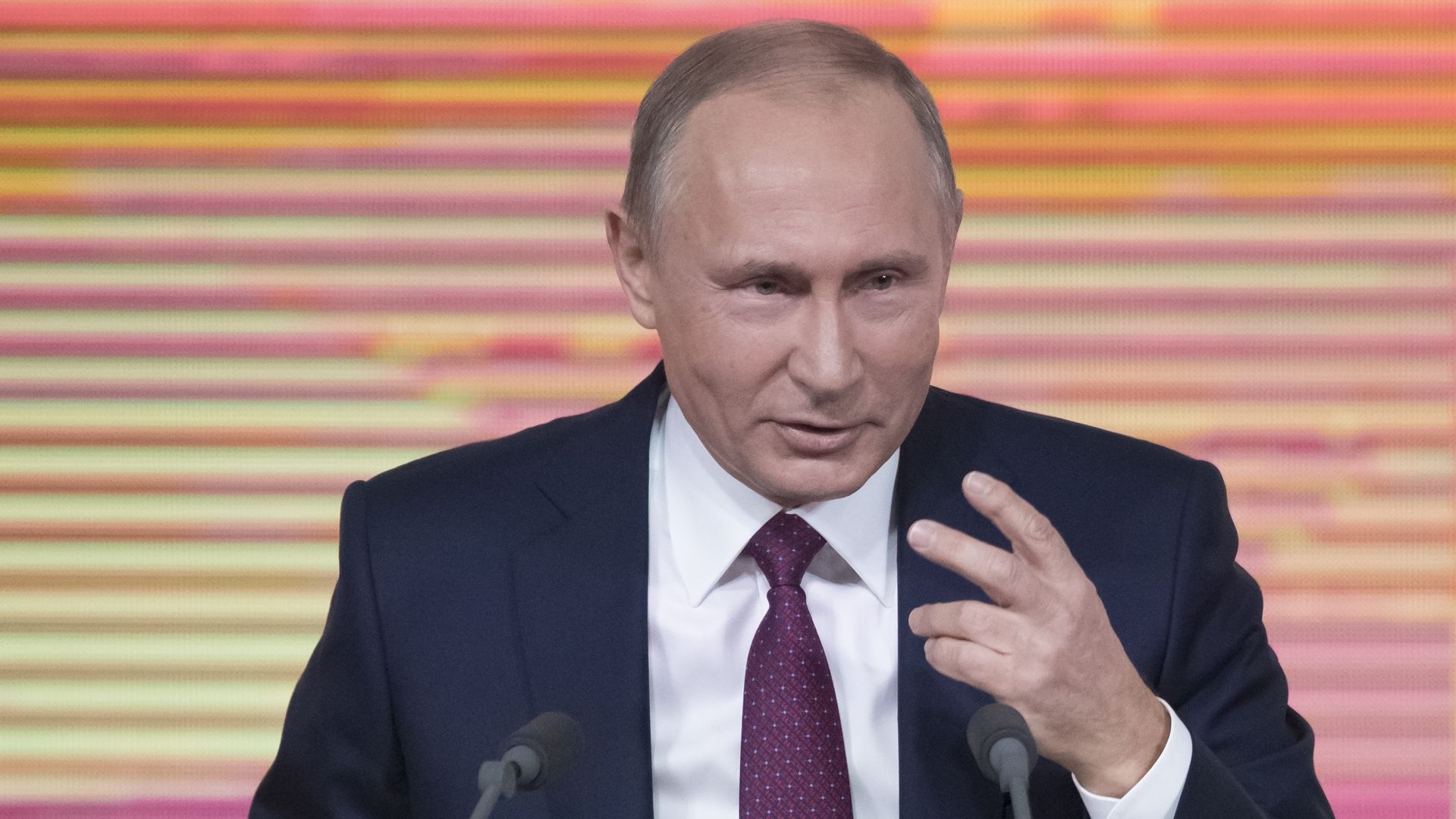 Russian President Vladimir Putin said accusations of President Trump's collusion with the Russians have "inflicted damage to the domestic political situation" and shows a "lack of respect for voters" who went for Trump in 2016, the AP reports. Putin is speaking at his annual news conference in Moscow.
Why it matters: The U.S. intelligence community determined just months after the election that Russia meddled in the U.S. presidential election last year. Trump has conflicting beliefs — he has said he is with the intelligence community on the matter, but he has also said he believes Putin when Putin says Russia has not meddled.
What else Putin said:
"This is all made up by people who oppose Trump in order to make his work look illegitimate," per the NYT.
Putin cast doubt on suspicions that Trump's associates' meetings with Russians indicate wrongdoing: "What here is out of bounds and why should this all take an atmosphere of spy-mania?" per The Telegraph.
Putin suggets U.S. meddled in Olympic Committee ban on Russia: Putin said the main whistleblower on Russian Olympic doping in 2014, Grigory Rodchenkov, is "under the control" of the FBI and "American special services," indicating he may believe the whistleblower has been manipulated, per the AP. He pointed to "substances" the U.S. may be giving him "so that he says what's required. The Olympic Committee has just banned Russia from participating in the Winter Games over doping issues.
Go deeper