NHL star's wife says Trump was "aggressive" with her in an elevator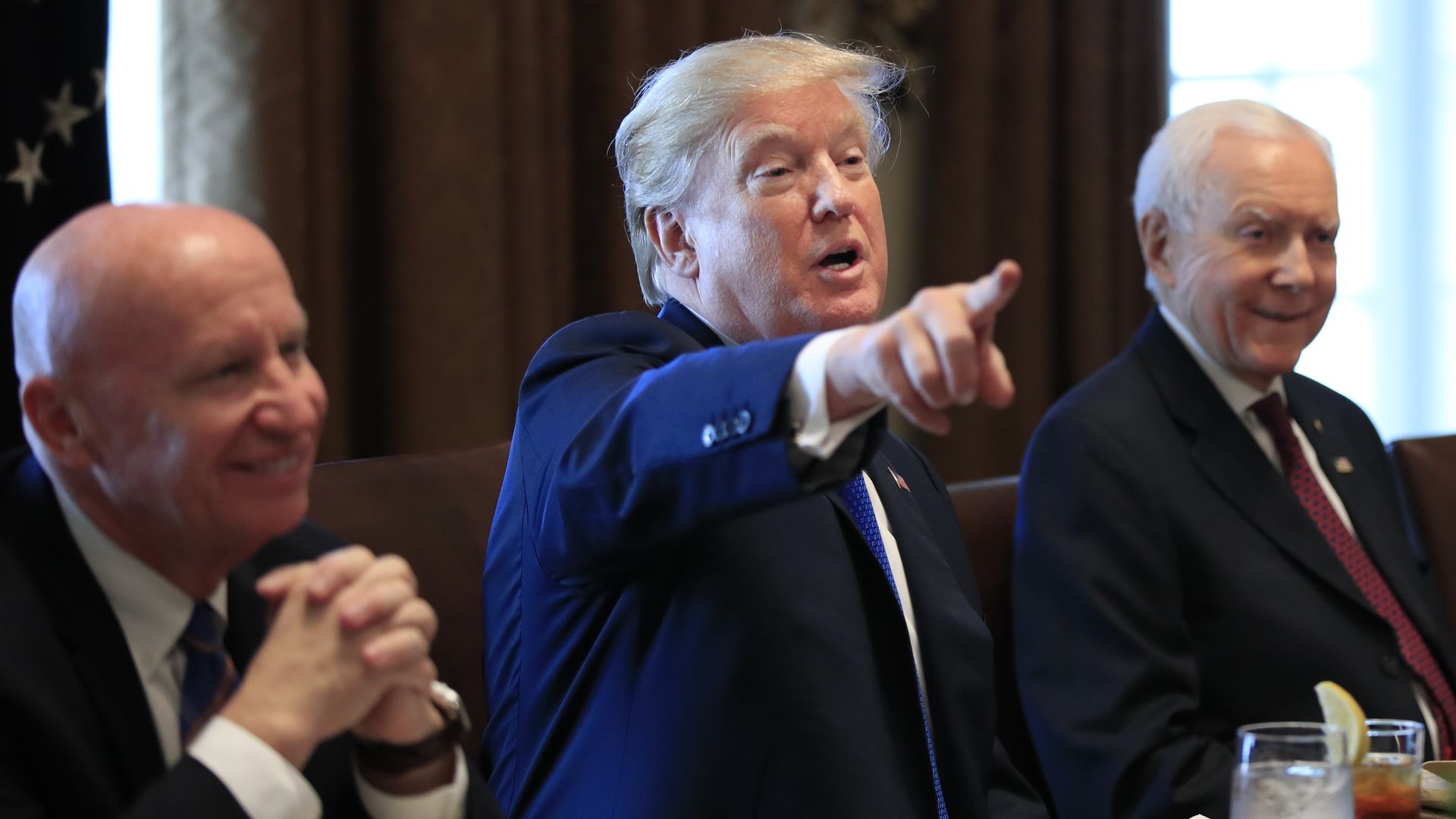 Stacia Robitaille, wife of Hockey Hall of Famer Luc Robitaille, tweeted on Monday that President Trump once told her she was "coming home with him" at Madison Square Gardens."
I was once on a elevator alone with @realDonaldTrump (& a man w/him) at Madison Square Gardens. He was aggressive & told me I was coming home with him. I laughed, stating I was married to a Ranger. He guaranteed me my husband didn't make as much money as him. #ThisIsOurPresident— Stacia Robitaille 🦋 (@StaciaRR) December 12, 2017
Why it matters: After allegations against the president re-surfaced this week, the Democratic Women's Working Group urged the House Oversight Committee to investigate them. On Wednesday, Robitaille tweeted again that the original tweet "was not for money or attention, but in hopes that others would not be intimidated by these horrific bullies we face today."
Go deeper