FCC votes to remove net neutrality rules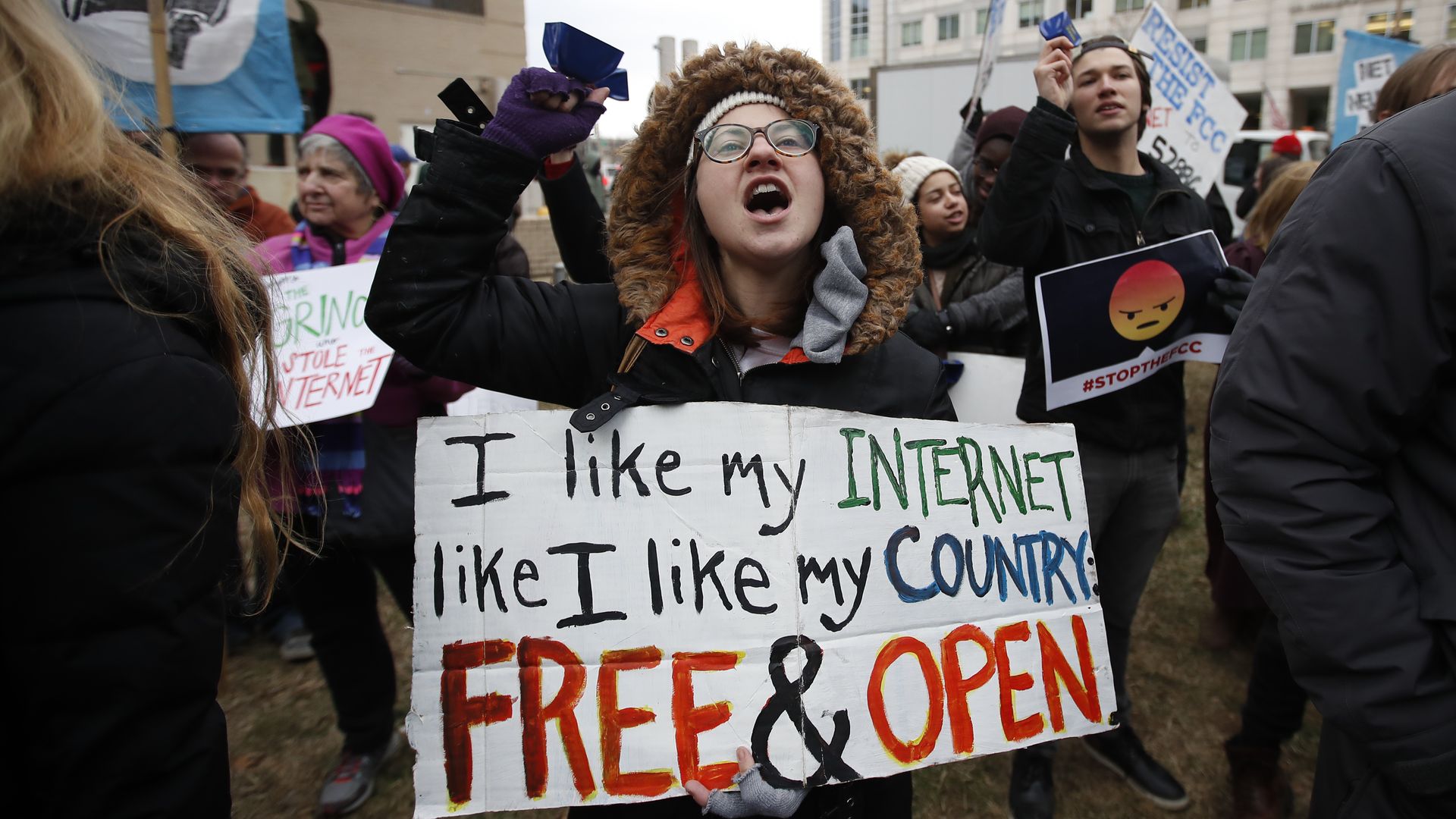 The FCC voted Thursday along party lines to remove net neutrality rules that prohibited internet providers from giving preferential treatment to some web content — or blocking it entirely.
Why it matters: The repeal empowers internet providers like Comcast or AT&T to charge web services like Netflix or Facebook extra fees if they want to see their content delivered faster. They also have more leeway to favor content their subsidiaries produce, or to charge customers more to access certain websites.
The details:
The FCC voted to remove the three "bright line" rules: no blocking, no slowing down content, and no offering websites to deliver their content faster to customers if they pay for the privilege.
Internet providers will have to disclose their practices to customers and be subject to regulatory oversight from the Federal Trade Commission, which critics allege is too weak an agency for the job. The Department of Justice would also continue to be free to bring an antitrust case against providers.
The debate over FCC Chairman Ajit Pai's repeal plan has been deeply contentious. On Thursday morning, Maine Republican Sen. Susan Collins became the most prominant Republican lawmaker to call for the vote to be cancelled. Democratic comissioners have alleged the public input process was corrupted by fraudulent comments. And protesters convened outside of the FCC's building ahead of the vote.
What's next?: The rollback will likely be challenged in court. And some in Congress are pushing hard for a legislative fix to settle the issue once and for all or a bill to outright strip the repeal from the books.
Go deeper: What the internet landscape could look like now that the rules have been repealed.
Go deeper