Winners & losers from the Alabama special election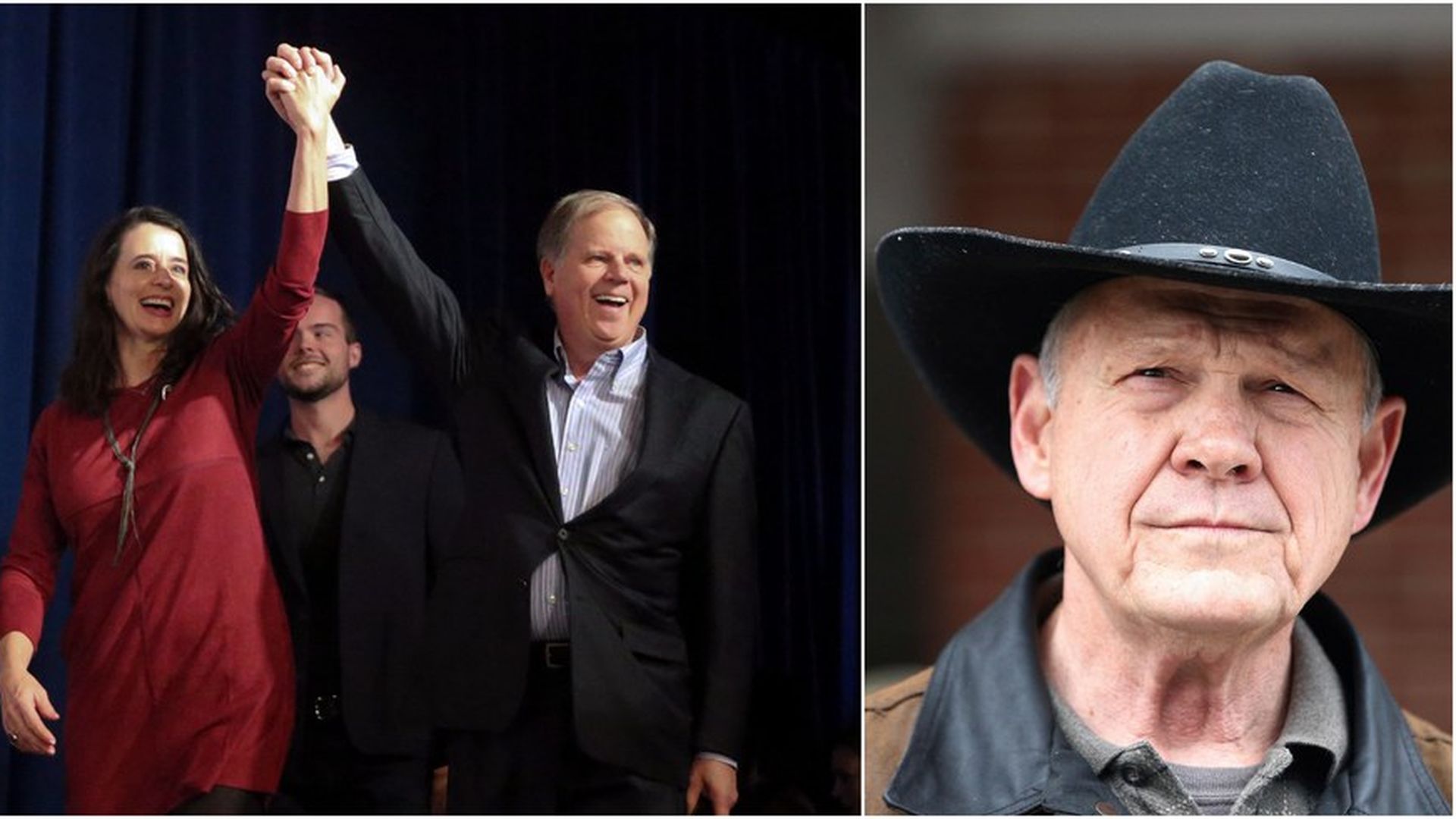 A Democrat will serve as an Alabama Senator for the first time in two decades after Republican Roy Moore's campaign collapsed following allegations of child sexual abuse.
Why it matters: This is a big, unexpected win for Democrats, and follows another key victory in the Virginia governor's race. It's bad news for the Steve Bannon brand of conservatism and President Trump, who went all in for Moore in the closing weeks.
Winners:
Doug Jones, who had never run for public office before, and won as a Democrat in a red state.
Democrats now have another important notch on their belt, and will close the gap in the Senate to 51-49.
#MeToo: Many voters believed Moore's accusers, and the accusations brought down his campaign.
Mainstream Republicans: Moore's baggage would have presented plenty of problems for the GOP down the road, even if they are losing a vote in the Senate.
Losers:
Roy Moore: He lost to a Democrat in a statewide Alabama race.
Steve Bannon: He was the one promoting Moore from the beginning, over fierce objections within his own party.
The Republican Party: The RNC and the president backed an accused sexual predator, and lost. They're also now down a Senate seat.
President Trump: He decided to throw his full-throated support behind Moore, and in doing so made his second incorrect bet on the Alabama race. Not to mention, he was the one who appointed Jeff Sessions as Attorney General — considering it a safe seat.
Go deeper