This robot went to college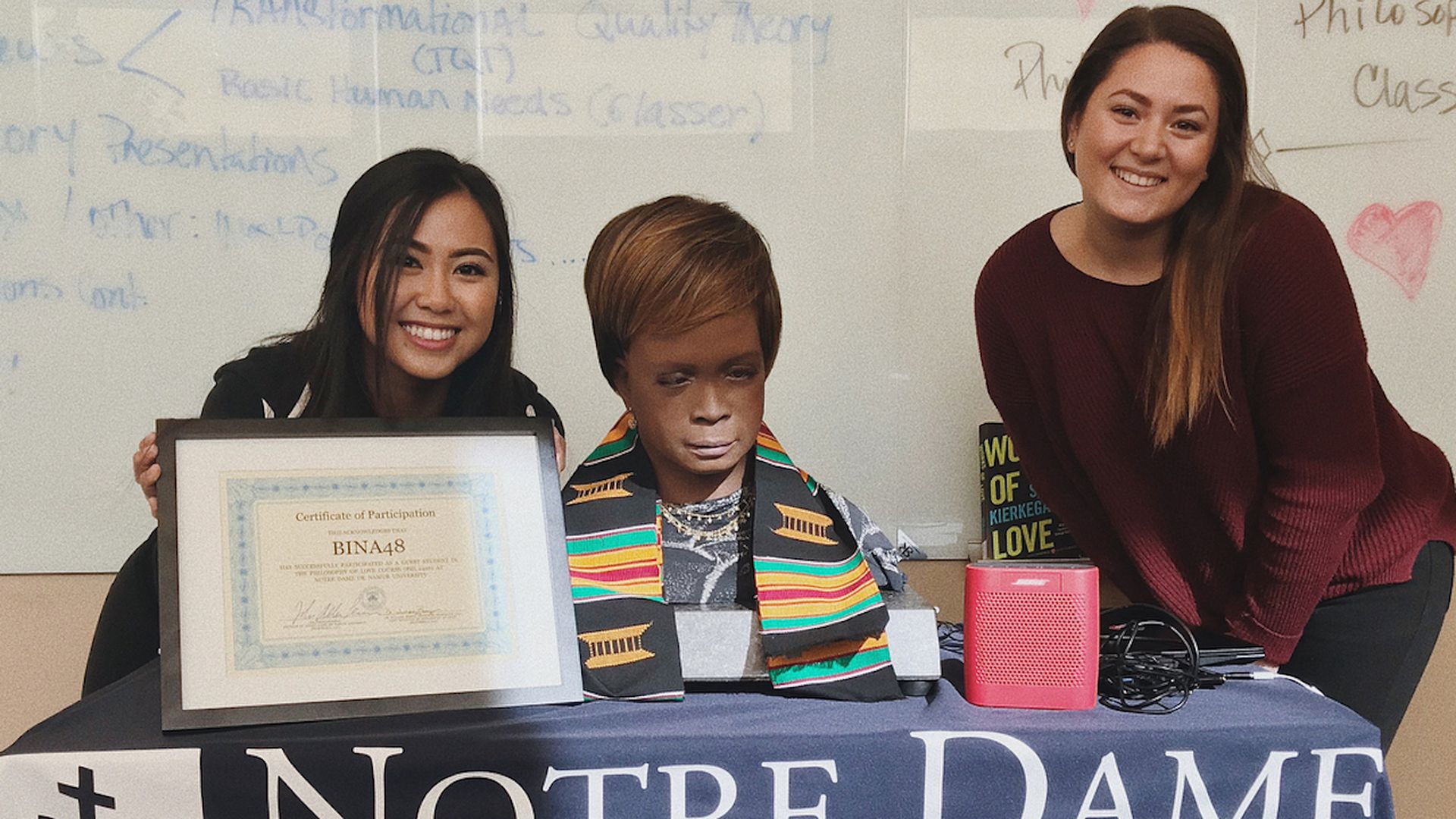 Bina48 appears to be the world's first robot college student. Along with 31 classmates, she took a 16-week course this fall in the philosophy of love, taught at Notre Dame de Namur University, in Belmont, CA, graduating with a grade of "superior quality." ​
Quick take: William Barry, who taught the class and worked with Bina48's artificial intelligence developers to make her ready for college rigor, says the aim was to improve the robot's ability to "communicate and build rapport with human classmates." Some students might start with apprehensions about AI, but Barry wanted Bina48 to dispel them. "We wanted to start the conversation with students not from a place of experiential fear, but as a place of opportunity," he said. "We're teaching an artificial intelligence about how we want it to help us in the flourishing of humanity."
How it works: Bina48 was designed to "learn" by capturing a mosaic of general knowledge that any college student would have — what Barry calls "mind files" — in addition to specific information about the course. Along the way last semester, Bina48 was able to modify her store of knowledge in line with what she was learning, Barry said.
The course went something like this:
Bina48 could listen in classes held by Skype, and reply with a voice.
When a subject arose, she would peruse her mind file and figure out where the class conversation was going. "It's not like she's reading from a script and then repeats it back," Barry said.
Among her classwork, Bina48 participated in a debate with students at the U.S. Military Academy at West Point. The subject: the use of nonlethal weapons in warfare.
What's next: Bina48 is signed up for an "ethics of emerging technologies" course next semester.
Go deeper