Muslim leaders see Trump's Israel move as withdrawal from peace talks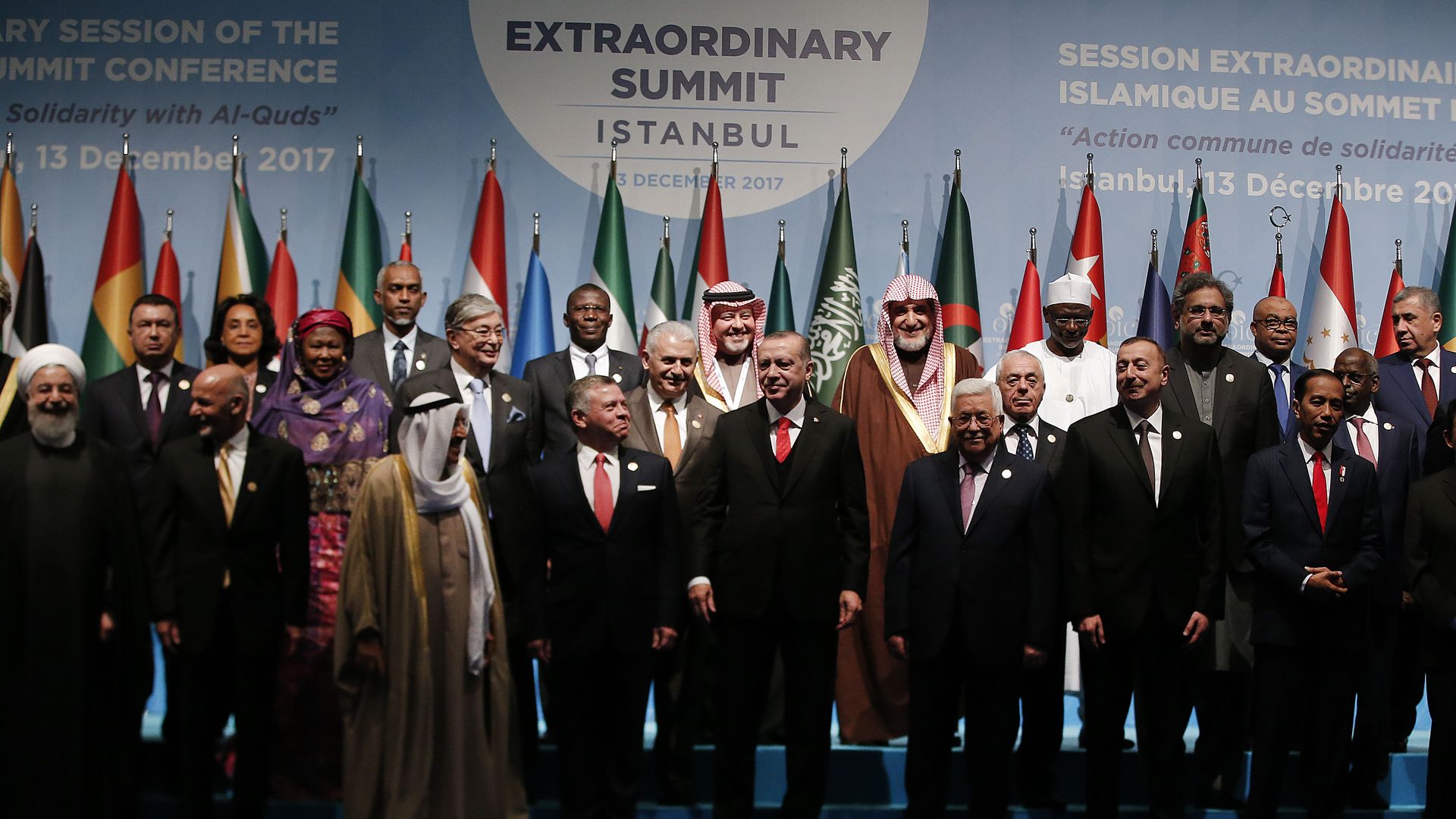 Turkish President Tayyip Erdogan said at a meeting of Muslim countries in Istanbul on Wednesday that it's "out of the question for a biased United States to be a mediator between Israel and Palestine," according to Reuters.
Why it matters: In a statement on the Turkish Foreign Ministry website, Reuters reports, the leaders labeled Trump's decision "as an announcement of the U.S. Administration's withdrawal from its role as sponsor of peace." Palestinian Authority President Mahmoud Abbas called it "the greatest crime," per Reuters, and that the U.S. could not longer be trusted to play a part in negotiations due to suspected bias in Israel's favor.
Background: More than 50 Muslim countries sent leaders to the meeting in Turkey; an "Istanbul Declaration" given to journalists said that the leaders urged countries to recognize East Jerusalem as the capital of the Palestinian territories, Reuters reports.
Israel's Channel 10 News reporter, and an Axios contributor, Barak Ravid tweeted a White House reponse on Wednesday to Abbas' remarks: "The United States continues to take no position on any final status and the United States would support a two-state solution if agreed to by both sides... We will continue to work on our plan for peace."
Go deeper