ZANU-PF tries to blame Mugabe's wife for his misgovernance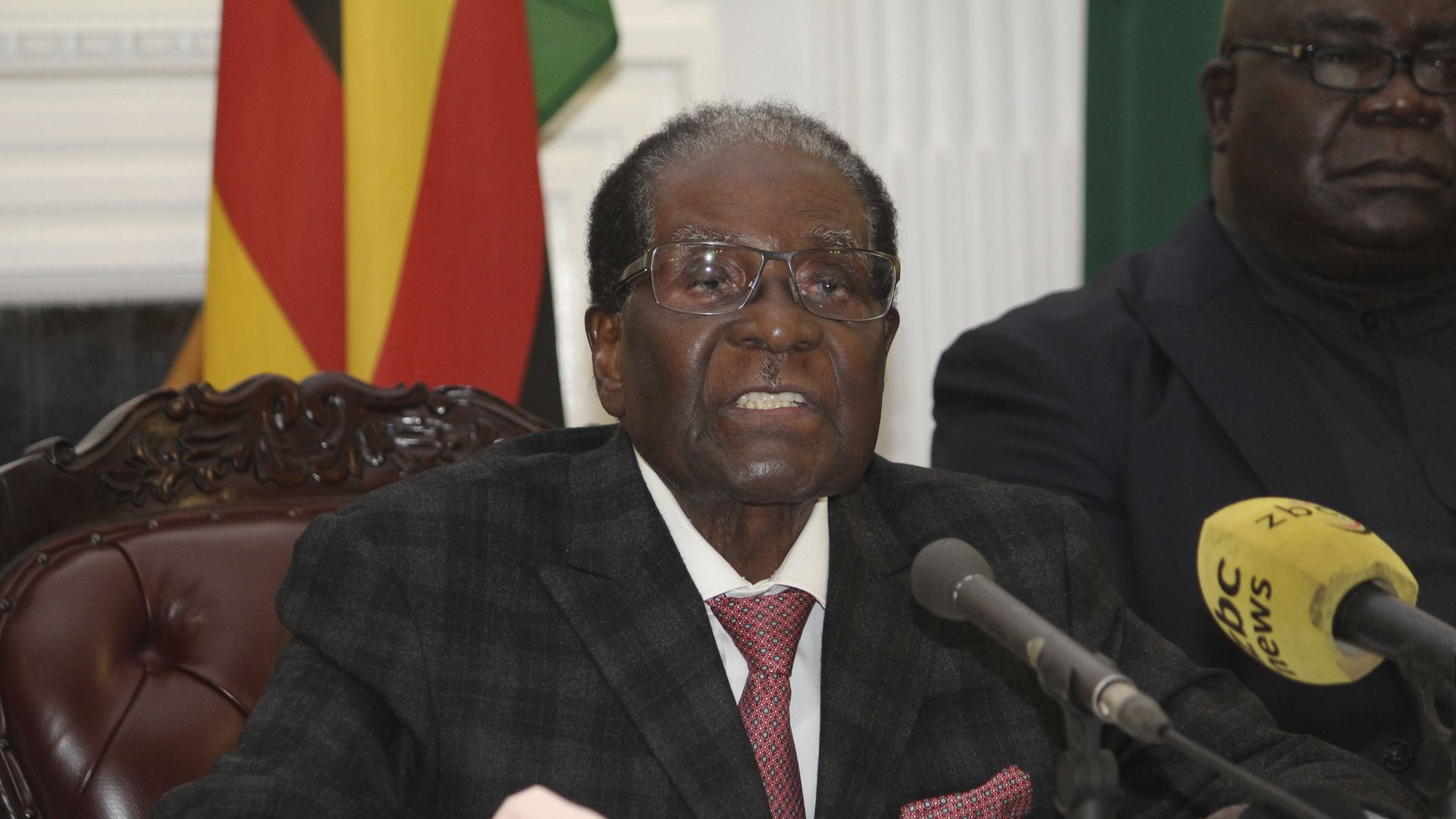 Since Robert Mugabe is a liberation icon, popular across Africa, his still-ruling ZANU-PF regime is trying to shift the blame for Zimbabwe's ills from the recently deposed president to his wife, Grace. Former vice president Emmerson Mnangagwa has represented his coup as an "intervention" against the "criminals" that surrounded Mugabe, and the impeachment charges against Mugabe included his failure to keep Grace and her associates under control, but no accusations of criminal behavior by him.
This political spin furthers a familiar contrast between the "wicked Grace" and the "Amai" (mother) narrative of Sally, Mugabe's first wife, who was as popular as Grace is unpopular. According to ZANU-PF orthodoxy, Mugabe went off the rails only after Sally's death, so his loss of power can be attributed to Grace.
Ultimately, neither wife played much of a role in Mugabe's misgovernance of Zimbabwe, which began before Sally's death. He was able to use Grace as a pawn because she posed less of a succession threat that any of the alternative candidates.
The bottom line: Mugabe's tyranny was purely the product of his own ruthlessness and lust for control, and his removal from office the result of miscalculation and overreach.
Go deeper