Google is opening an AI center in China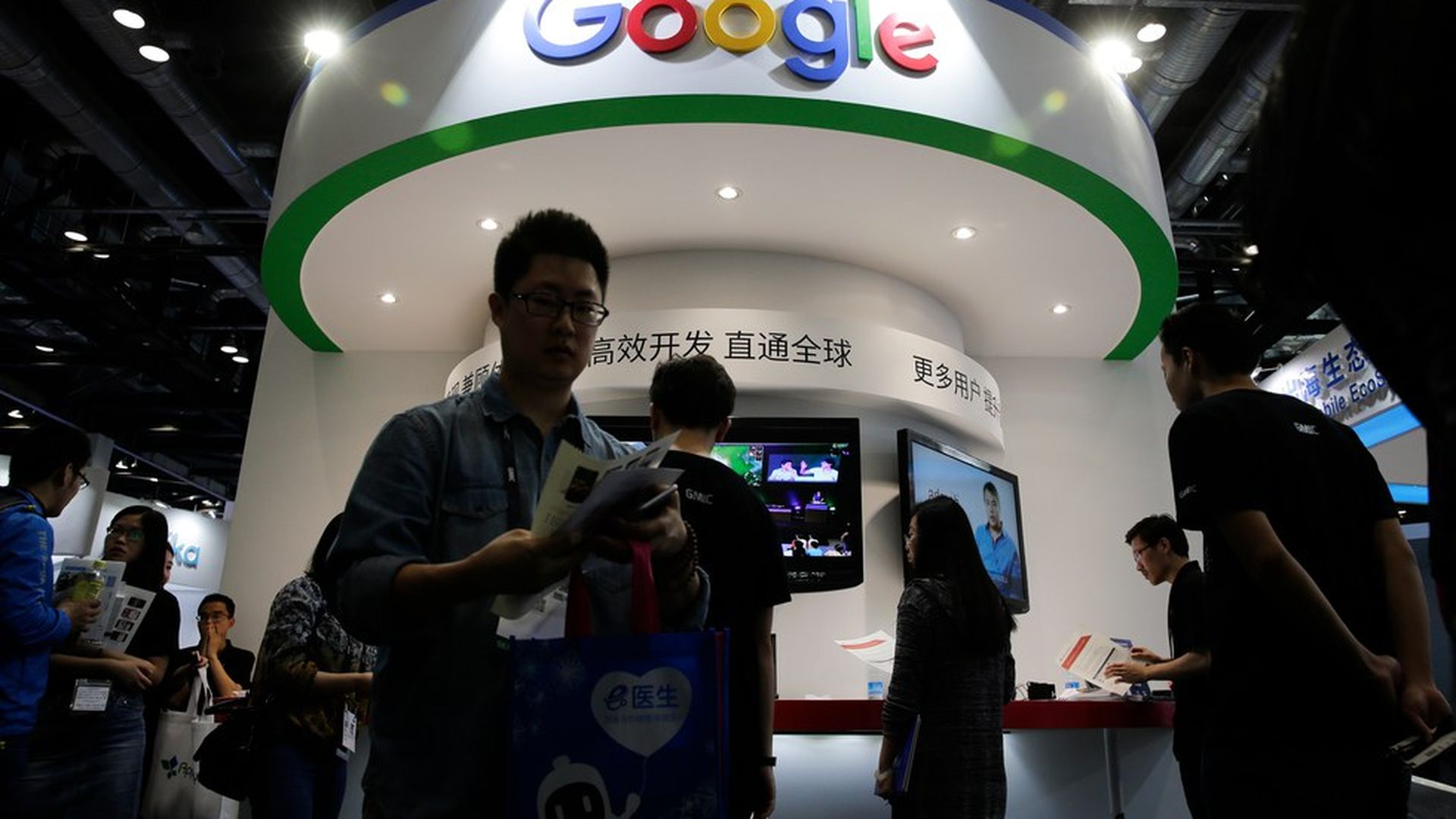 Google is setting up an artificial intelligence research facility in China, the company said on Wednesday.
​Why it matters:​ China is looking to become a bigger player in artificial intelligence. And Google — along with other Silicon Valley companies — is looking to gain a foothold in China, where it has had limited operations since 2010. "I believe AI and its benefits have no borders," said Fei-Fei Li, an AI expert who will be one of the leaders of the new center, in a company blog post.
Go deeper