Freedom Caucus chair says "most" oppose ACA subsidies, reinsurance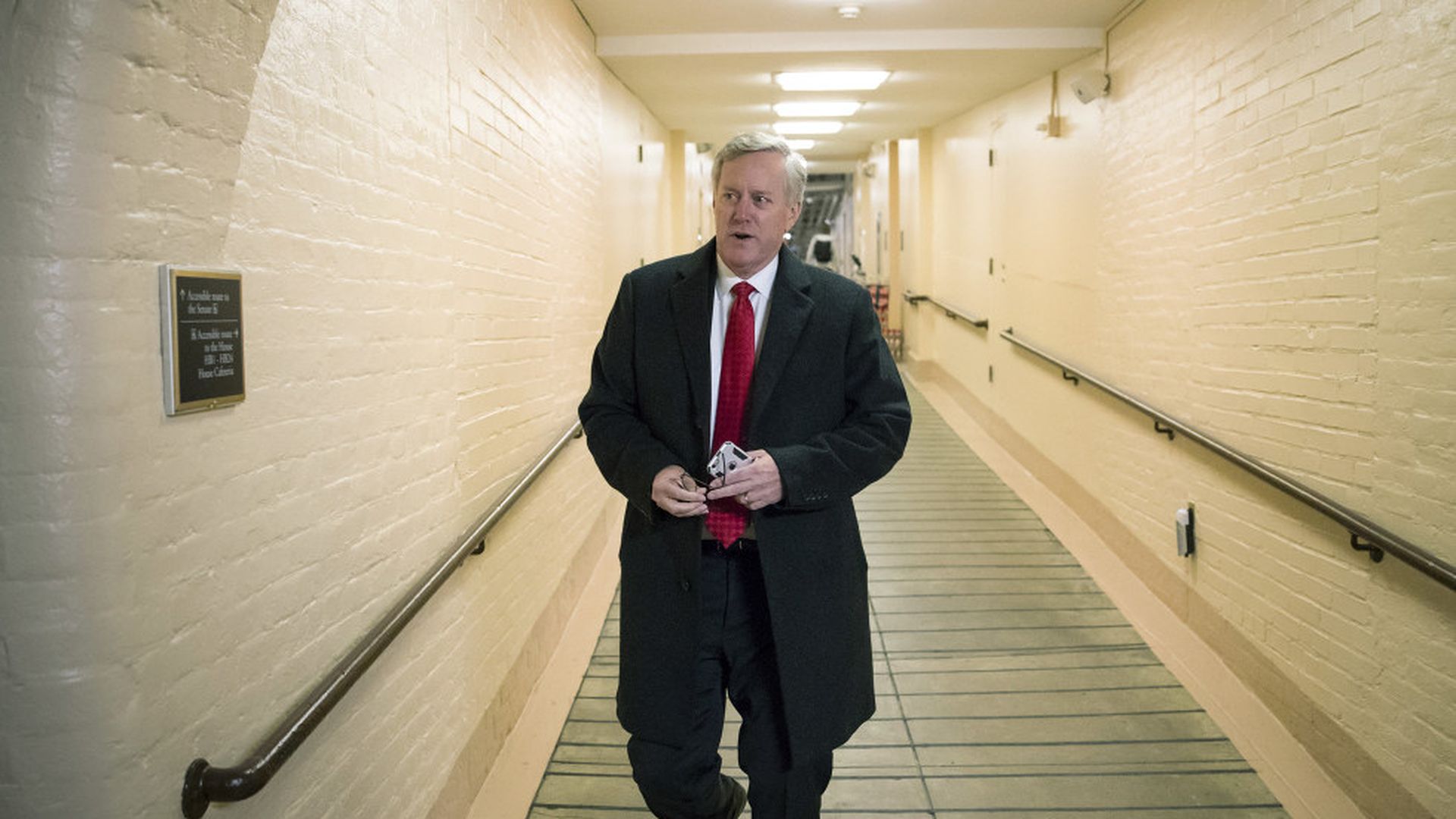 House Freedom Caucus Chairman Mark Meadows said Wednesday that "most" of the Freedom Caucus would vote against a spending bill that funds the Affordable Care Act's cost-sharing subsidies or includes a new reinsurance program — although he expects both to be in the government funding bill next week.
"I expect them to be in the bill but I am not supporting them...Most in the Freedom Caucus would vote against CSR's," Meadows told me, adding that the caucus has taken no official position.
Why this matters: Passing CSR funding and reinsurance into law is key to getting Sen. Susan Collin's vote on tax reform. But without the support of the Freedom Caucus — or other conservatives — including those provisions would force House leadership to rely on Democratic votes to avert a government shutdown.
Go deeper