Jamie Dimon says the GOP tax bill will create jobs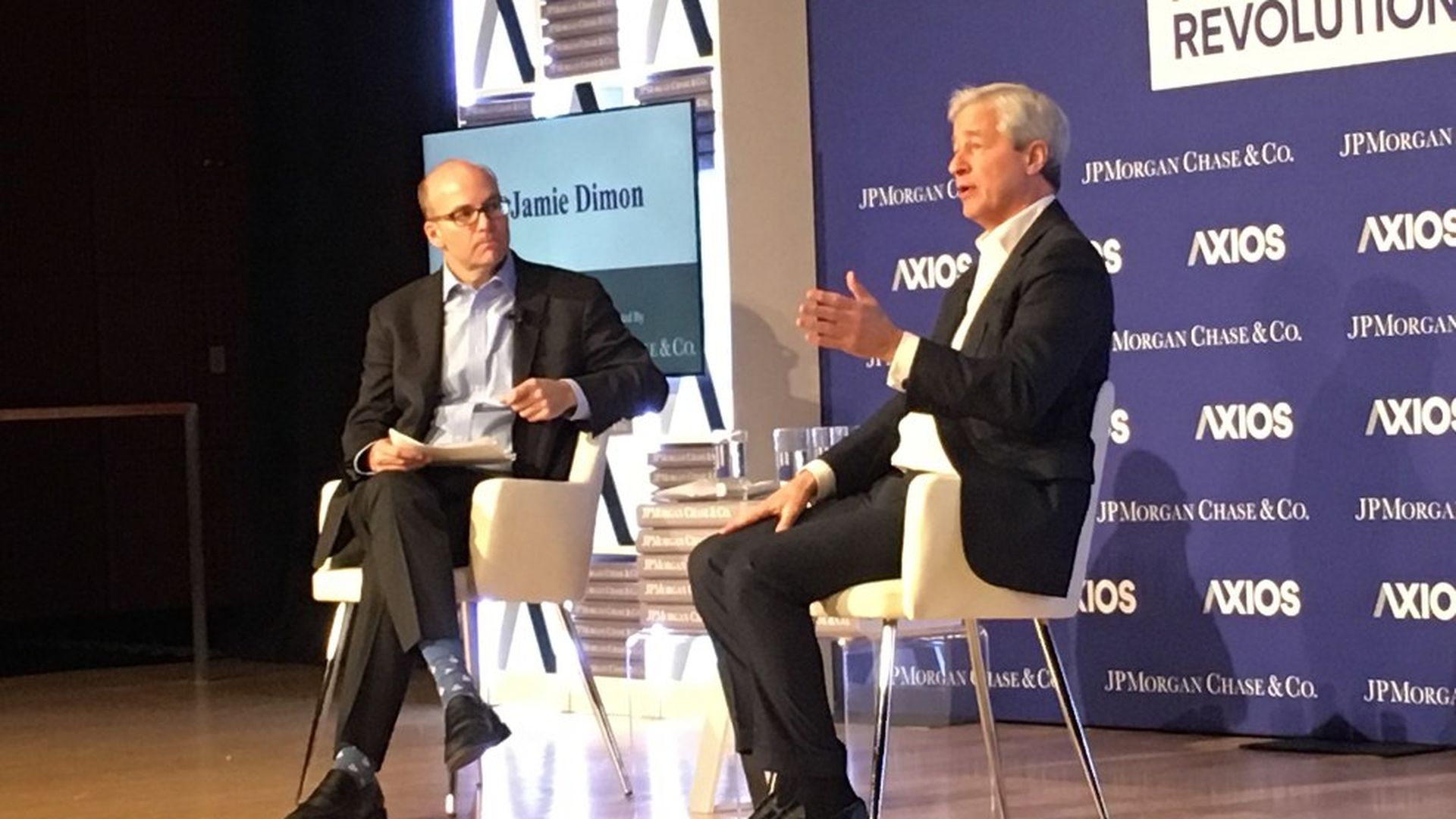 The Republican tax plan that will cut U.S. coporate taxes will create jobs because "ultimately you're going to have a lot more capital retained and invested here," JPMorgan Chase CEO Jamie Dimon said at an Axios event Wednesday at the University of Michigan. Dimon said current tax rate is "a mistake" because other nations have reduced taxes while the U.S. hasn't.
Why it matters: Republicans are nearing a final agreement on tax legislation to cut corporate rates from 35% to 21%. Some economists have warned the increased corporate profits wouldn't be used to create jobs but that companies would use the money to reward investors
Go deeper: Details on the final tax bill.
Go deeper