Report: Trump furious Haley said his accusers "should be heard"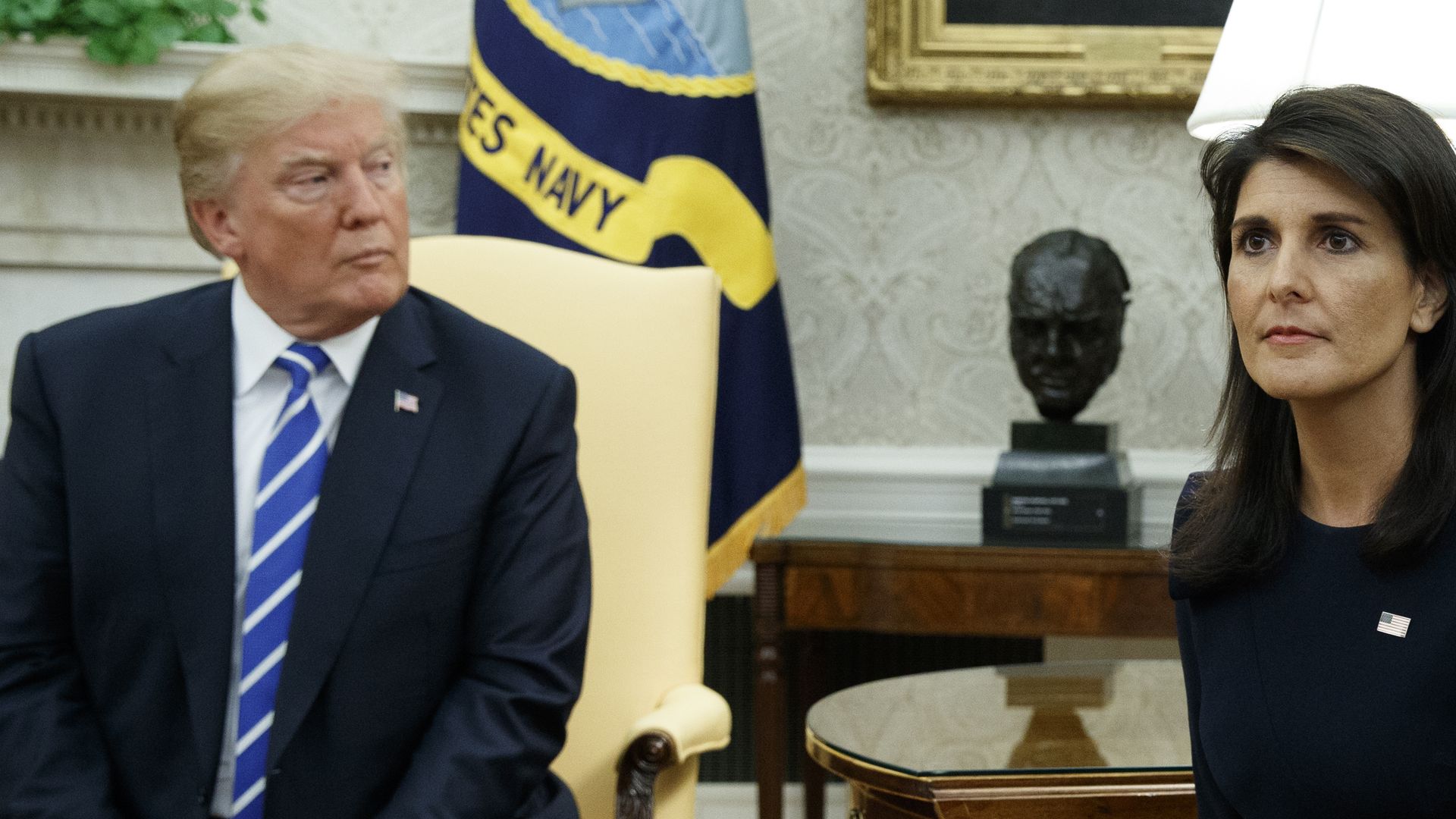 President Trump was "infuriated" by U.N. Ambassador Nikki Haley's remark Sunday that the women accusing him of sexual assault and harassment "should be heard," the AP reports.
Per the report, Trump has "grown increasingly angry in recent days that the accusations against him have resurfaced, telling associates that the charges are false and drawing parallels to the accusations facing Republican Alabama Senate candidate Roy Moore." White House advisers were "stunned" by Haley's statement, made on CBS' "Face the Nation," according to the AP.
Go deeper