45% of Republicans want Moore expelled from Senate if he wins, poll finds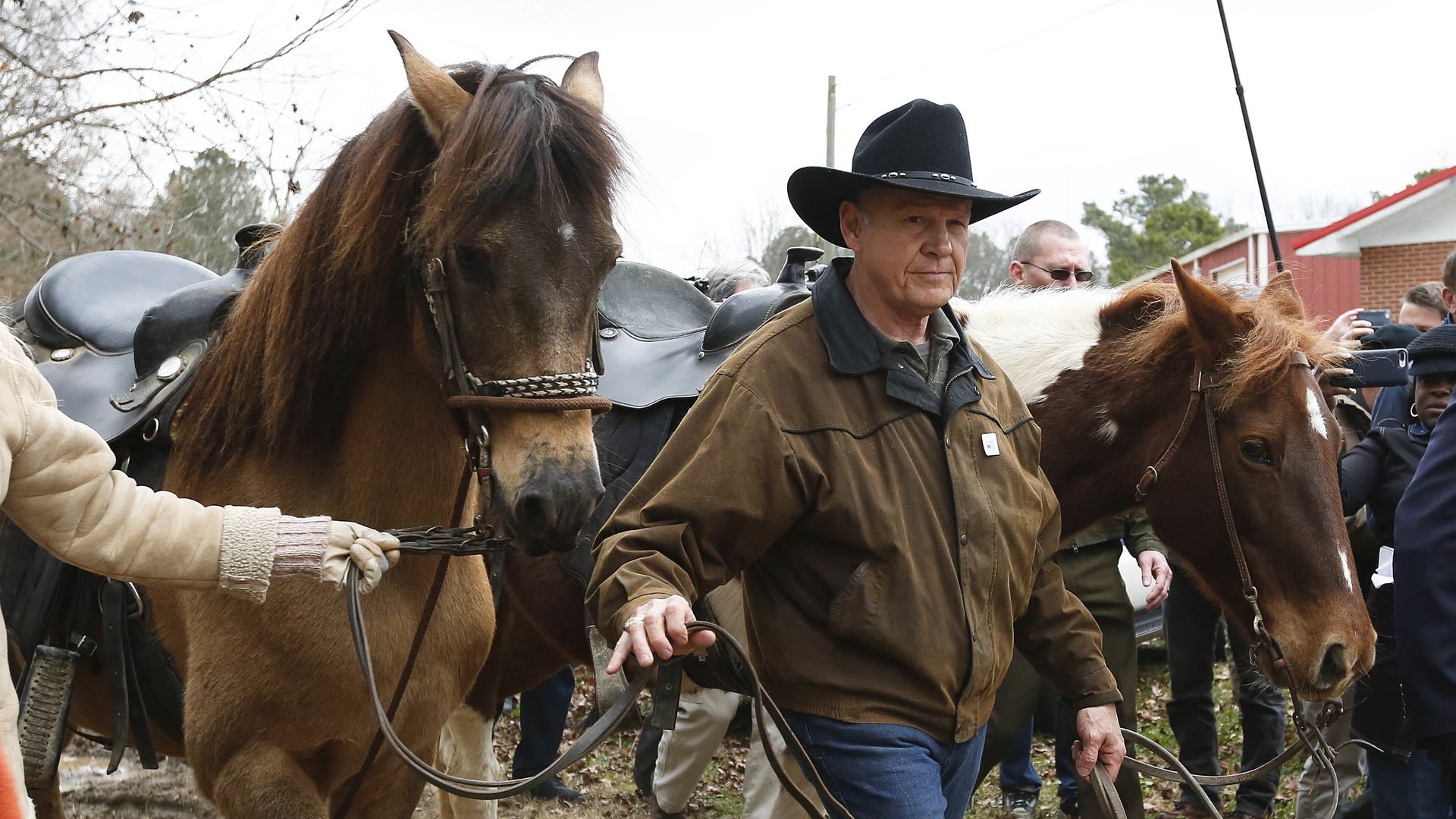 61% of voters want Roy Moore to be kicked out of the U.S. Senate if he wins Tuesday's special election, per a Politico/Morning Consult poll.
Behind the numbers: 45% of Republicans, 59% of Independents and 77% of Democrats say Moore should be expelled. And among Republicans, about 50% of women want Moore out as opposed to 39% of men.
Go deeper