Why Cloudflare's CEO took down The Daily Stormer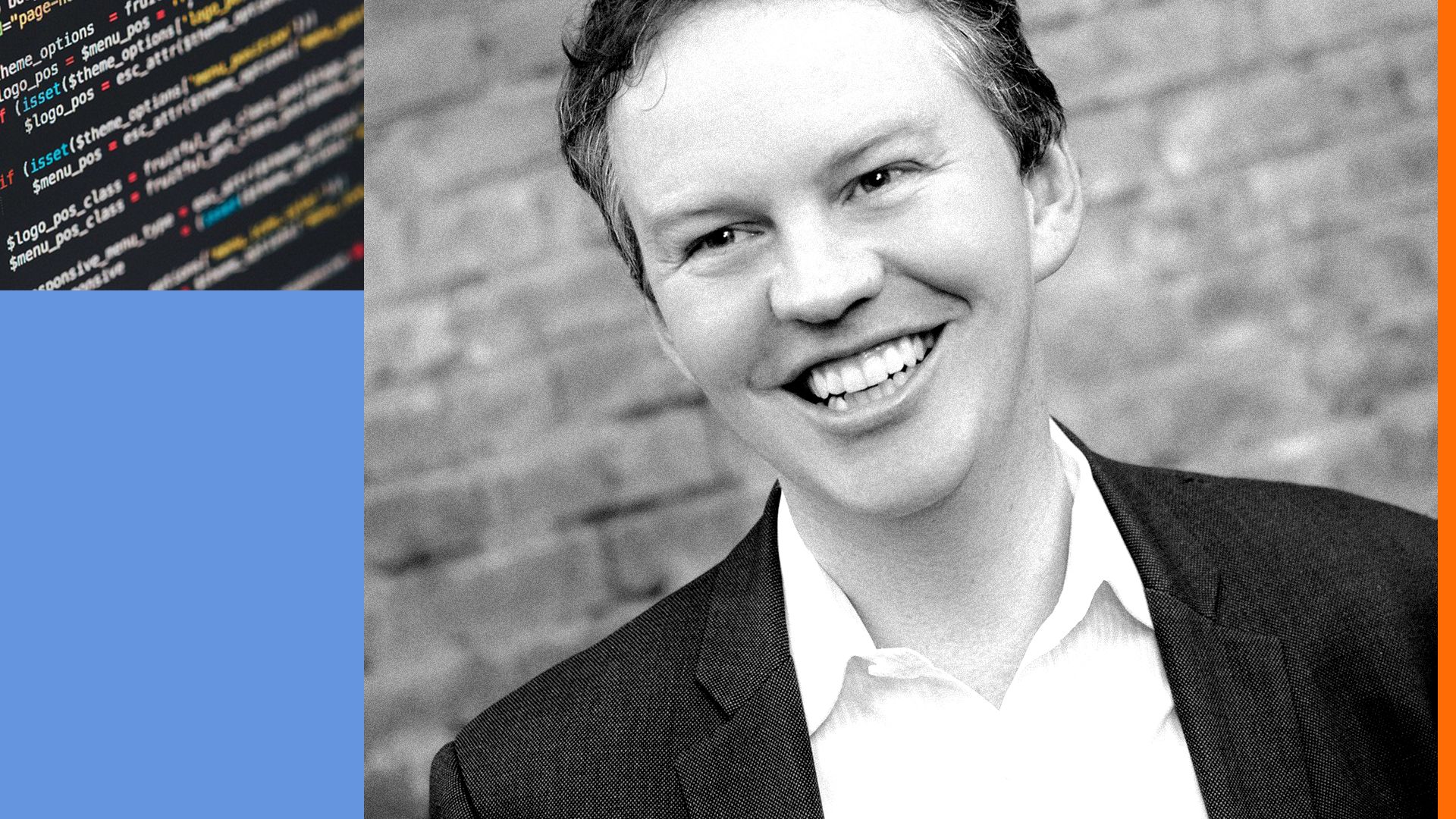 Cloudflare's network powers internet connections to millions of websites, but most of the 2.8 billion people who use its network every month have never heard of the company. That is, until last August, when Cloudflare CEO Matthew Prince made the controversial decision to cut off its service to white supremacist website "The Daily Stormer" in the aftermath of the Charlottesville violence, causing the site to go down.
Why it matters: Prince, the son of a journalist and an avid defender of free speech, took heat from some for acting as an internet gatekeeper and was praised by others for taking down neo-Nazi content. His decision fed into the larger debate over whether powerful internet players should have editorial control over how content is distributed online.
What's next: The next turning point in that debate comes on Thursday, when FCC Chairman Ajit Pai leads the vote that will erase net neutrality rules from the books.
We caught up with Prince after he'd met with Pai on the topic of internet freedom. Below are excerpts, edited for length and clarity.
Q. You were opposed to the FCC's passage of net neutrality rules using Title II in 2015, but now you are opposed to rolling them back. Why?
The absence of regulation in a space that had been relatively unregulated is different than withdrawing regulation. And the chess board has changed since then (with more ISPs trying to bundle content). If you own the pipes and the content, there's even more incentive to prioritize your content over rival's content, which creates even more risk.
That said, I think the transparency requirements of Pai's proposal are important, forcing ISPs to publicly disclose if there's throttling, blocking or fast lanes. The net neutralty lobby is strong. There will be normative pressure on these companies to discourage that behavior.
I think that the interest group that is most at risk in all of these conversations is the startup that hasn't started yet. And unfortunately that's the group that least well represented.
Q. What's your reaction to Pai's remarks that edge providers like Google and Facebook are more of a threat to the open internet than ISPs?
I don't disagree and, in fact, he quoted a blog post I'd written about how there is real risk in anyone who is in the position of gatekeeper at them exercising some editorial control over what content should or should not be accessible online, or the rate at which it is accessible or how it is prioritized or preferred. The only threat to accessing content on the internet is not ISPs.
But just because there are other threats online to restricting content doesn't mean "let's create more." Which is what the risk is here. If a company like Cloudflare with 500 employees and market cap two orders of magnitude smaller than Comcast poses a threat, then even larger companies that have a monopoly over the eyeballs and access the internet also pose a threat.
Q. What is Cloudflare's role in that?
2.8 billion people use our network every month. 99.999 percent of them have no idea they're using it. That lack of visibility and as a result the lack of effective transparency, I think, is actually is concerning if we start making editorial judgement of what content can and can't be online… Our job is to move bytes, not to pick winners.
Q. How does that square with your decision to allow Daily Stormer to be taken down? Would you make that same decision again?
If we had a time machine, yes, I'd go back and do it again. We needed to provoke the conversation about what the right role was. We needed to meet with the FCC about this and to talk through this and to get people to say, there might be some difference between Facebook and Google and Twitter and Cloudflare and AT&T. There is unlikely to be one rule that applies in all of these cases. We need a framework to think [through] that.
Go deeper