Aetna won't charge copays for opioid overdose drug Narcan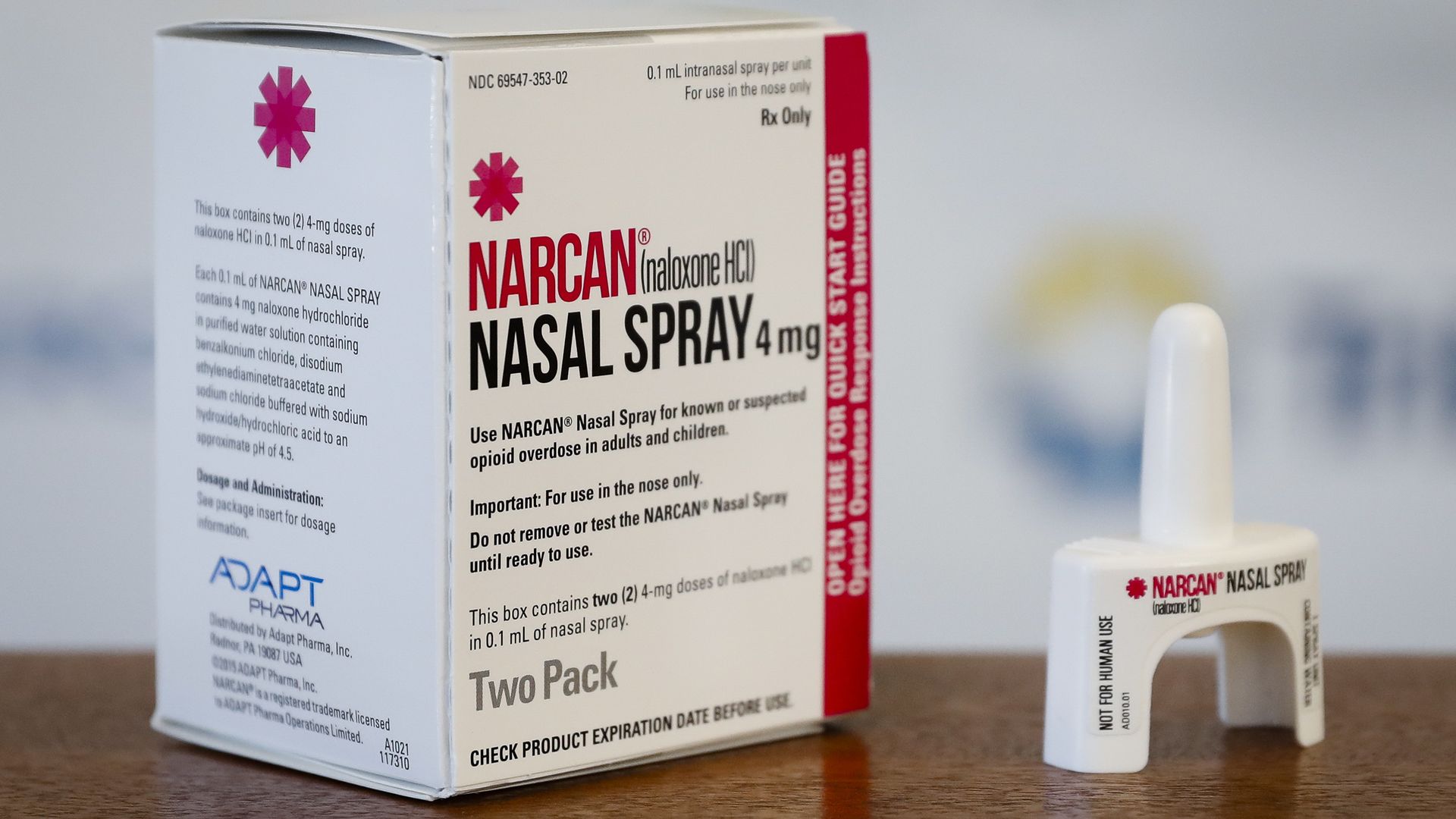 Aetna will waive copays for Narcan, a medication that reverses opioid overdoses, starting Jan. 1. Narcan copays could be as much as $150 for some Aetna enrollees, but the company said $30 to $40 has been a more common range.
Why it matters: Health insurers have been spotlighted as enabling the opioid epidemic and now are focusing on ways to prevent or manage addiction. The other major national health insurers — Anthem, Cigna, Humana and UnitedHealthcare — did not immediately respond when asked whether they would copy Aetna's policy.
Go deeper