Transgender individuals can enlist in military beginning Jan. 1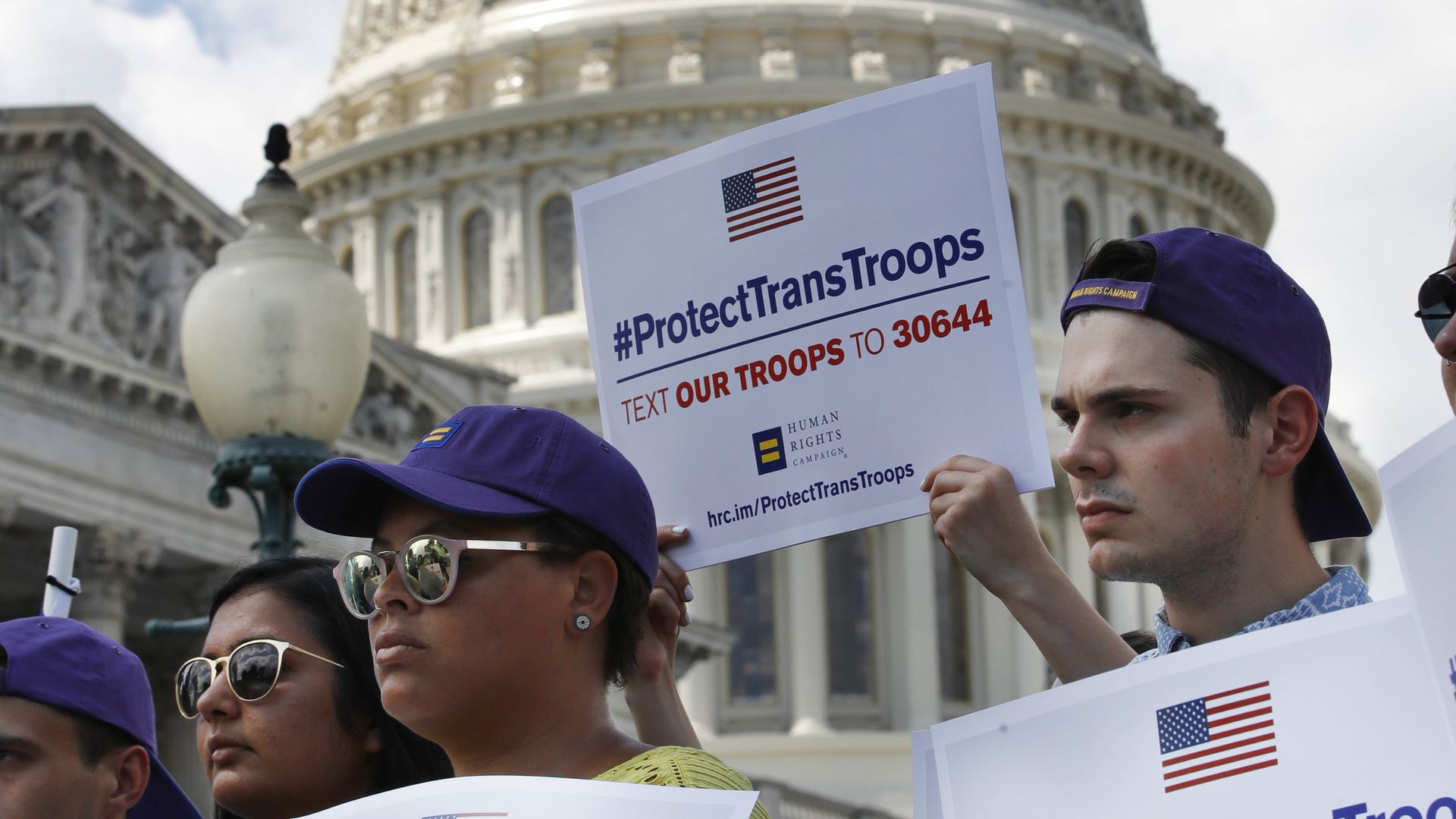 The Pentagon announced today that transgender troops will be allowed to enlist in the United States military beginning on January 1, though with a strict set of medical and mental health guidelines, per the AP. That comes despite President Trump's attempt to ban all transgender individuals from serving in the armed forces, which has been struck down twice by federal courts.
The timeline: While the Obama administration declared that transgender individuals already in the military could serve openly in 2016, it set a deadline of July 1, 2017 to determine enlistment guidelines for new transgender recruits. Defense Secretary James Mattis delayed that decision until for six months for further review. The Trump administration had attempted to further extend that deadline via federal court filings, but today's move indicates that it believes it'll lose that fight.
Go deeper