Saudi Arabia set to lift ban on movie theaters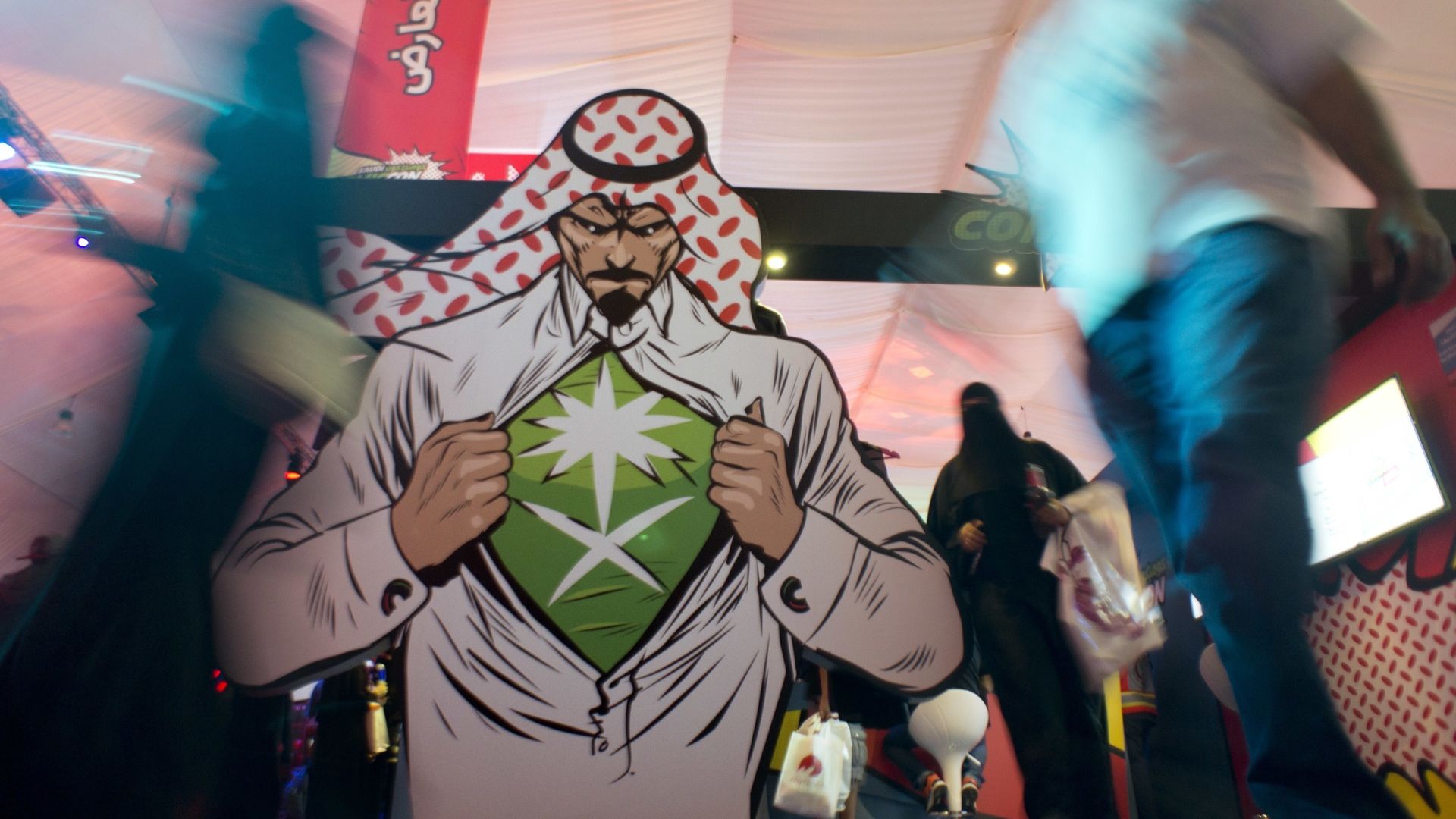 Saudi Arabia will allow movie theaters to open in the country next year for the first time since the 1980s, per the AP. The government hopes to open 300 theaters with 2,000 screens by 2030, paving the way for a new industry — though it's unclear what movies might play and edited they might be.
Why it matters: It's part of a continuing social modernizing push to attract international investment by Crown Prince Mohammed bin Salman, who has announced an end to a ban on women driving and allowed rock concerts to be held in Saudi Arabia. That's happening in conjunction with his controversial corruption crackdown, which is set to seize hundreds of billions from prominent businessmen for ailing Saudi coffers.
Go deeper