Rohingya women say they've been raped by Myanmar military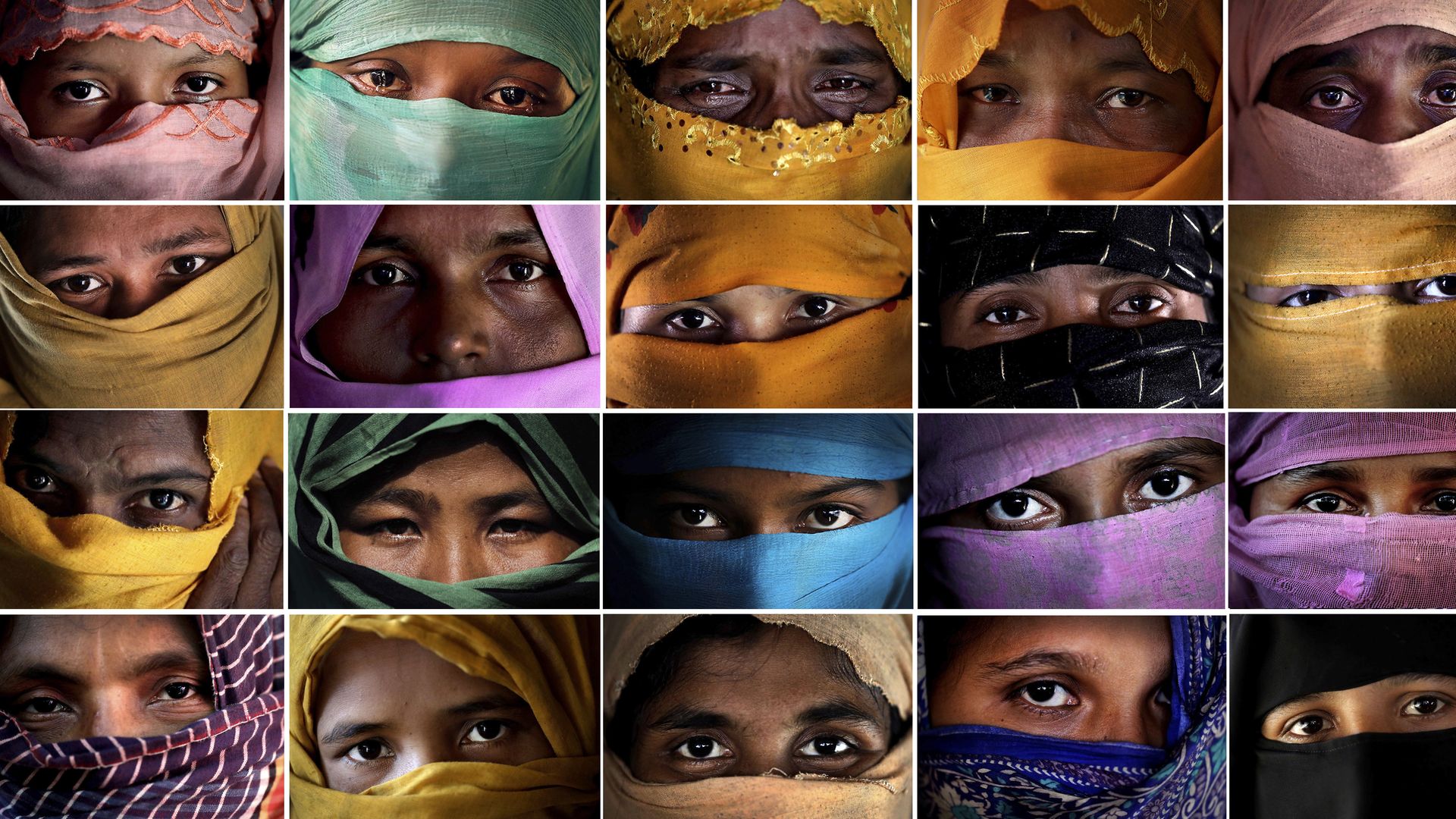 The use of rape by Myanmar's armed forces has been sweeping and methodical, AP found in interviews with 29 Rohingya Muslim women and girls now in Bangladesh.
Why it matters: "The testimonies bolster the U.N.'s contention that Myanmar's armed forces are systematically employing rape as a 'calculated tool of terror' aimed at exterminating the Rohingya people."
More from AP's Kristen Gelineau:
"They were interviewed separately, come from a variety of villages in Myanmar and now live spread across several refugee camps in Bangladesh. Yet their stories were hauntingly similar. The military has denied its soldiers raped any Rohingya women."
"Here are the accounts as told by 21 women and girls [ranging in age from 13 to 35]. They agreed to be identified in this story by their first initial only, out of fear the military will kill them or their families."
Go deeper